Where to Dine, Wine, & Stay in Style in Marrakech, Morocco's Fabled Red City
By Jochen Ehrhardt Managing Director, Founder, TRUE 5 STARS | September 2021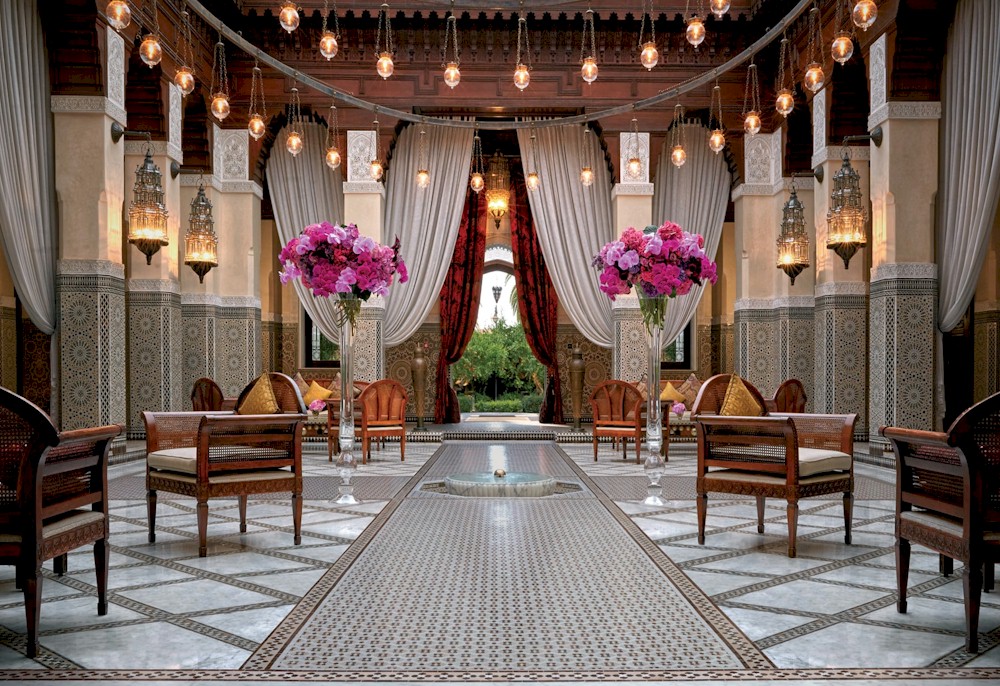 While Marrakech is already on the to-visit-list of European and North American travelers for the ultimate and truly authentic 1001-Nights experience, who would have thought that Morocco produces its own wine?
Allow me to start by providing a little bit of background on this colorful city:
Moroccans are generally good at languages. Typically, they grow up with up to three languages: The Moroccan dialect of Arabic, the so called Darija, French, and Berber.
Marrakech, with a population of roughly one-million inhabitants, is Morocco's fourth largest and best-known city-apart from Casablanca, which owes its entire fame to the famous, same-titled movie, even though it was not even shot on location! Founded in 1070, Marrakech is served by a world-class airport, Menara International, and draws mostly French, British, Germans, Spaniards, Americans, and Moroccans themselves. The city is famous for its fortified city, the Medina, which is a UNESCO Heritage Site, and boasts the largest traditional market in the country, the Souk.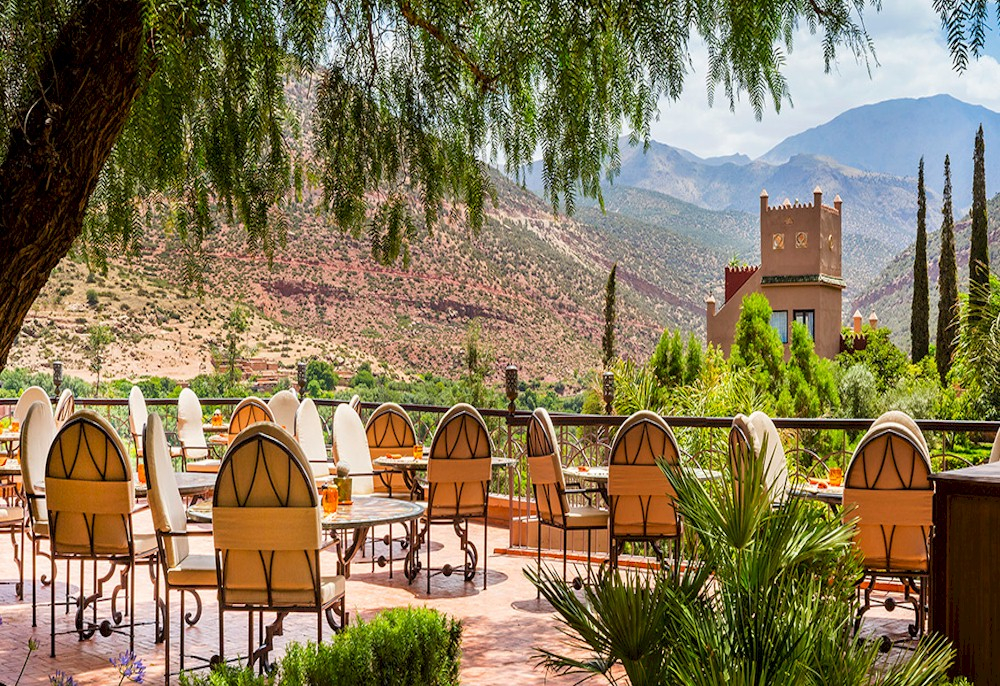 Kasbah Tamadot