Pandemic Re-Instructs How a Culture of Sales Remains Fundamental to the Revenue Management Process
By Karen Cooksey Vice President of Sales & Marketing, Vesta Hospitality | October 10, 2021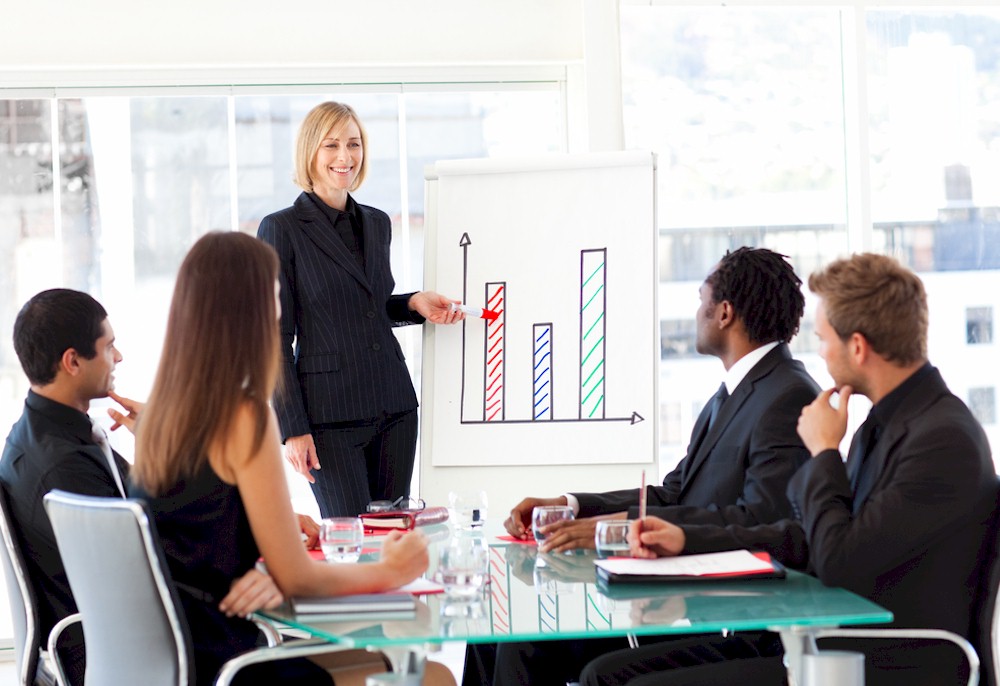 The novel coronavirus pandemic, which continues to impact our lives, society, and economy in less than predictable waves, does influence hotel asset classes and geographic markets in different ways. For example, for many operators, select service and extended stay properties, especially those within vacation worthy drive-to markets, have proven remarkably resilient.
On the other hand, major market downtowns, especially cities like New York, Chicago or San Francisco, and other properties dependent on group and business travel, have been markedly challenged. What comes next? No one knows for sure.
As we experienced the pandemic, our first actions were clearly directed at cost savings in operations and asset management. In many cases, this meant steep, regrettable reductions in staffing, giving cross-training a new meaning in our hospitality lexicon, and being extremely conservative in our use of CapEx and FF&E reserves. Property stabilization and debt services were the orders of the day.
For many operators, it will take some time to replenish those reserves. However, in having to quickly and dramatically curtail expenses, many operators have gained insights that will likely help us run more efficient operations in the future, no matter the phase of a hospitality cycle or overall economic conditions.
Regardless, it quickly becomes apparent that we cannot save our way out of difficult times. Restoring profitability to our balance sheets means finding ways to increase sales, no matter how formidable the circumstances. This takes an overriding Sales Culture that involves the whole team – sales, marketing, social media, reservations and revenue management – every department. In the process, working together as we think on our feet, we can find ourselves re-discovering "old-fashioned" revenue management skills: knowing our local areas well; understanding our core customers; cementing alliances with local business groups, including chambers of commerce and convention bureaus; and encouraging and empowering our local sales teams to pursue creative revenue generating strategies.
This article will discuss some fundamental principles of revenue management that stood us well during the earliest days of the pandemic and continuing; and how we can continue to build strong revenue teams and a sales culture focused on taking care of our guests in order to further drive revenues and profitability.
The Evolution of Revenue Management as a Hospitality Discipline
Over the last decade and more, the art of revenue management has been wedded to increasing science in the form of an extensive data-driven approach relying on both retrospective and, increasingly, predictive analyses. Revenue managers will study historical data, competitive set information and a host of marketplace factors. Event registrations, airline bookings, company relocations, the prospective product pipelines, major brand strategies, weather patterns, etc., all come into play.
In the past, Revenue Management was concerned primarily with setting rates, as complex as that task alone can be. Today, we pursue a much more sophisticated approach where the Revenue Management Team is looking at many avenues to improving revenue. As we know, the advent of AI and complex statistical analysis has been instrumental in the evolution of Revenue Management-from those simple, daily pricing determinations to complex revenue recommendations.
Systems today can calculate more information and make recommendations based on that data input in the blink of an eye, faster than we can even name the possible choices. Think of a simple Google search for "artificial intelligence" that generates about 953,000,000 results in 0.60 seconds!
As technology has advanced significantly, so has our organizational approach. The Revenue Manager or Director of Revenue position has been elevated to the executive committee level. This individual is an integral member of the team that sets an organization's or property's overall revenue management strategies, including those revenue centers that contribute to total room spend and gross operating profit per available room.
Thus, more factors beyond daily rate factor into revenue management strategies and calculations than ever before. In the modern context, we are not just selling a clean, secure and inviting room, but, depending on the given hospitality product, food and beverage services, internet connections, meeting space, spa visits, fitness classes and so on.
However, our revenue management systems are only as good as the appropriateness and accuracy of the data that is being input into them, and the assumptions of the algorithms that process this data. This is especially true in rapidly changing circumstances, as we have seen in the past year.
How often is the data refreshed? How often are we challenging the assumptions behind the pricing and inventory decisions? What about group sales or the length of negotiated contracts with corporate or governmental users? A lot of variables are in play these days. For example, who imagined that our Revenue Managers would be factoring in rooms being kept out of active inventory as often as has occurred during the pandemic due to limited staffing and other factors?
The Importance of a Sales Culture
As noted, it became quite evident even early on in the pandemic that cutting expenses was never going to be enough to claw back operating stability and a reasonable balance of expenses and revenues. Yes, we worked aggressively in this regard, especially with personnel practices, as we employed programs to temper the impact of actual or potential reductions in staff and expanded the concept of cross-training and shared shifts.
Thus, as aggressively as we worked in pursuing cost savings and more efficient operations, including new ways of communicating with and responding to guest needs, so we have in finding ways to generate more revenue. We have to be realistic, even hospitality organizations that prided themselves on possessing a strong "sales culture" have been severely tested in recent days. All of us need to step up our efforts at building a highly effective, self-sustaining sales culture that permeates the organization.
One key to this effort is to involve the entire hospitality team in sales; making sure that all team members actually understand a hospitality organization's revenue strategy and have the training to properly execute that given strategy. Also, have every member of the Revenue Team involved in gathering, reviewing and, as far as possible, analyzing the information gathered.
Furthermore, we must be deeply involved in the local marketplace, understanding who is doing business locally and knowing well our core customers. Today, that includes everything from reading old-fashioned bulletin boards in the local grocery or hardware store and participating in resumed community activities like sports clubs or parent-teacher groups to monitoring social media activity. Our goals: reach targeted audiences and identify new ones; then, develop new value propositions for these guests.
For example, the pandemic has opened new horizons in the way we package and sell rooms. Examples include work from home folks taking a break from their routine and "renting" a hotel room as limited-stay office space. We also saw families that were able to take a mini-drive to vacation, even while their children were learning remotely from the hotel room while school was in session.
In both of these cases, the quality of the property's broadband connection is an important factor in guest satisfaction. Hotels are also hosting first responders, training sessions that would otherwise have been held at a corporate headquarters or formal training center, and atypical groups like those quarantining from their families for safety. Many properties have also adopted relaxed pet accommodation policies during the pandemic.
As we build that Sales Culture within a hospitality organization, we will improve our teamwork, ensuring that every staff member has a role in this process, which instills confidence in one's decision-making abilities. We will learn to be nimble and not panic when presented with a novel marketplace situation or other bump in the road. We should also not be afraid to question the recommendations offered up by our artificial intelligence programs, modifying them as needed based on our local knowledge and experience.
At the same time, the philosophy we have discussed promotes an important role for Revenue Managers as teachers, helping explain the overall discipline of revenue management, the data collection principles, and underlying assumptions to colleagues. No one wishes to experience what we have been through so far with the pandemic. However, in responding as we have, we have demonstrated our resilience, the value of our training and our leadership skills, while, overall, we have reinvigorated ourselves in many ways. Importantly, revenue mangers have an important role in preserving and expanding upon this newfound Sales Culture by helping us recognize any existing challenges and keeping our teams focused on core competitive conditions and strategies.
When appropriate, we should also recognize, communicate, and celebrate our successes throughout our organization. For, ultimately, every staff member is responsible for the success of any hotel. They are the individuals who must create the atmosphere of hospitality that makes guests want to return to any given property and to tell fellow travelers how wonderful is that hotel. With the full team devoted to the guiding philosophy, the hotel will truly be successful.
Remember, as serious as recent days have seemed, we must still have fun in what we do, for this is the hospitality business.
HotelExecutive retains the copyright to the articles published in the Hotel Business Review. Articles cannot be republished without prior written consent by HotelExecutive.