Hotel Design Trends: Looking Into the New Year
By Cheryl Smith Regional Practice Leader, NELSON Worldwide | November 2021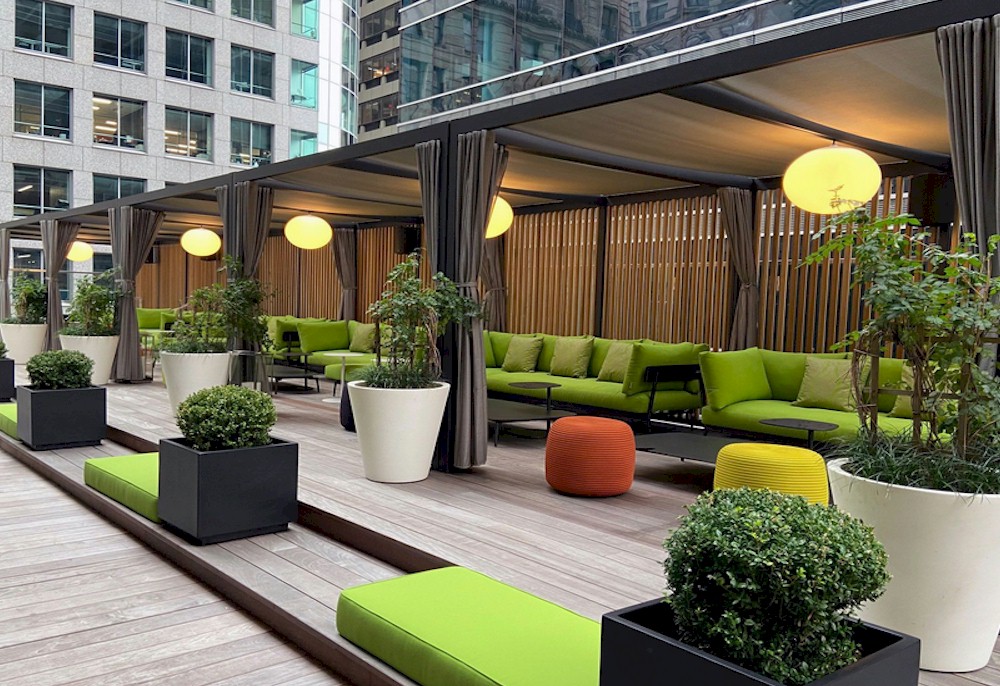 Co-authored by Alex Campbell, Director of Hospitality Studio, NELSON Worldwide
As COVID-19 restrictions loosen for most regions of the country, travelers are finally hitting the road and are in need of shelter. When guests arrive at their hotels, they will see the first steps hoteliers have made in adjusting to the post-pandemic world.
These initial renovations are just the start. Travelers can expect to see more changes in design as hoteliers look to streamline hotel operations and create memorable experiences for guests. With 2022 approaching, new trends are expected to emerge including the addition of outdoor spaces, a continued focus on wellness, implementation of smart technology, extended stay hotels, and the rise in boutique hotels, among others.
The Addition of Outdoor Environments
Over the last year and a half, people have reconnected with nature, and outdoor spaces are on the rise. This trend will not be going away and is expanding to the hospitality industry. Outdoor spaces add another level of comfort for travelers. By designing to promote social distancing, hoteliers can create a more hospitable environment. Providing guests with an outdoor space with the option to step away from high-traffic areas helps minimize guest-to-guest interaction and gives travelers another space.
The desire for outdoor spaces has made rooftop bars even more popular. The capacity to be outside with a prominent view of a city streetscape, skyline or other landscapes like the ocean or a river gives hoteliers extra opportunities to generate revenue. The ability to capitalize on the surrounding landscape keeps guests on property and draws in other visitors from the neighboring area. Today, almost every new hotel we are designing has requested a rooftop bar space.