New York Marriott Marquis: Going Green in Times Square
By Bill Michell Director of Engineering, Marriott International | May 2022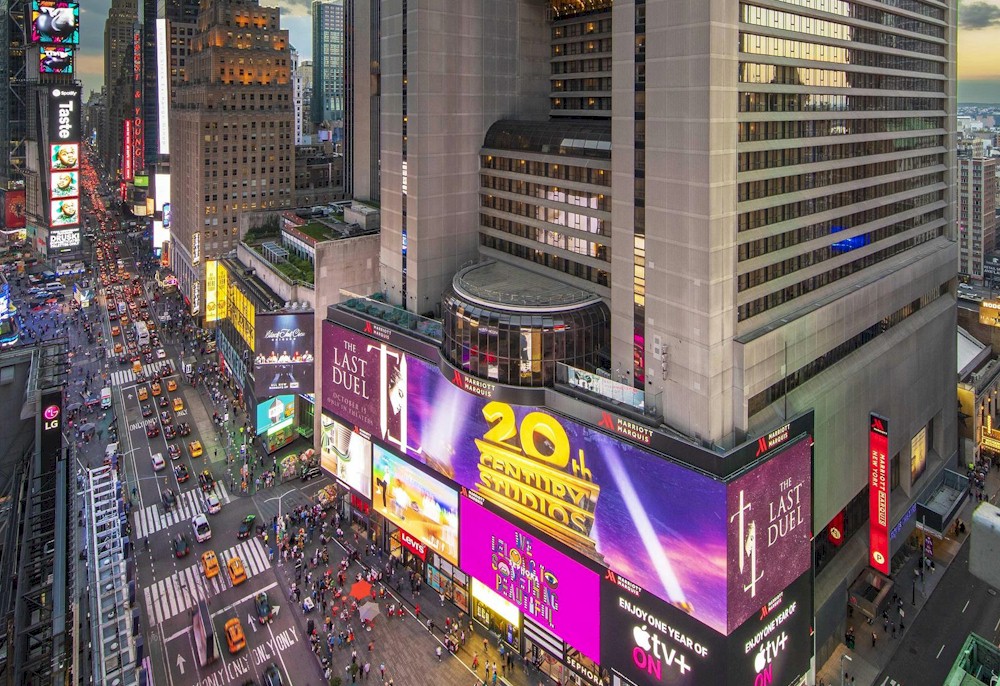 The New York Marriott Marquis hotel overlooks all the excitement and electric energy of Times Square. Inside, we've overlooked nothing in making sure to include energy efficiency as part of the hotel's complete transformation in 2022, which includes newly designed guestrooms, restaurants, and public spaces, as well as meeting and event spaces.
In this new era of travel, we know that guests are inclined to make sustainable travel choices for both business and leisure travel. Energy efficiency is a modern consideration in hotel choice – but perhaps just as important as design aesthetic is, to today's travelers.
Turn back in time, when the 1,971-room New York Marriott Marquis opened in 1985, as part of the revitalization of Times Square, a challenging neighborhood in the 1980s. The Marquis was considered a pioneer in the opening of a major hotel in the middle of it all, in a location where visitors came to see a Broadway show, did not linger long and quickly retreated elsewhere in the city. In fact, when the hotel opened, the staff provided complimentary box lunches to taxi drivers, as means to encourage business to the area. Today, Times Square remains a major destination as New York City recovers from the pandemic.
Imagine the energy consumption of a 49-story hotel with over 100,000 square feet of banquet and meeting space, and a 4,000 square foot fitness center on the 23rd floor, surrounding an open atrium that extends over an area of 37 floors. That's about half a million square feet of air space. How do we create efficiencies of scale in such massive spaces?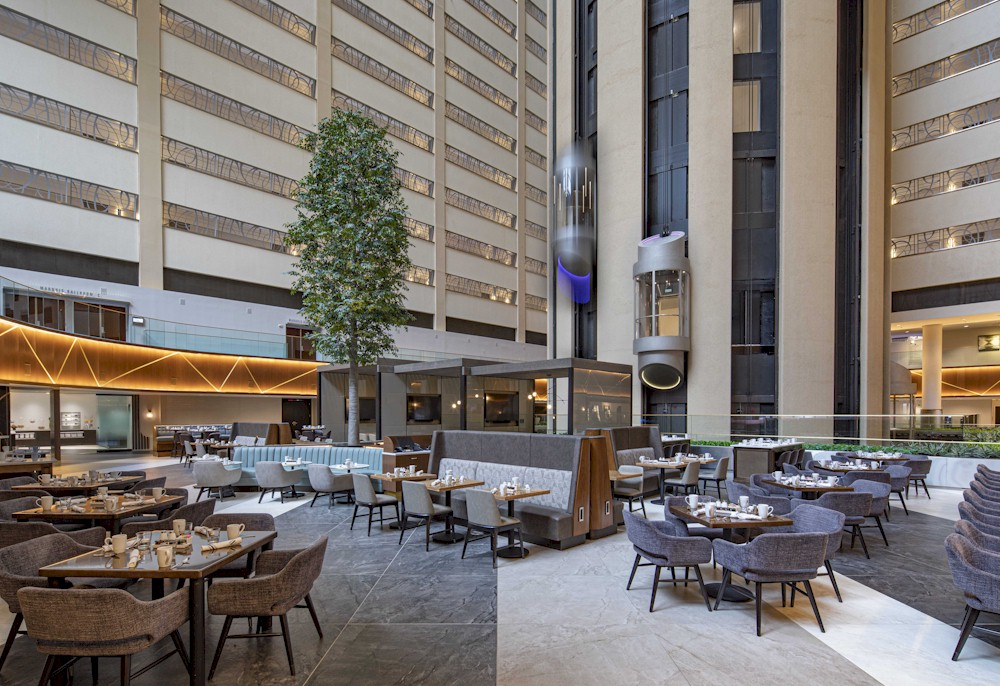 The Marquis has maintained a solid track record of focusing on energy efficient projects, not only as means of operating cost reduction, but as importantly, because they help us to Serve Our World, one of our parent company's, Marriott International, core values. Marriott International's sustainability and social impact platform, 'Serve 360: Doing Good in Every Direction', which puts that core value, Serve Our World, into action, guides the company's commitment to make a positive and sustainable impact wherever we do business, delivering value for associates, customers, guests, the environment, and communities around the world.