Outside Influence
By Jen Chauvin Vice President, Catering & Event Management, Aimbridge Hospitality | September 2022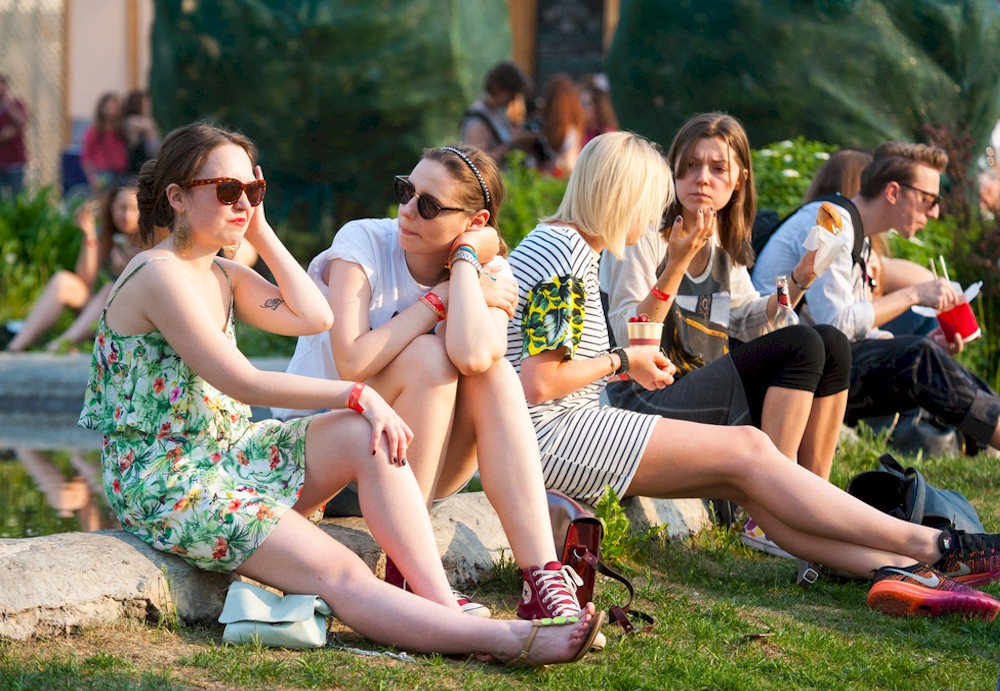 The last few years have had a profound influence on the way we socialize and interact with one another.
Whether it's for work or for play, planners of public gatherings have had to accommodate new health and safety realities and adapt to evolving public sentiment and personal comfort levels with group events.
For food and beverage professionals at hotels and resorts, navigating the shifting terrain has invariably led to one destination: outside. Outdoor spaces are viewed as safe spaces, and many of the hesitations and concerns that have arisen regarding crowded indoor events melt away in the fresh air and open space of the great outdoors.
Outdoor events don't just have a leg up in terms of public perception, they come with a host of additional benefits, including more space and a wider variety of backdrops and settings to choose from. Outdoor and nontraditional spaces have even been shown to be more productive: research in neuroscience has demonstrated that people tend to retain more information in new and unfamiliar spaces.
Hotel owners and operators are rediscovering the value of the outdoors. Which is a good thing, because regardless of what happens with COVID in the months and years ahead, this trend isn't going away anytime soon. The pandemic has prompted a seismic shift in the way the public views indoor crowds and events, and eyes have been opened to the benefits and possibilities of creative and compelling outdoor events.
Here is how to make those kinds of events happen:
A Space Odyssey
Use all available space. As F&B and event planning professionals, we need to be encouraging and challenging our hoteliers and property teams to think creatively, and that starts with the where. Every property is different and not every hotel has access to a spectacular events lawn or ideally suited outdoor venue. Which makes it all the more important that F&B and event planning professionals resolve to use every space available to them. Memorable outdoor events do not have to take place on pool decks and in party tents, but also rooftops and courtyards and even parking decks.
Destination and resort hotels have an obvious leg up when they can leverage a great natural setting that is an attraction unto itself. But smaller properties in more conventional locations have plenty of chances to make their events special. Smaller boutique hotels tend to have distinctive designs and spaces like courtyards that are not only an appealing setting but are often more conveniently situated for faster and more efficient service.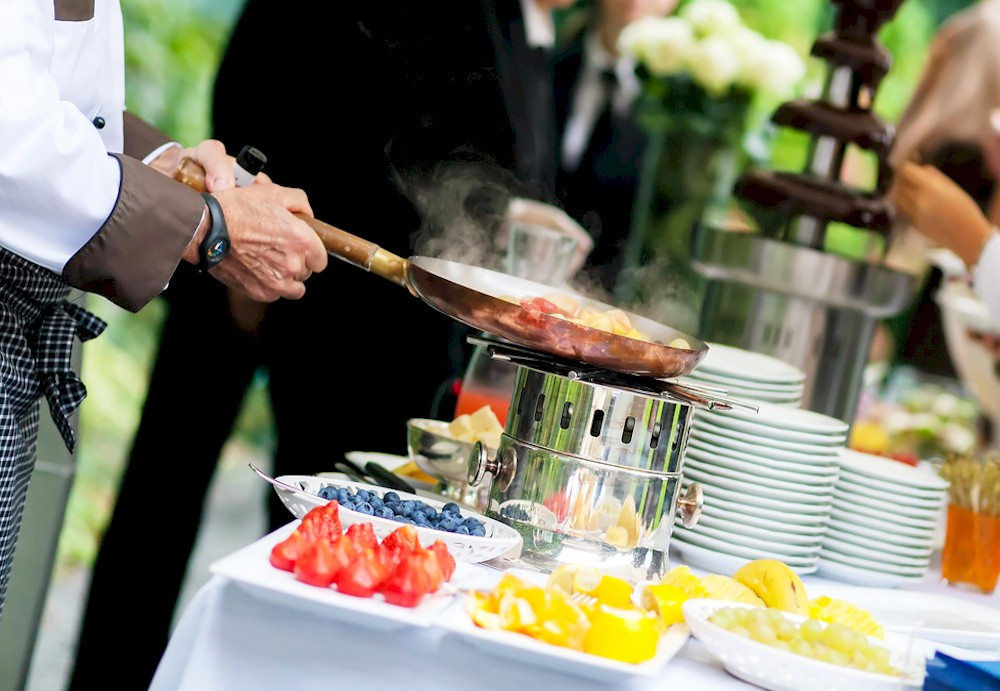 The Trend is Your Friend
Festivalization continues to grow in popularity, with hotels and resorts starting to embrace some of the activation and gamification that many brands and larger outdoor events hosts have already mastered. Partnering with brands in creative ways and generating social media moments and multimedia cross-pollination is a great way to turn a gathering into an event. Brand partners can be enormously helpful in this respect, as many of them have experience in this arena to help hoteliers flatten the learning curve and effectively elevate their events with elements of festivalization and creative engagement.
Thematic Depth and New Ideas
Themed events have the potential to take a standard gathering to an entirely new level. And outdoor environments offer a whole host of new and exciting opportunities for creative and engaging themed content. Outdoor games and entertainment, from live music and activations to participatory events and artistic programming, are a big part of creating that environment. Weddings and related festivities are a particularly rich source of creative theming, from rustic farm-to-table rehearsal dinners and informal concepts like the I Do BBQ to the Bridal Bounce (a literal bounce house for adults!).
Some wedding events now feature an artist's painting or sketching a live rendering of the event as it unfolds-the perfect keepsake when signed by the guests. Unconventional, but memorable special features, like a "beer burro" delivering the kegs, is the kind of creative flourish that could never take place indoors but provides a great way to give guests something they will never forget.
Define The Space
Just because the party has moved outdoors does not mean the core mission has changed. As F&B and event planning professionals, we are building event atmospheres for people to connect. Use every tool at your disposal to define the contours of those spaces. One of the most effective ways to do that-and to elevate your outdoor events in the process-is to use things like furniture and strategically positioned decor to break up the space and create natural gathering spaces within the larger event space. From tents and banners to dance floors and lounge spaces, there are plenty of ways to create "rooms" even while outside. Outdoor lounge seating like sectionals and outdoor rugs is an effective and affordable way to create space for intimacy, even in the largest outdoor events. That intimacy is important because regardless of the setting, the best events and F&B programming are fundamentally people-powered. Giving people opportunities to make connections and participate in small moments of social engagement is critically important.
Another great opportunity to add interest and create well-designed spaces for outdoor events is to use food. Putting chefs front and center and making outdoor food prep part of the attraction is a popular choice, and food trucks and other mobile food service infrastructure can not only diversify the menu, but add visual flair, as well. When done well, these features can actually become part of the visual architecture of the space.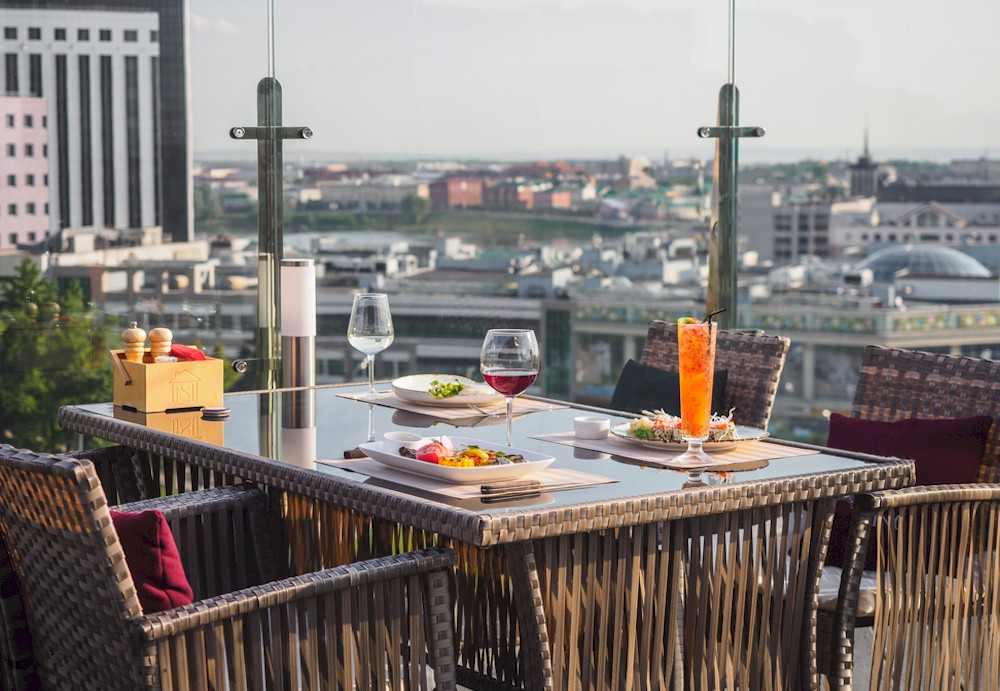 Make The Menu Part of The Venue
Speaking of food, it goes without saying that the F in F&B is a critical piece of the outdoor event planning puzzle. An outdoor setting presents new opportunities to not only make creative menu choices, but to make food a key ingredient in the recipe for success. Themed local menus with ingredients sourced from local or even on-site herb or vegetable gardens are growing in popularity. Mixology and wine or bourbon tasting features can be a great way to add a participatory component to an outdoor event. Barbecue-style food service can be either high-end or consciously lowbrow-and comes with the advantage of having the food preparation itself become part of the show. Other dining concepts that have played well include high-end picnic-style events, themed food stations, and standard meetings transformed into outdoor brunches.
Ditch The Preconceptions
Business in larger and more grandiose events remains somewhat sluggish. But there is a great deal of growth in the small-to-mid-sized events space (typically no larger than 100 to 150 guests/attendees). That's not necessarily a bad thing. In fact, it can be a very good thing, as it gives F&B and event planning professionals a great deal of flexibility when it comes to creating custom events. Micro- and mini-weddings are becoming more popular, for example. Small events give you the chance to use smaller and more unusual spaces and to offer guests unique, bespoke elements and experiences that can take their event to the next level. Some hotels are having success by broadening their horizons and hosting events at different times of day, whether that's brunch-style or Friday afternoon weddings, or morning breakfasts and sunrise receptions paired with running/exercise groups or small yoga or meditation sessions.
Nail The Logistics
While weather and logistics are not nearly as much of a concern as some may have previously worried about, it is important to plan strategically for alternatives in the event of a weather-related issue. Proactive planning-and making decisive calls early enough to modify plans, if needed-is essential. There may also be additional service and logistics considerations that need to be accounted for (distance from food preparation, uneven terrain or surfaces, etc.). identifying and collaborating with an experienced in-market partner is also important for meeting the specialized needs of an outdoor event. Service providers can be a valuable resource for everything from furniture and AV equipment, to tenting and food trucks.
The Future is Out There
Given the significance of the cultural shift and the popularity, flexibility, and creative potential of outdoor events, it is incumbent upon F&B and event planning professionals to empower their hotel teams by giving them the tools and guidance they need to help plan and execute memorable outdoor events. Make sure they stay abreast with the top food and events trends and continue to challenge them to look at their spaces creatively and come up with exciting new possibilities for special events. Encourage them to work within different financial parameters, shaping an experience around different budgets.
Going forward, we are likely to see more technology solutions designed for outdoor events, learning from concert-planners and other experts in the spaces. We will also see more investment from hotels in service delivery and in creating more defined outdoor spaces, with more elaborate landscaping and different types of turf and terrain.
The reality is outdoor events, which may have been viewed by many hotel owners and operators as an unwelcome necessity in the first part of the pandemic, have emerged as an exciting new frontier in F&B programming and special event planning. Professionals in this space are not only recognizing anything you can do inside you can also do outside, but that outdoor events open up a whole host of new opportunities for memorable and engaging special events. From corporate retreats to celebrations and gatherings of all sizes, the outdoors is living up to its name and proving it truly is great.
HotelExecutive retains the copyright to the articles published in the Hotel Business Review. Articles cannot be republished without prior written consent by HotelExecutive.