Revving New Hotel Revenues
By Andrew Rubinacci Executive VP Commercial & Revenue Strategy, Aimbridge Hospitality | December 2022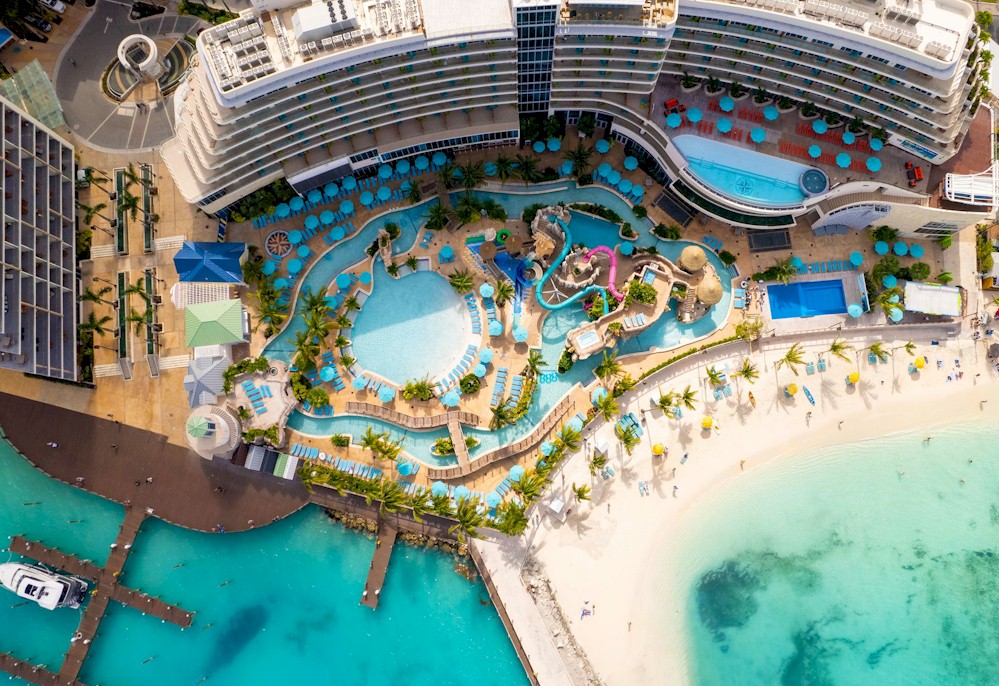 The room-centric model hotels have long relied on calls for pricing strategies designed to generate the greatest possible amount of revenue per room.
The RevPAR gold standard has emerged as the key universal metric for an industry focused on maximizing room revenues, but in the wake of the COVID crisis, hoteliers who have been through the belt-tightening and all-hands-on-deck emergency status of pandemic operations have, often by necessity, had to rethink this approach.
Today, making full use of the property is seen by many hotel owners and operators as both a competitive necessity and a smart way to position themselves in an evolving industry landscape. Hotel management professionals are dedicating resources to uncover new ways utilize every square inch of space to create and expand opportunities to drive revenue. Maximizing and optimizing all available revenue streams sometimes means creative approaches and thinking outside the box. Hoteliers are required to embrace new technologies-or simply new ways of thinking about their guests and their guests' preferences.
Rethinking and reinventing revenue management strategies range from pricing and data considerations to promotions and loyalty building activities.
Attribute Pricing
In keeping with hotel brands' long-time focus on maximizing room revenues, attribute pricing has been a popular option for many hotels. Following the model utilized by airlines, brands have implemented this approach by offering things like late checkouts, connecting rooms, higher floors, better views, and other premiums-with variable pricing based on demand and other factors. While this can be an effective way to boost room-based revenue, it's also an approach that can carry risk.
Proceed With Caution
Identifying opportunities to extract more room revenues both literally and figuratively comes at a cost: customers don't love it if they feel they were previously getting these items for free. While the airline model is instructive and makes some dollars-and-cents sense, the hospitality business is fundamentally different in some important ways. Most importantly, the hotel business is much more competitive, and customers have many more options. They won't hesitate to take their business elsewhere if they feel like they are being nickel and dimed and being forced to pay for "extras" that used to be complimentary.
While natural opportunities exist to maximize room-based revenue through some natural upgrades like nicer rooms and better views, that does not mean we should be recklessly applying attributes to everything. As an industry, we must be strategic and thoughtful: we must identify the things customers value and are willing to pay for. And that naturally takes us outside the room itself to the rest of the property-which is where some of the genuinely interesting and impactful innovation is taking place.
A Management Mindset
While the big hotel brands are understandably focused on rooms, hotel management needs to think about how to optimize the entire asset. While that was the case long before the first case of COVID was diagnosed, operating efficiently while providing great service and getting as much total revenue into the hotel as possible has become even more of a priority now. But what goes into that optimization? Where does it start? What are the revenue drivers now and where is the revenue diversity in the portfolio beyond the rooms themselves?
The Whole Asset
The best management companies begin that process by looking at the entire asset. They are engaged in new discussions about how to price meeting room rentals, cabana costs, and access to other amenities in a more comprehensive and sophisticated manner. Considering that cabana rental demand looks very different in different weather and at different times of day, for example. The practice has even extended to different ways guest rooms may be utilized, with options for day use when people are looking for a remote work-from-hotel setting. The traditional ways of viewing the asset have changed and created new opportunities with new ways to define each aspect of a given property.             
Applying sophisticated revenue management strategies to areas like meeting facilities and other ancillary revenue sources is now best practice for hotel owners and operators. Essentially, hotel management professionals need to look at anything and everything that is inventoried and sellable at the hotel and apply the right pricing and revenue strategies against each aspect.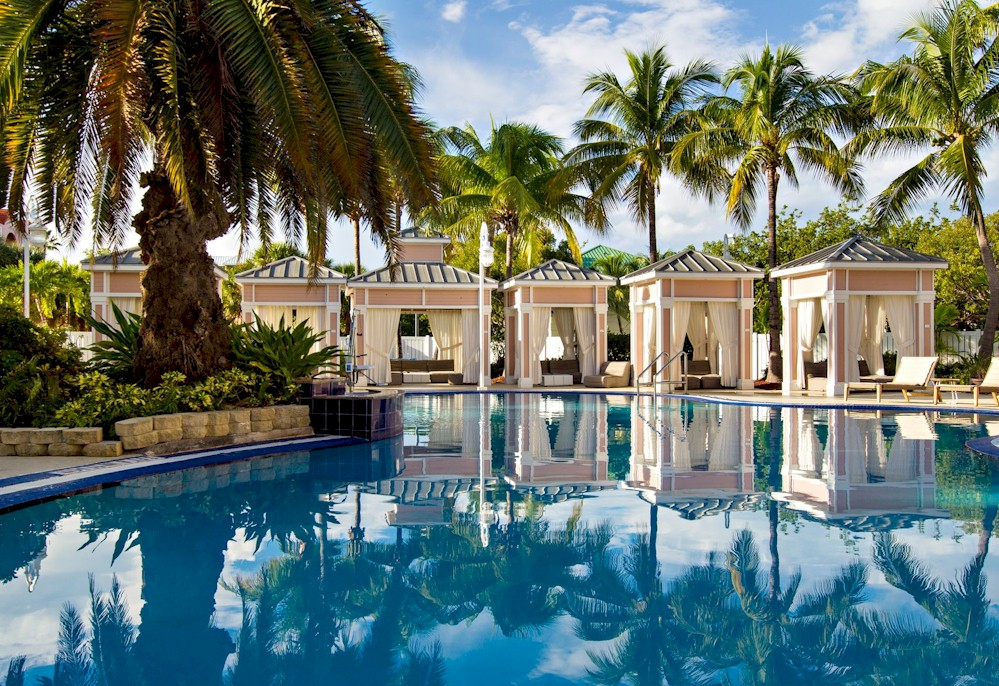 Effective revenue strategy is deeper than assessing the cost of hotel rooms; it requires management professionals to engage in discussions about the unique needs of today's consumers.
Data Days
Pricing and revenue strategies are where big data comes into play. If you have gathered accurate information on a customer over the years, you can offer well-timed deals, tailored packages, and customized extras designed to appeal to the activities and priorities a guest has established over the years. From check-in and check-out times to entertainment preferences, hotels can create an accurate and ultimately extremely valuable portrait of a guest that allows them to cater to that guest while also generating more revenue. That way you are generating more total share of wallet while offering opportunities that most likely to appeal to them.
There is still work to be done in our industry to refine our tools and technologies to consistently execute and leverage the kind of sophisticated data-gathering and analytics needed to take guest experiences from good to exceptional. Artificial Intelligence (AI) is an important piece of that puzzle. New AI tools can help process the myriad variables involved and provide pricing specificity and customization far beyond the reach of human operators. And it is not just the tech itself, but the operational structure of hotel management that needs to evolve. Optimizing revenue in this manner requires a connected ecosystem. Revenue management, marketing, service staff, (basically all areas) all need to be working in concert to deliver a seamless and coordinated service experience.
Partnerships and Promotions
Productive and profitable relationships and partnerships have always been an important ingredient in the recipe for hotel profitability. But those connections are even more important when finding new ways to drive revenue in slower times.  Associations, festivals, local businesses, and just about anything that brings people together can all play a role in shoring up weak spots and creating new opportunities to entice guests and bolster the bottom line. As a general rule, virtually every hotel has 12 weeks or so out of the year when they need help. If you can fill those 12 weeks by creating your own internal demand drivers, you will be taking an important step forward in optimizing revenue. These can be through traditional promotions like in-state rate specials, through civic programming and event partnerships.  Some of the most successful examples are special events like the Aspen Food and Wine Festival, which has helped transform one of the slower summer months into one where demand is higher than many other times of the year.
Loyalty and Experiences
Loyalty and rewards programs are changing, as well, as much in response to generational shifts as pandemic pressures. More of today's guests are looking for instant or near-instant gratification; they are less inclined to want to stay 10 nights to earn a free stay. Reward programs are becoming more flexible when it comes to the requirement necessary to qualify for top-tier rewards, are providing more access earlier, and are adding more experiences into their reward programs. Sometimes those rewards and experiences are modest small extras for a few loyalty points. For example, something as simple as a cup of coffee for a few hundred points. This is part of a larger focus on experiential hospitality and creating more and better ways for guests to have access to bespoke experiences that mean something to them. Some are grand gestures, but even small moments can have an impact and make a stay memorable.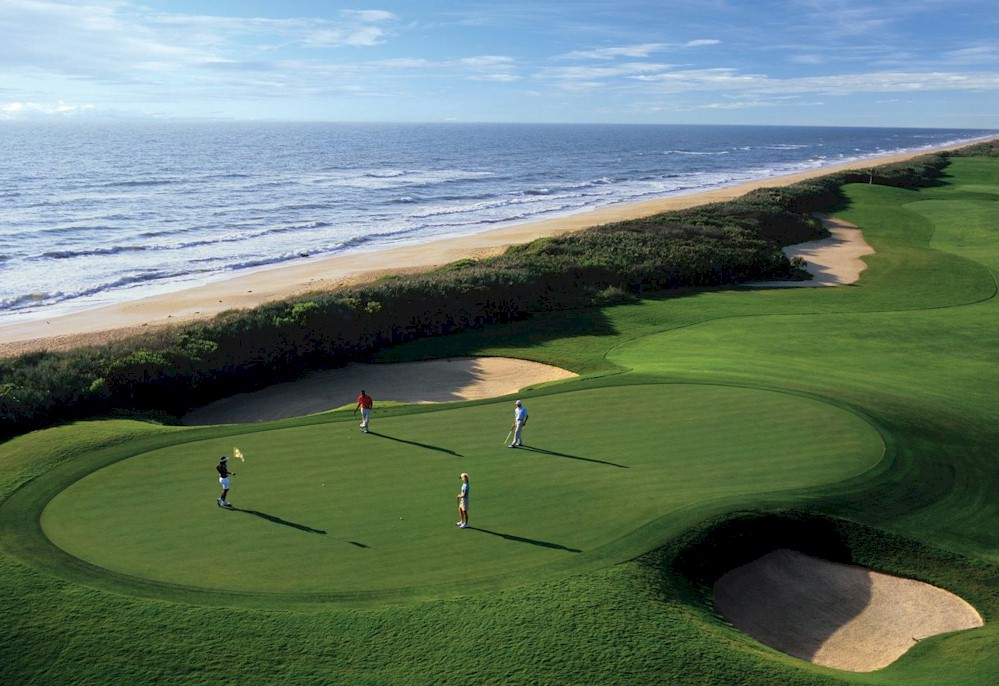 Experiential hospitality is key in today's landscape, where appealing to guests with small moments and grand gestures builds loyalty during every aspect of their stay.
New Metrics for Success
With new approaches come new metrics and KPIs. One of the most meaningful measurables gaining more traction in these post-pandemic times is TRevPAR. Measuring the Total Revenue generated Per Available Room makes sense at a time when revenue optimization is expanding into new and different arenas. RevPAR remains readily available and universal, but the growing focus on TRevPAR (which in some cases is difficult to benchmark across the industry), continues to grow in prevalence and popularity.  It is a welcome reflection of a more comprehensive approach to revenue generation.
Shifting Segments
One of the biggest and most impactful changes between the pre-pandemic industry landscape and today's environment is a changing mix of business. Understanding and responding to these segment shifts is also part of revenue optimization. While business travel has bounced back a bit from its historic pandemic lows, big companies are still lagging behind. We are seeing fewer big corporate meetings and managed travel from Fortune 500 brands. While some prognosticators forecast a permanent 20 percent loss in traditional business travel, it is noteworthy that we are already seeing new types of business travelers (and business events) starting to emerge.
Larger numbers of employees that took advantage of new remote and hybrid work models are now traveling to visit the corporate office multiple times throughout the year. As business travel continues to creep back up, hotel professionals need to be thinking hard about what kinds of services and amenities these "new" business travelers want and need.
For example, instead of having one giant annual meeting, some companies are having smaller (and more frequent gatherings). Those groups may be smaller, but they will have their own needs and preferences that can be catered to and monetized. There will always be ebbs and flows in segment demand and market-to-market variation. It is incumbent upon hotels to evolve to optimize revenues for a range of different audiences in a variety of different circumstances.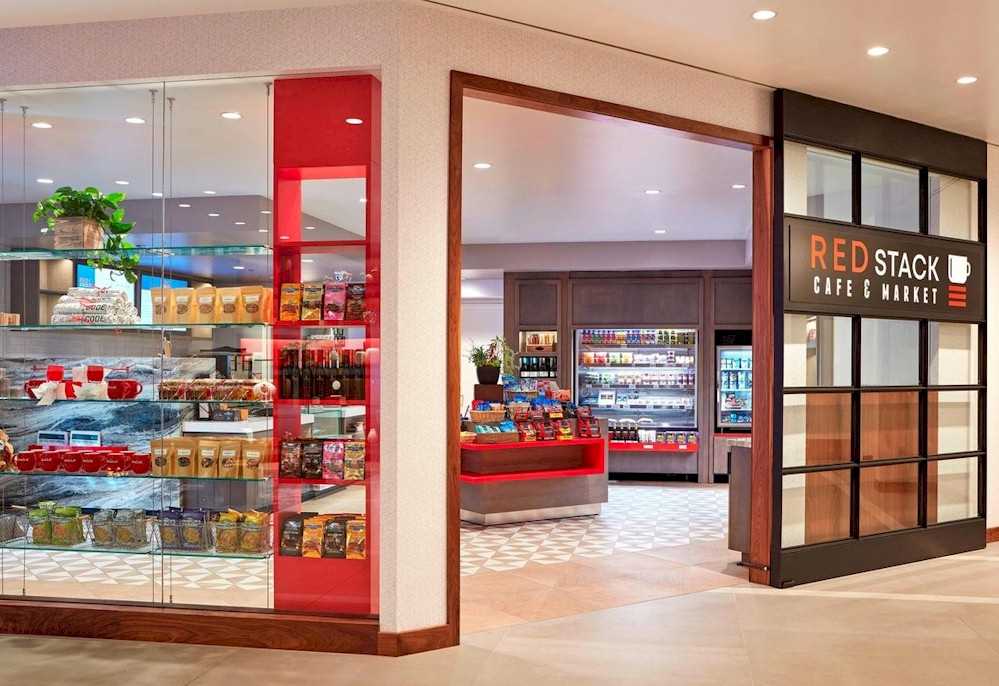 Guest preferences should be taken into account when developing in-room and on-property offerings, with a variety of options to meet every need a guest may have throughout the day.
An Evolving Landscape
Guests and demographics are not the only evolving factors; their preferences and priorities are as well. Leisure guests who wanted to stay on-property in the summer of 2020 are now more comfortable going off-site for entertainment and amenities. In response, hotels should be working to offer more activities and should be getting creative in finding ways to keep people on-site. A tight labor market is making that difficult, as some properties are already struggling just to get back to pre-pandemic operational levels for areas like F&B and housekeeping.
More possible challenges lie ahead. Macroeconomic issues like inflation and potential recessionary cycles will continue to impact pricing power and determine which customers stay on the road. These factors will all influence customer needs. The one constant is change.  Everything is changing, and it's happening quicker than ever before.
Revenue optimization across the entire asset means adapting quickly and efficiently. Which is why newfound flexibility, a deep toolkit designed to optimize revenue, and the strongest management team possible will be so critical going forward-not just in the next 6-12 months, but for a long time to come.
HotelExecutive retains the copyright to the articles published in the Hotel Business Review. Articles cannot be republished without prior written consent by HotelExecutive.