3 Ways Hotels Can Improve The Digital Experience for Guests
By Raianne Reiss EVP & Chief Marketing Officer, Yext | January 2023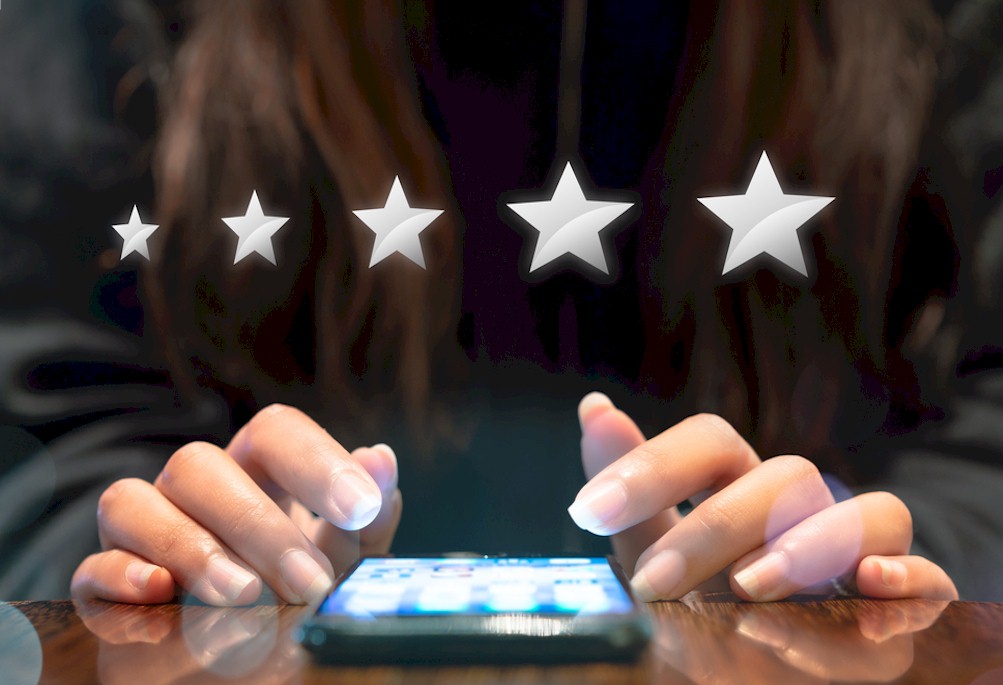 A hotel guest's digital experience doesn't begin after they book their stay or walk through the doors of a property.
It begins the moment they start doing research.
Travelers have come to expect immediate answers to a wide variety of questions they may have about a hotel. Is it within walking distance of the beach? Is there availability on the first weekend of April? How good is the food at the restaurant? What did other guests think of their stay? Savvy guests will review star ratings, customer reviews, business descriptions, property photos, amenities, and dozens of other data points before booking a reservation.
But customers don't have the patience to dig through a website looking for the answers they need. Hospitality brands need to deliver relevant information immediately on whatever platform a question is posed. Hotels that use cutting-edge technology to deliver the right information at the right time and improve the customer experience will get the bookings.
1. Provide the Details That Matter to Guests
People book hotel stays for different reasons. Some travelers won't even consider a property if it doesn't offer a free continental breakfast. Others want access to a fitness center or a pool. Others want to support businesses that are black or women-owned, LGBTQ friendly, or environmentally sustainable. Travelers may select a hotel because it allows pets, is wheelchair accessible, has a great bar, or provides an airport shuttle. Hotels have to be prepared to help customers make their decisions in order to secure the booking and ensure that customers enjoy their stay.
Increasingly, the key to showing up in search engines and travel sites is providing as much granular information about a property experience as possible. Populating the right attribute fields on these platforms can make all the difference: your hotel can't show up for the search "pet-friendly hotels with a pool near me" if you haven't told the search platform you allow pets and have a pool.
The trick is that brands rely on a vast array of search engines and travel sites to pull in guests: Google, Bing, Facebook, Apple Maps, TripAdvisor, Yelp… the list goes on. Keeping attribute fields and property descriptions consistent across all of these touchpoints is a challenge. Complicating matters even further, the various platforms are constantly changing and adding metadata options (Google, for example, recently added an option for bars showing the World Cup - a potential deciding factor for a traveling sports fan wanting to watch the big match at the hotel watering hole).
Modern technology can solve this problem by allowing brands to manage listings on disparate sites and apps from a single hub. That allows properties or hotels to capture high-intent traffic from across the web and outperform competitors who fail to deliver the same detailed, consistent information.
Consider that 92 percent of travelers choose accommodations that list a detailed description of the property. Another analysis of websites across a diverse array of industries found that most businesses filled out 86 percent of core fields that were available to the locations that they manage. Here's where it gets interesting: businesses that filled out more than 86 percent of those core fields received 43 percent more impressions on search engines and 62 percent more clicks to their business listings.
For travelers looking for the perfect stay, those details matter. That means they matter to a hotel's bottom line.
2. Actively Monitor and Solicit Reviews
Maintaining detailed metadata for your listings is important, but it's not enough to just check a box next to "enhanced cleaning" or "recently renovated." Savvy consumers won't just take a hotel's word for it - they want those claims substantiated by other travelers.
The impact of customer reviews on search engine rankings is well documented, but those same reviews can play a critical role in optimizing the customer experience. Staying at a hotel requires letting one's guard down in a way that buying clothes or making dinner reservations doesn't. Brands can alleviate concerns by connecting travelers with testimonials and ratings from other travelers, which will lead to more conversions and better long-term customer relationships.
That starts with the purchase decision: 88 percent of consumers trust online reviews as much as personal recommendations. That's especially true when making a decision as personal as where you - and potentially your family - stay the night. Nearly three quarters of consumers on Tripadvisor read an average of nine reviews before booking a hotel.
Monitoring reviews can also help hotels optimize the guest experience either online or in person. With the proper tools, businesses can zoom in on specific properties, services, and amenities to gauge customer perception and react accordingly. A dip in ratings at a specific location might warrant a review of that property's services; complaints about difficulties making a reservation might prompt an audit of the online booking process.
Monitoring these reviews also allows hotels to respond to guest feedback. Whether a review is positive or negative, responding shows customers that your business cares about what they have to say. It turns a monologue into a dialogue, improving their experience and building trust. Knowing that a real person is reading and responding to can also make customers less harsh: responding to reviews can increase average ratings by .33 stars.
Of course, reading and responding to hundreds of reviews scattered across dozens (or more) third-party platforms is no easy task. Like with metadata management, hospitality brands need to rely on modern tools to streamline and scale this process. The right monitoring strategy aggregates and analyzes reviews across both first and third-party platforms to increase visibility of your brand's reputation on a local and national level.
Once a business has its monitoring and response workflow process in place, the next step is to solicit reviews. Sitting back and waiting on reviews will inevitably lead to mediocre ratings. Customers tend to only take action on their own if they're either very pleased or very upset with a product or service, which leaves total ratings averages somewhere in the middle. The math changes when you solicit reviews (via an automated email after checkout, for example): a proactive review strategy can increase ratings by an average of 1.1 stars.
3. Leverage Technology to Anticipate Customer Needs
As consumers demand more information, their patience for searching for that information is decreasing. That's driven in no small part by the shift to mobile search: 65 percent of website views for hospitality brands happen on mobile. Anyone who's used their iPhone for a Google search knows there is a dramatically different time expectation on mobile compared to desktop.
The problem is that many hospitality websites lack modern search functionality, especially when the content is served up on a mobile device. Forcing would-be guests to navigate dropdown menus or stumble through inaccurate or missing search results adds time and creates a frustrating experience. If a guest can't conduct a quick search to determine if a property offers free breakfast, it may be faster to just hit the back button and head to a competitor's site.
In many instances, the correct information is likely already on a brand's website, but is siloed in various databases and applications or locked in unstructured formats, making it inaccessible to legacy search technology. This is where hotels can take a page from retail giants like Amazon, Google, and Walmart, which have pioneered the use of cutting-edge search technology. Those on-site search experiences are powered by knowledge graph technology, which structures complex and disparate data sets in a way that allows AI systems to draw connections between different things. This unlocks previously trapped data, making it searchable and surfacing it to guests that need it.
Most legacy on-site search is also limited in the ways in which it understands a user's query. Earlier this year, the Baymard Institute found that roughly three quarters of top eCommerce sites require users to search by exact product terms. For a hospitality brand, that means a user searching for "hair dryer" won't see results for "blow dryer". The correct information is there, but the search engine can't find it.
Enter natural language processing (NLP), a branch of artificial intelligence that enables software to process and manipulate language. In short, it allows machines to read and understand human language. Consumers are already accustomed to using NLP-powered search in their daily lives and battling legacy search creates an outdated, frustrating experience. By harnessing NLP, hotel websites can create an intuitive, fast search experience that delivers the information a traveler needs to make a purchase decision.
As this technology continues to develop, travelers will only want more granular information delivered in even less time. Hotels need to create a seamless digital experience to deliver on these new expectations. Building systems to organize and deliver data to disparate third-party platforms, monitor, and solicit reviews, and deliver superior on-site search experiences will be critical to a hotel's ability to engage and convert casual browsers into guests.
HotelExecutive retains the copyright to the articles published in the Hotel Business Review. Articles cannot be republished without prior written consent by HotelExecutive.