Resorts: A Unique Security Challenge
By Richard Hudak Managing Partner, Resort Security International | December 04, 2011
Security is not a "one size fits all" tradecraft. Unlike fire safety codes which are very specific and require local compliance, security programs (applications, technology, protocols, procedures and staffing) vary depending on the industry, location, risk, vulnerability and tolerance for inconvenience.
The lodging industry requires a higher level of care from a liability perspective due to guests sleeping over, dining and paying for a recreation experience. The lodging industry varies from bed & breakfasts, inns, hotel casinos, business and convention centers, and remote resorts. Each property is unique-the primary reason why lodging standards are difficult for industry associations to promulgate. Although, brand security standards have been in effect for years.
The premise of this article is that due to the unique nature of resorts, resort security programs differ from typical hotel security. To be fair, this premise is a generalization and based upon experience with isolated resorts around the World, not necessarily applicable to resorts that are concentrated in areas like Cancun, Honolulu or Miami Beach which are more characteristic of business hotels in resort areas.
It is widely agreed by lodging security professionals that prevention should be the objective of hotel security and that deterrence is the key. Both factors require situational awareness which is usually achieved by hotel security management through situational awareness with staff, vendors, service providers, guest knowledge and external intelligence. Physical security requires effective environmental design. Design that incorporates access controls from the perimeter to the guest room door. Access Controls must be monitored to be effective. Monitoring can be achieved by hotel security officers (or contract security), closed circuit television (CCTV) or electronics.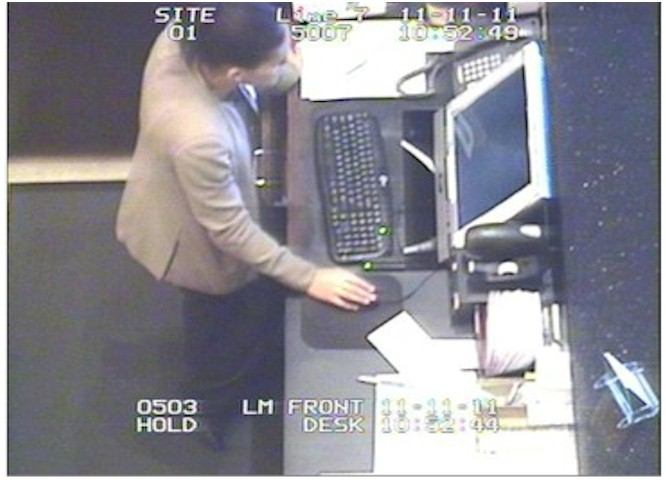 Front Desk Cam