Traditional Media vs Social Media
By Susan Hartzler Public Relations Executive, Mental Marketing | November 16, 2014
The world of public relations and advertising used to hinge solely on placing ads and generating feature stories in long established media channels, including TV, print and radio. Hotels would either pay for the exposure through advertising or hire a PR firm to generate "free" editorial coverage in the form of a story, review or interview. Today, media placement opportunities are endless thanks to the Internet. In fact, most long standing publications still in existence also provide a web version of their product, be it an e-zine, a blog or YouTube videos. The bottom line: the world of public relations and advertising is dramatically shifting and to be a major player in the game, hotels and resorts need to do both.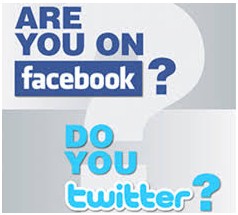 "I can remember a time when we had to try and convince our clients about the importance of social media," explains Mark Elterman, CEO of Mental Marketing, a company that uses all forms of media and technology to deliver the greatest impact for their tourism clients. "Today, clients know the value and importance of social media. We recommend every element be synchronized on both platforms in order to get the broadest reach, frequency and depth of the campaign message."
Through traditional media channels (think Travel & Leisure, The Today Show, Smart Meetings and more), hotels and resorts have the potential of reaching hundreds of thousands of possible guests with one ad, review, interview or editorial story. This type of marketing is a great way to generate overall brand awareness and can be measured though long-established industry standards (circulation, demographics, etc.) However, traditional media is not an outlet where clients can engage with consumers. That is the function of social media in the broad spectrum.
"What this means to marketers is that we have an endless combination of media possibilities to leverage for clients," explains Maryann Stansfield, Marketing Director at Mental Marketing. "It's an exciting time to be in marketing. We are called upon to really think out of the box and provide strategic programs using both traditional media and social media platforms that make a difference in our client's ROI."
It's not surprising to learn that many consumers are now accessing their local news via apps, portal sites, city guides, news feeds or RS readers. In fact, the Newspaper Association of America reports that the vast majority of U.S. adults read newspaper media content across a range of technology platforms. That includes 59% of Americans age 18-24, who may never rely on traditional media in their lifetime. But that doesn't' mean hotels and resorts should scrap their traditional media efforts. In fact, social media platforms are the perfect venue to get the word out about amazing traditional media results.
For instance, popular travel journalist Peter Greenberg featured one of Mental Marketing's destination clients, Redding and Shasta Cascade, in a segment that aired on CBS This Morning. Besides getting the remarkable brand recognition with the Travel Guru on the popular morning show, Redding also posted a link to the segment on their website as well as their Facebook and twitter pages. Yet another Mental Marketing client, Morro Bay, hosted a freelance journalist for two nights who not only published articles about the region on her popular blog, "What a Trip," but that blog is also published in the Bay Area News Group's Contra Costa Times which has a circulation of 2.5 million for both print and on-line versions. The journalist also used her own social media pages for pre and post coverage. Her twitter feed alone has almost 14,000 followers, mainly interested in travel; many take heed to the places this journalist recommends. These illustrations are both considered third party endorsements of a particular destination. You can't pay for this type of coverage like you can an ad. The value is... well, invaluable.
Please Login to read the full story, or you can Get Free 30-Days Hotel Business Review
The Hotel Business Review articles are free to read on a weekly basis, but you must purchase a subscription to access
our library archives. We have more than 5000 best practice articles on hotel management and operations, so our
knowledge bank is an excellent investment! Subscribe today and access the articles in our archives.