Merchandising Mindset: The Future of Hotel Revenue Management
By Jon Higbie Chief Science Officer, Revenue Analytics, Inc. | October 04, 2015
Hotels are no strangers to Revenue Management (RM). They were among the first industries to embrace Revenue Management, albeit by focusing exclusively on yield management. Retailers took notice and decided they, too, should employ Revenue Management, but weren't certain how to do it since they didn't have perishable inventory like hotel rooms. Instead, retailers zeroed in on price elasticity, giving birth to price optimization. However this time it was hotels that took notice. By the early 2000s, they were swiftly adopting price optimization of room rates and again transforming their industry. While this strategy has paid handsome rewards, it's time again for hotels to emulate retailers – and even consumer goods companies – if they want to conquer the next frontier of Revenue Management.
Think Like a Merchant
Adapting an analytical mindset to drive transactional profit and total Customer Lifetime Value is the next frontier of Revenue Management. To be successful in the future, and to quantify the total Customer Lifetime Value of a guest across all potential revenue streams, hotels can learn a lot by changing their business mindset to think more like consumer goods companies and retailers.
You may be asking yourselves, do hotels really need to think like a merchant, and how can they do this? To make this concept real, let's use a grocery store as an example. Shoppers go there for their weekly groceries and navigate their way through sections divided by similar products, making for easy shopping and quick product comparisons. In addition, each end cap is brimming with featured items that might be a fresh take on an existing product, or on sale, or both. However, once at the checkout, the customer faces a new slew of choices, called impulse buys, such as candy bars, gum, and magazines.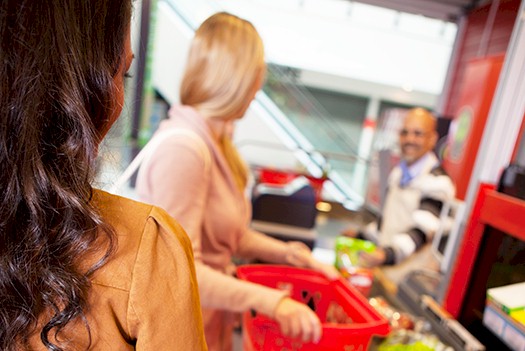 Sam Walton helped pioneer the modern-day checkout aisle out of his astute observation that placing offerings where customers want them, at a price they are willing to pay, could fuel revenue. He also knew that the location outside the store was just as important as inside.