Guest-Facing Mobile Technologies: Are We There Yet?
By Mark Hoare Partner, The Prism Partnership | January 03, 2016
There is no scarcity of impressive numbers and statistics espousing the exponential growth in the use of smart-phones and other mobile devices across the globe. Equally we have abundant access to these same data-points professionally refined and indexed specifically to the Connected-Traveler, also known as our addressable market. However, as an industry do we adequately understand how to intersect this market with highly relevant guest-facing mobile solutions? In this article we review where we came from, the challenges we have overcome, where we are now, and most importantly identify initiatives to improve adoption and subscription rates to our guest-facing mobile offerings.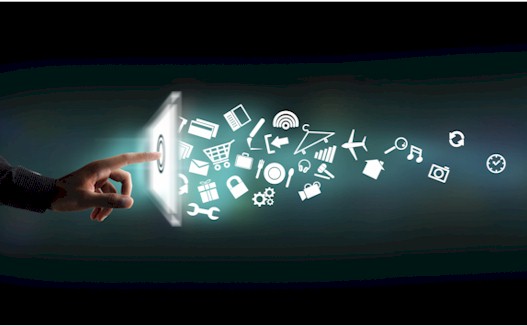 As a Product Management specialist by trade I am instinctively drawn to the afore mentioned positive numbers and statistics, but must always temper my excitement and diligently quantify, qualify and rationalize them down to the really relevant products and solutions that tightly align with our industry's needs and opportunities. Product Management success can be measured best by its proven ability to intersect a consumer need with a relevant product solution. That may sound easy but the key word here is relevant.
In just a few short years we have seen all sorts of mobile-hosted feature functions designed and developed for the hospitality industry on the back of truly exceptional technological advances in the: mobile devices themselves; bandwidth that supports them; the vast array of other applications and tools with which they can interact; and not least of all the ubiquity of smart-phone usage.
So why, therefore, are we as an industry not seeing the adoption rates and positive reviews we expected? To understand this we must step back and take stock of how we got to where we are today. Let me share a story based, but real-world, scenario with you.
"It is early evening and a large weather system is moving through Western Europe causing delays and cancellations at airports throughout the region. Svenja is sitting at her departure gate at Geneva airport on her way to London as part of a trip that began three days ago in Copenhagen. Just as she checks her email using her mobile, she hears the announcement that all flights to London have been cancelled. Using her mobile, she calls the airline rebooking desk and is quickly able to reschedule to a flight early tomorrow morning."
Please Login to read the full story, or you can Get Free 30-Days Hotel Business Review
The Hotel Business Review articles are free to read on a weekly basis, but you must purchase a subscription to access
our library archives. We have more than 5000 best practice articles on hotel management and operations, so our
knowledge bank is an excellent investment! Subscribe today and access the articles in our archives.