What's Trending in Hotel Lobby and Public Space Designs?
By Samuel J. Cicero Sr. Founder, Cicero's Development Corporation | November 27, 2016
We have all been there. After a long day of travel, exhaustion kicks in and you can hardly wait to reach the hotel. When the front desk attendant hands over the key, you can finally take a deep breath and get set for the fun-filled days ahead. For the business traveler, whose stay is less casual and more formal, a room key means it's time to relax and prepare for the next important meeting or to celebrate a success.
Lobbies
First things first: Every traveler deserves lobbies and public spaces that warmly welcomes them and awakens their senses, something more than a passageway to the front desk for expediting check-in and check-out. Economic pressures have caused lobbies to shrink down to a fraction of what they used to be. But now the lobby is back, the bigger the better.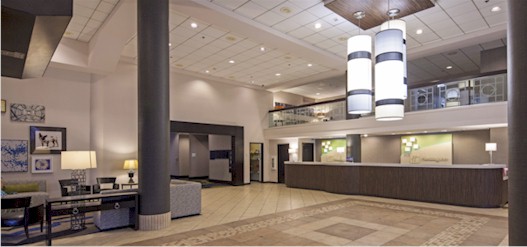 Lobbies are gradually evolving into hybrid areas, where families, young couples or friends, and business people can coexist. The multifunctional lobby of today includes diverse areas like quieter lounge spaces, full bookcases next to small coffee rooms, maybe a large piano for soft entertainment or even a kids' corner. These trends are driving the hotel industry's major brands to redefine what a "lobby" is in an all-out effort to connect with their guests on an emotional level from the moment they step inside.
Checking In
Please Login to read the full story, or you can Get Free 30-Days Hotel Business Review
The Hotel Business Review articles are free to read on a weekly basis, but you must purchase a subscription to access
our library archives. We have more than 5000 best practice articles on hotel management and operations, so our
knowledge bank is an excellent investment! Subscribe today and access the articles in our archives.