Beginning Your Sustainability Journey: Lessons Learned From Sofitel
By Cerise Bridges Certification Specialist, Green Seal | May 20, 2018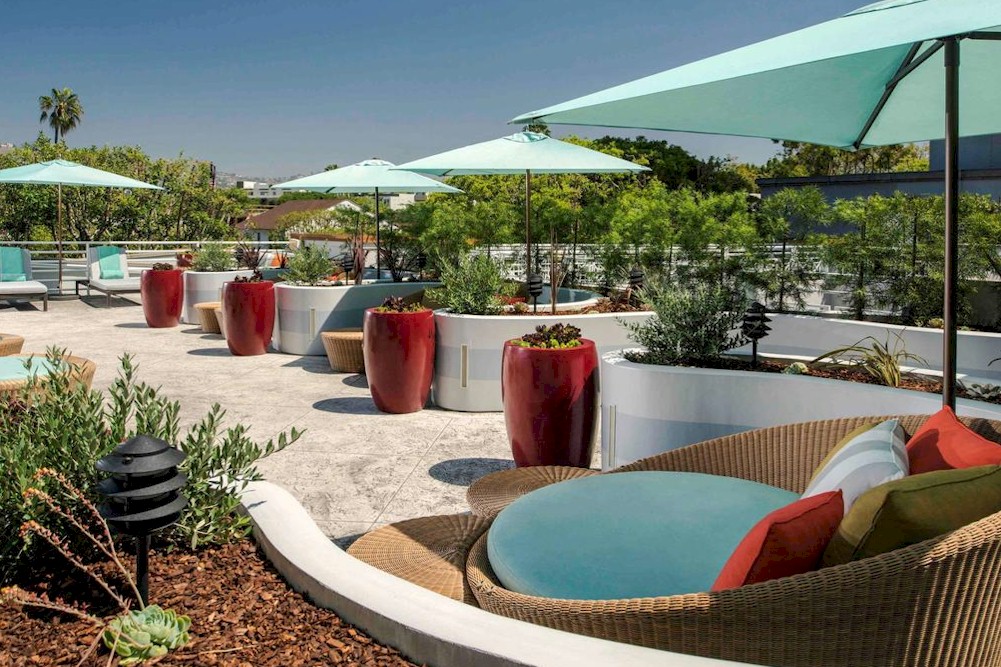 Hotels can be like small cities with complex infrastructures and intricate moving parts. "Going green" on such a large scale can be daunting, but the benefits are undeniable and the tools for success are out there. For some firsthand guidance on how to start, what to expect, and where to find help, we tapped Rex Umbay, Director of Engineering at the Sofitel Los Angeles, a recently Green Seal-certified gem in the heart of glamorous Beverly Hills.
Cerise Bridges: Thanks so much for taking the time to share your experience and insights with us, Rex. Let's start with the basics. Could you give a quick snapshot of the building - the year it was built, recent renovations, etc.?
Rex Umbay: The building was originally built in 1988 as a Sofitel, part of the AccorHotels Group, and was fully renovated in 2006. Soft renovation projects have been taking place since then, including a full renovation of our food and beverage areas (bar and restaurant).
CB: When did the hotel begin to go green and why was it important?
RU: AccorHotels has been pioneering green initiatives and leading sustainability in the hospitality industry since 1994, when its Environment Department was created. In 2002, the Sustainable Development Department was formed, and in 2011, an action plan came to fruition as the Planet 21 program. Planet 21 consisted of 21 sustainable key actions and granted 4 levels of certification to hotels successfully executing certain initiatives. It is at this time that the Sofitel Los Angeles at Beverly Hills made eco-friendly initiatives its number one priority - and nothing has changed since then. Being green is still our own hotel's main objective -- we have a great responsibility to balance our activities with eco-friendly practices. This positive environmental impact starts at the property level. Now, more than ever, we are working on sustaining and improving our green initiatives.
CB: What is one thing you've learned during the process and do you have any advice for hotel managers who are just beginning the process of greening their properties?