Dynamic Design: Creating Custom Spaces for Guests to Work and Play from Anywhere
By Lori Horvath Managing Director, PDS, Hotels & Hospitality Americas Lead, JLL | November 2023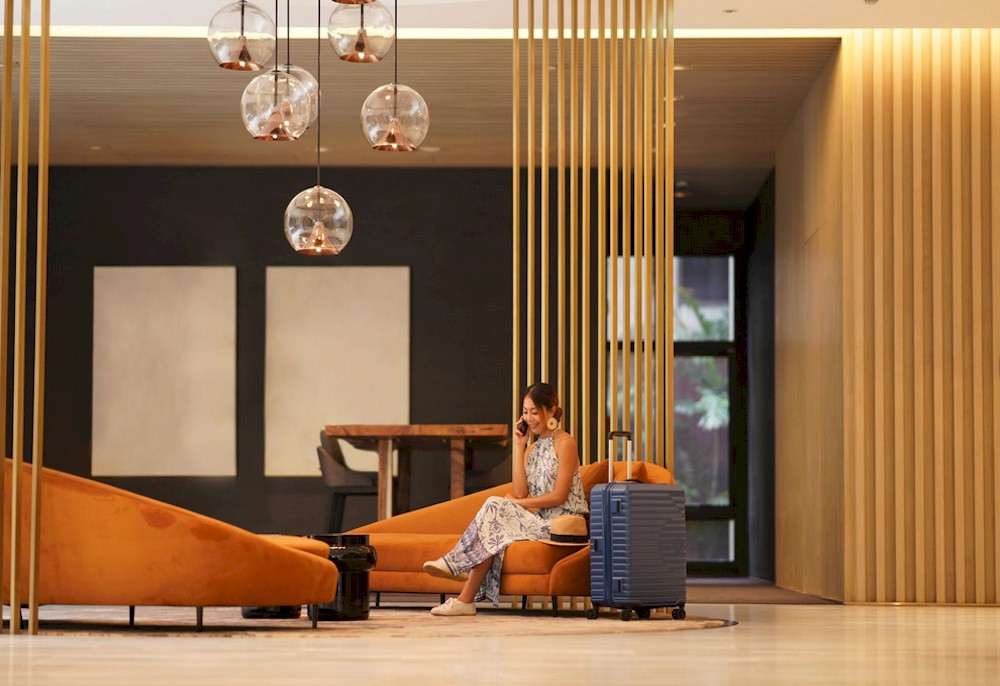 In the dynamic world of hospitality, designing hotels that cater to the diverse needs of guests is an ongoing challenge.
Every hotel brand strives to create spaces that align with both their own unique identity and culture, and one that also provides flexibility to meet the varying demands of each individual guest.
Whether accommodating guests during their business trips, creating an inviting environment for those on vacation or creating the perfect space for the ever-increasing number of guests who are mixing work and vacation together in their bleisure trip – the design of hotel spaces plays a crucial role in enhancing the guest experience. By integrating flexibility into the design of spaces, hotels and designers can provide an embracing environment while exemplifying their own core brand identity and culture.
Understanding the Diverse Needs of Guests
In our experience, to successfully design hotels that cater to the needs of all guests, it is essential to first understand the diverse and at times, opposing needs, desires and expectations of your guests.
Highlighted in JLL's Global Hotel Investment Outlook, over the last three years, terms like bleisure, workcation and more have entered the lexicon of travelers around the globe. After years of lockdowns and restrictions, people have reprioritized their lives with a heightened focus on work-life balance, increased quality time with loved ones and a renewed desire to authentically experience the world through travel. Millennials and Gen Z comprise nearly 50% of the world's population and they express a desire for more purposeful travel in an increasingly tech-enabled world – and the hotel industry needs to adapt.
With this blur of business and leisure travel becoming ever more prominent – we are seeing successful hotels think of every guest as a bleisure traveler. This allows hotels to plan for and cater to a wider variety of guest's needs – while also expanding their consumer base to a larger number of people.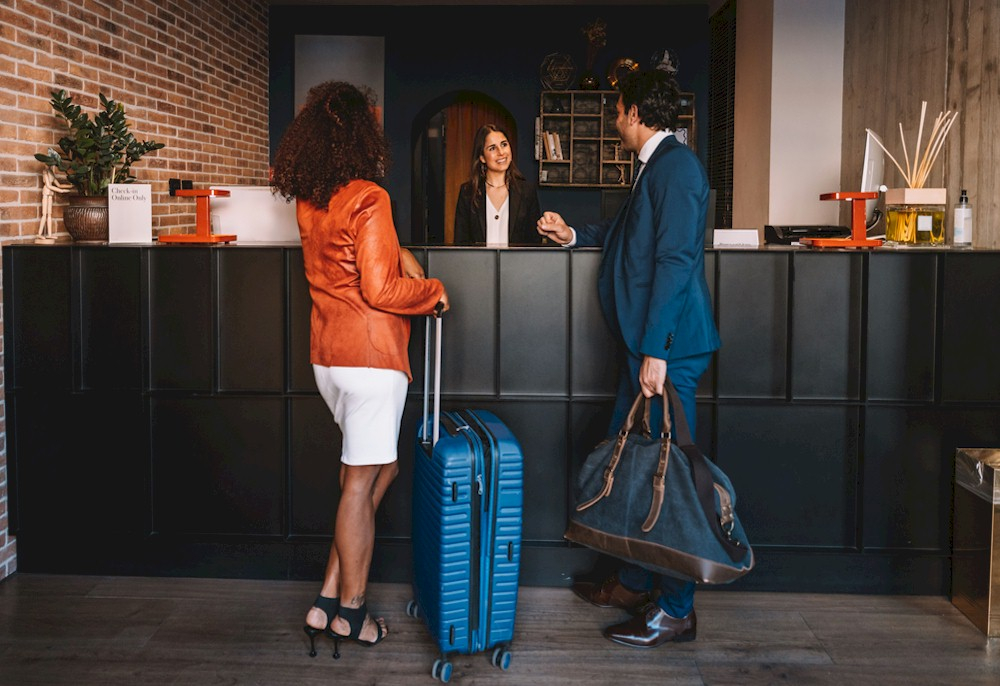 It is essential to understand the diverse and at times, opposing needs, desires and expectations of your guests.
If a guest is looking to get business done, they will prioritize functional workspaces with high-speed internet access and other technologies and amenities that enable hybrid work. They seek an environment that facilitates productivity but also offers spaces for relaxation after the work day is complete.
When these same guests are done working and enjoying their leisure time, they will desire comfort, relaxation and recreational amenities that allow them to get the most fun and enjoyment from their vacation time. Individuals looking to relax want to escape and unplug while they are away – no matter where they are.
While these needs may seem at odds, the benefit is that the same technology and flexible space design that is used for business can also be used for entertainment and relaxation. When designers intentionally create spaces that are flexible, a hotel can easily meet the varying needs of a bleisure traveler.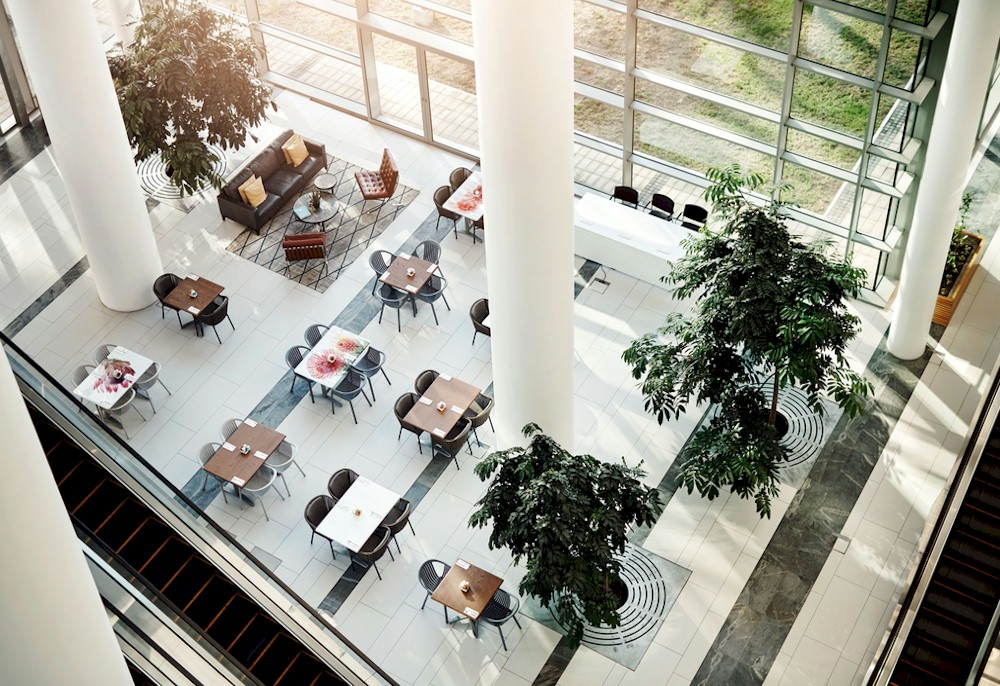 Lobbies could be the perfect multi-functional space to offer comfortable seating arrangements for casual meetings during the day and transform into a vibrant social hub in the evening.
Integrating Flexibility into Design
Hotel designers that create flexible, customizable and adaptable spaces within a hotel successfully accommodate the diverse needs of guests.
One way designers achieve this is by creating multi-functional areas that can be easily transformed. Brands may look to create spaces that can be used for hybrid work during the day and be easily transformed to recreational lounges at night or on the weekends.
For example, while keeping brand identity in mind, a lobby could be the perfect multi-functional space to offer comfortable seating arrangements for casual meetings during the day and transform into a vibrant social hub in the evening. Designers may decide to utilize and incorporate flexible furniture, movable partitions and modular designs that allow spaces to be easily customized to fit the guest's needs. These reconfigurations can be achieved either by guests themselves or hotel staff.
While people are beginning to travel more for business again – work-specific amenities are no longer a priority. The traditional, dedicated business center is a thing of the past. Guests now crave more neutral spaces that can serve multiple purposes. These spaces are able to meet the diverse needs of guests, too. Spaces like lounges or terraces and patios are great to serve multiple needs and preferred by a diverse range of guests.
Designers are creating separate spaces for people to conduct business during the day that can be easily customizable. Turning a daytime co-working space into a private dining or event space at night is key to achieving the desired customization of today's guests. And it is imperative that hotels get the most use out of their spaces at all times to help increase occupancy and drive revenue.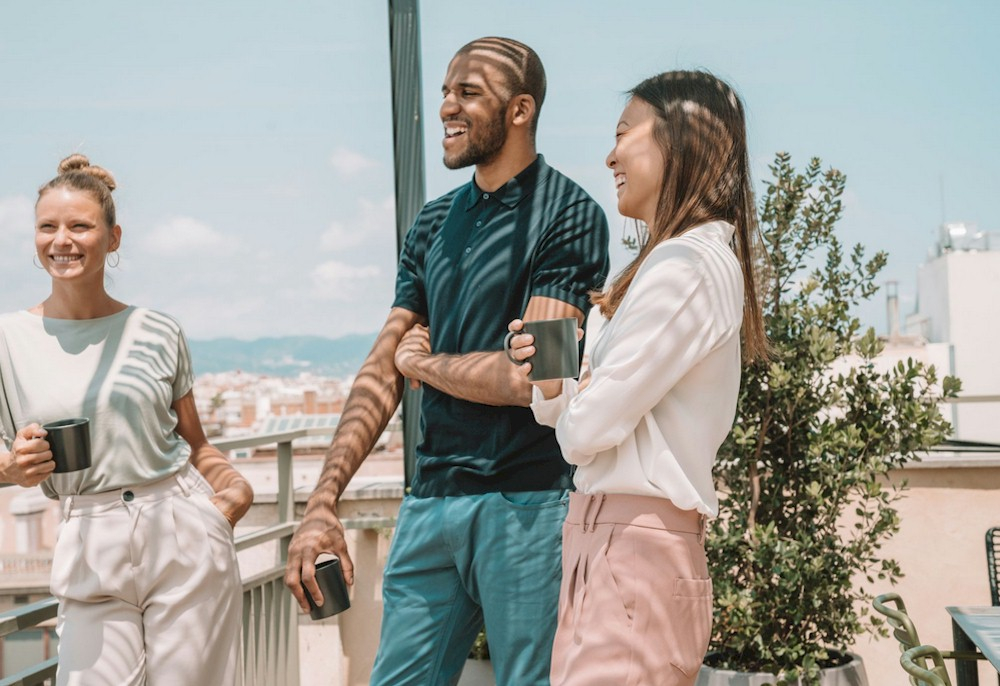 Whether guests are looking to get business done or relax and unwind, all benefit from technology-infused spaces.
Technology is Key to Creating Seamless Integration
The hotel industry's adoption of technology has surged in recent years, driven by the desire to enhance the guest experience and streamline workflows. Hotels are leveraging a range of innovative solutions including virtual tours, self-service kiosks, predictive analytics and AI-powered chatbots to offer guests greater accessibility and personalization.
In today's digital age, technology plays a crucial role in enhancing and supporting the guest experience. Seamless integration of intuitive technology into hotel design can provide guests with on-demand services, personalized experiences, and create efficient workflows for hotel staff.
Oracle Hospitality and Skift's report "Hospitality in 2025: Automated, Intelligent… and More Personal" surveyed more than 600 hoteliers and 5,000 consumers across the world. According to the report, when asked about technologies that would be a "must-have" to create better hotel stays, 44.6% of travelers stated on-demand entertainment access was a top priority. This was closely followed by voice controls (43.2%) and guests using their own devices for hotel access (34.4%).
Whether guests are looking to get business done or relax and unwind, all benefit from technology-infused spaces. The personal lives of guests are enabled by endless technologies – and they desire that same enablement when they travel, no matter the reason for their travel. Smart room controls, mobile check-in, high-quality Wi-Fi and smart TVs are no longer considered amenities for many – instead these are considered necessities.
The key is that these technologies need to be easy-to-use and intuitive for all guests. Its important to prioritize technologies that elevate the guest experience and remove obstacles – not add.
These technologies can also enable the flexibility for spaces that are designed to serve a dual purpose. Reservation systems for shared spaces and digital signage make it clear when a space may be in use or not. While high-speed Wi-Fi and smart TVs enable getting work done for business travelers and also allow for vacationers to stream their favorite movie or play their favorite video games.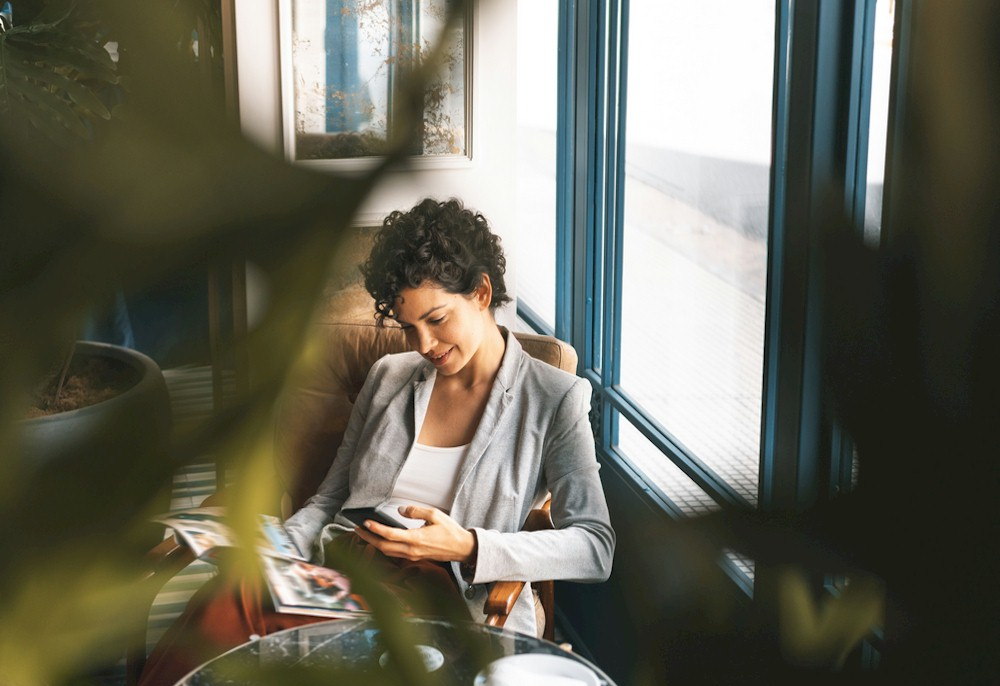 Creating flexibility, while ensuring the core brand identity shines through is essential.
Defining the Core Brand
While creating this flexibility is essential, it is equally important to ensure that the core brand identity is not compromised. Each hotel brand has a unique aesthetic, values and target market, and it is crucial to reflect this all in the design elements of the space. Design teams understand that incorporating brand-specific requirements can help create a cohesive experience that resonates with guests and differentiates the hotel from its competitors.
However, this doesn't mean that flexibility and brand identity are mutually exclusive. It is possible to strike a balance by incorporating and featuring design elements that promote both.
Depending on a brand's culture – utilizing the lobby as a shared and flexible space for work and play may not be the right fit. Designers of a luxury space may choose to have a library or lounge that is secluded, private and quiet – perfect for guests looking to get to work during the day and rented as a private event space at night and on weekends.
Engaging a partner with deep industry knowledge, and a unique perspective from working with the top owners, brands, operators and designers in the hospitality industry is key to achieving the right balance and amplifying your brand.
The Power of Good Design
Designing hotels that cater to the varying needs of guests, whether for business, leisure or the bleisure and workcations in between – requires the proper balance of flexibility and brand identity. By integrating adaptable spaces, versatile furniture and technology seamlessly, brands and design teams can create environments that not only enhance guest experiences but also differentiate themselves in a competitive market.
Understanding the diverse needs of guests and aligning them with core brand values is key to designing hotels that allow guests to truly work and play from anywhere. As the hospitality industry continues to evolve, we continue to see hotel designers innovate and adapt to ensure spaces that are both functional and inspirational, providing memorable experiences for every guest during each and every visit.
HotelExecutive retains the copyright to the articles published in the Hotel Business Review. Articles cannot be republished without prior written consent by HotelExecutive.