Hospitality: Paving The Way To Thrive At Work
By Renee Moorefield Chief Executive Officer, Wisdom Works | July 2018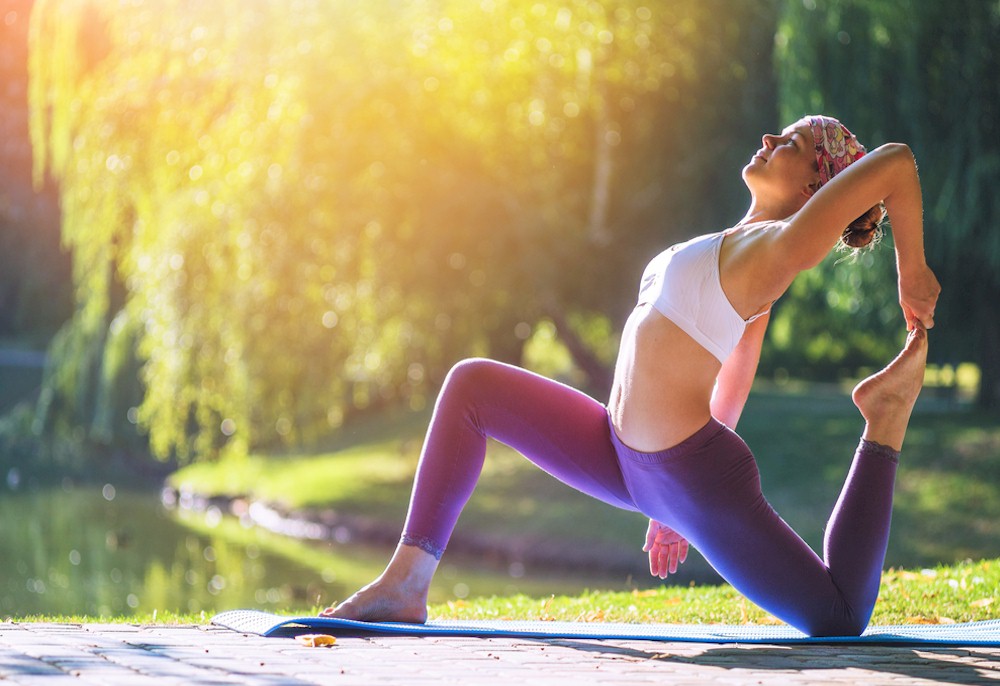 The business case for delivering a robust wellness proposition to your hotel customers and guests is clear. First, the wellness economy is booming. According to the latest Global Wellness Economy Monitor, the wellness economy is a $3.7 trillion market spanning ten diverse sectors-from preventive medicine and healthy nutrition to wellness lifestyle real estate and beauty & anti-aging-and grew from 2013-2015 at an impressive 10.6%. Wellness tourism alone-the kind of travel pursued for the explicit purpose of maintaining or enhancing personal wellbeing-amounts to $1.6 trillion worldwide and has grown twice as fast as tourism overall.
Second, the unwellness economy is (sadly) strong as well. The global epidemic of unwellness at work alone costs the world 10-15% in economic output. Chronic diseases, work-related injuries and illnesses, overtaxing work demands, and toxic work environments are among the huge drains on workforce vitality. Plus, according to the world polling firm Gallup, worker disengagement is at an astounding 85%, a global norm resulting in approximately $7 trillion in lost productivity. Today's organizations are often powered by burned out, stressed out people, instead of the vibrant human energy needed to fuel sustainable innovation, organizational effectiveness, and growth.
Few industries are as poised as hospitality to meet the rising wellness needs and drives around the globe. In fact, insights from the 2017 Meaningful Brand Index, a study of the leading 1,500 brands globally, share that the travel, tourism, and leisure sector is currently the "world's most meaningful industry," a designation defined in large part by impacting personal and collective wellbeing. Hospitality brands are frequently the go-to choice for retreating from the daily grind, exploring new adventures, and reconnecting with ourselves; the pioneering hotel concierge Healing Hotels of the World already lists +100 hotels committed to the groundbreaking "travel to heal" movement to support our search for living happier, healthier and more fulfilled lives. After tracking the evolution of wellbeing leadership for thirty years, I'd go so far as to say that the hospitality industry could become the force for life-giving, world-spanning change that other industries strive to emulate.
A quandary crops up, however, if your hotel culture is itself unwell-when you market and sell wellness experiences to guests but don't yet walk the wellbeing talk. On this front, the research is telling. One study of 65 different hotels found employee stress is a major concern, and costly for employers and employees alike. The most common troubles are interpersonal tensions and work overload, and they contribute to an array of adverse health symptoms (from headaches to heart attacks), lower job satisfaction, and turnover. In other research, the psychological and physical exhaustion of burnout, often high in unpredictable, always-on, unforgiving work environments such as hospitality, is also linked with employee job dissatisfaction and expectations of increasing stress in the future. To make matters worse, hotel managers-the very people in charge of stewarding a positive and productive workplace for others-report the most overstress, along with harmful spillover effects on their families.
Failing to empower thriving at work is equally bad for people and business. Without proactive efforts to care for wellbeing, a high-stress workplace can erode the fulfillment and engagement of employees, reduce teamwork and productivity, shrink guest satisfaction and repeat business, and drive down the recommendations people (employees and guests alike) are willing to make about your organization. In my recent piece on ten shifts fueling thriving at work, Anna Bjurstam, Vice President at Six Senses Resorts & Spas, nails the point clearly: "We can no longer accept workplaces that do not allow us to thrive-whether in the built environment, the culture, or the activities to promote wellbeing. Thriving is not only about ROI, it is a way of life employees require to stay and be passionate."
If you genuinely seek to uplift employees while you uplift your guests, read on. Fair warning, however: when it comes to making thriving at work a priority, there is no one right path. No playbook fits all organizations. The way forward begins with your unwavering commitment to authentically practice the wellbeing values you preach.