How Millennials Are Shaping the Framework Of Current Cuisine Trends
By John Signorelli Executive Chef, St. Regis Houston | July 2018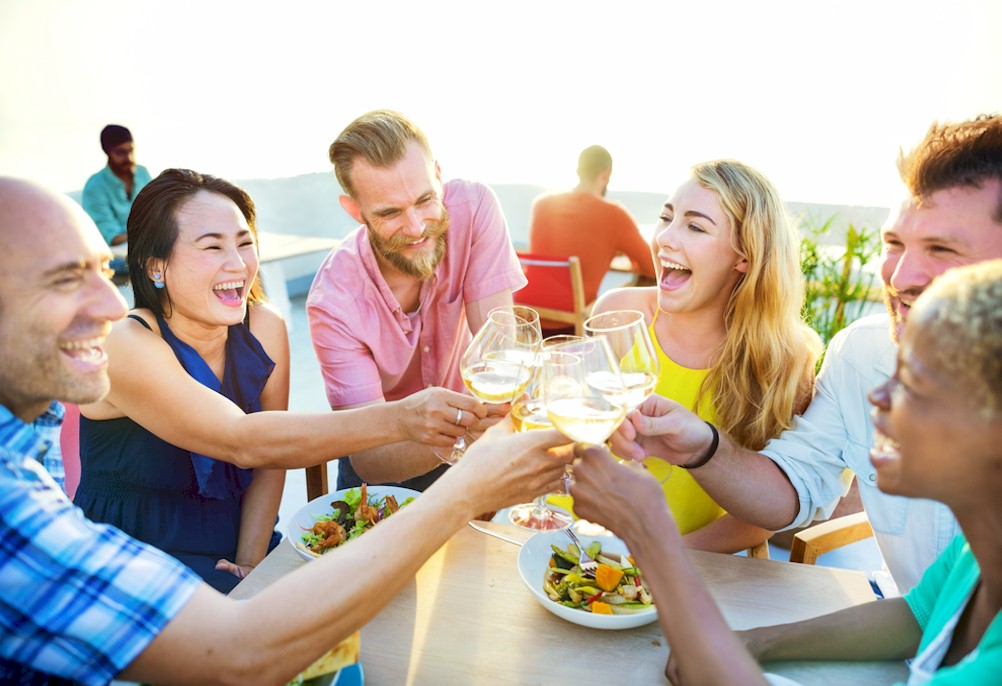 In recent years, current food trends leading the industry have been primarily influenced by the Millennials' generation in ways which are greatly shaping the future of modern cuisine, with a need to be healthier, more creative, and location-enviro-adventurous. Health conscious food options (with an emphasis on following the complete food chain from seed engineering, all the way to food waste repurposing), indulgent international flavors, or Avant Garde and experimental techniques in bringing new and exciting flavors to the plate, have been a driving force with the Millennials' insatiable appetite for being on trend.
Millennials, or alternatively, Gen-Y-ers, may have such an influence on current cuisine fads and direction due to the convergence of several factors benefited to them; a greater, albeit finite, discretionary income (and, where this income comes from, we can save for another dialogue), an increased knowledge of ingredients, including the sourcing of the ingredients and what environmental, social, or political impact they may have in this world, and, their motivated use and proliferation of instant social media information in this digital age, of which they have known no alternative to. 
Often referred to as "Echo Boomers" due to the large bell-curve rise in birth rates throughout the 80s and 90s, as well as being the children of Baby Boomers, Millennials have a more liberal lean to politics and the environment, and a marked increased use and familiarity with communications, media, and digital technologies. There also seems to be a more discernable, yet unpronounced aura of entitlement, in that much of the instant-gratification in this digital world is fueled by the need for Millennials to feel in control of all things trending. Food plays no small part in this, and is often a social catalyst for trend development in the food and beverage industry. So, let's delve into these current trends, and the impact felt by them.
New food trends sprouting in the industry are as broad as they are unique. The Gen-Y's quick-change mindset, with regard to cuisine, has us in the industry morphing from one trend into the next. While this presents to us a playful freedom in the kitchen, it also amps up the risk potential for failure or success. Some Chefs are not willing to stake their long-earned reputation on the ebb and flow of such passing trends, knowing that their demise could also possibly stem from one poor review in a food blog, or from a haphazard and poignant posting on social media. Others hit the nail hard on the head with ideas and trends that stick, like an egg white omelet in an aluminum pan.
Current Food Trends to Watch For and Enjoy Include:
Hyper Local Food, which eliminates as much distance as possible between farm and fork, is a trend that seems to be one of those ideas which will stick. Restaurants utilizing nearby urban farms, or which may grow food on their own premises, have the advantage, in the Millennial's eyes, as this represents an emotional connection for them, as they see the environmental positive impact this creates.

"Local, vegetable-forward, and ethnic-inspired menu items will reign supreme in the upcoming year. Guests are implementing these trends in their own lifestyles and want to see them reflected on restaurant menus. In response, chefs are creating more items in-house and turning to global flavors." said Hudson Riehle, Senior Vice President of Research at the National Restaurant Association.

Need to inject more deliciousness into your dinner? Check out the trend of Sauce-filled Syringes. Akin to flavor shots which add something extra to cocktails (bitters, syrups, and juice), restaurants and cafes are getting in on the squirt-your-own action. This trend is currently infusing everything from donuts, eclairs, and ice cream, to oysters and steaks.

Move over Korean BBQ, Chinese Hot Pots are the on-trend way to enjoy Asian cuisine in a cook-it-yourself restaurant experience. Simply choose your ingredients (meats, seafood, veggies, dumplings, and more) to dip into a simmering cauldron of delicious chili and spice-infused broths with varying levels of heat. This interactive, communal way to dine is rapidly gaining popularity across the globe, especially with the Gen-Y crowd.

Root-to-Stem Cookery. Using entire fruits and vegetables-including stems, leaves, and parts uncommonly eaten-is the idea behind root-to-stem cooking. The need to reduce food waste and nose-to-tail butchery most likely inspired this "don't discard" movement.

Healing Property Fungi - reishi, lion's mane, and chaga - are being incorporated into preparations for their rich, umami flavors and medicinal benefits ranging from anti-stress and anti-inflammatory to energy boosting and detoxifying qualities. Down the rabbit hole, anyone?

Regarding beverages, of course Craft Beer has well established itself as a foundation now, but what about soft drinks? A summer beverage trend this year, playing along with the trend for natural sweeteners and unique infusions, Craft Soft Drinks incorporate unique flavors like juniper, cardamom, lavender, and hibiscus.

Another hot topic, Sparkling Coffee, a carbonated beverage, is typically combined with fresh juice, and alternative sweeteners. This creative direction for beverages is in no small part due to the Millennials' thirst for unique options. Served in pop-top aluminum cans.

Speaking of Coffee, how about a unicorn rainbow Glitter Latte? This "highly 'grammable" up-and-coming Millennial's beverage trend has set hipster menus on fire at a few cafes in Australia, New Zealand, Vietnam, and India, and is already a sparkling social media sensation. Edible glitter-covered cappuccinos, The Glitterati and Diamond Coffee, are making a worldwide splash as a highly sought-after java sipper. ...Better latte than never! (Yeah, I said that...)
These new beverage concepts have already been met with success by the multi-billion dollar U.S. soft drink market-especially since traditional sodas have been facing scrutiny as Millennials and other consumers shift far away from artificial flavoring and the over-consumption of sugar.