Re-Imagining Retail
Approaching Mixed-Use Design through a Hospitality Lens
By Miguel Campo Vice President & Senior Designer , SB Architects | October 2023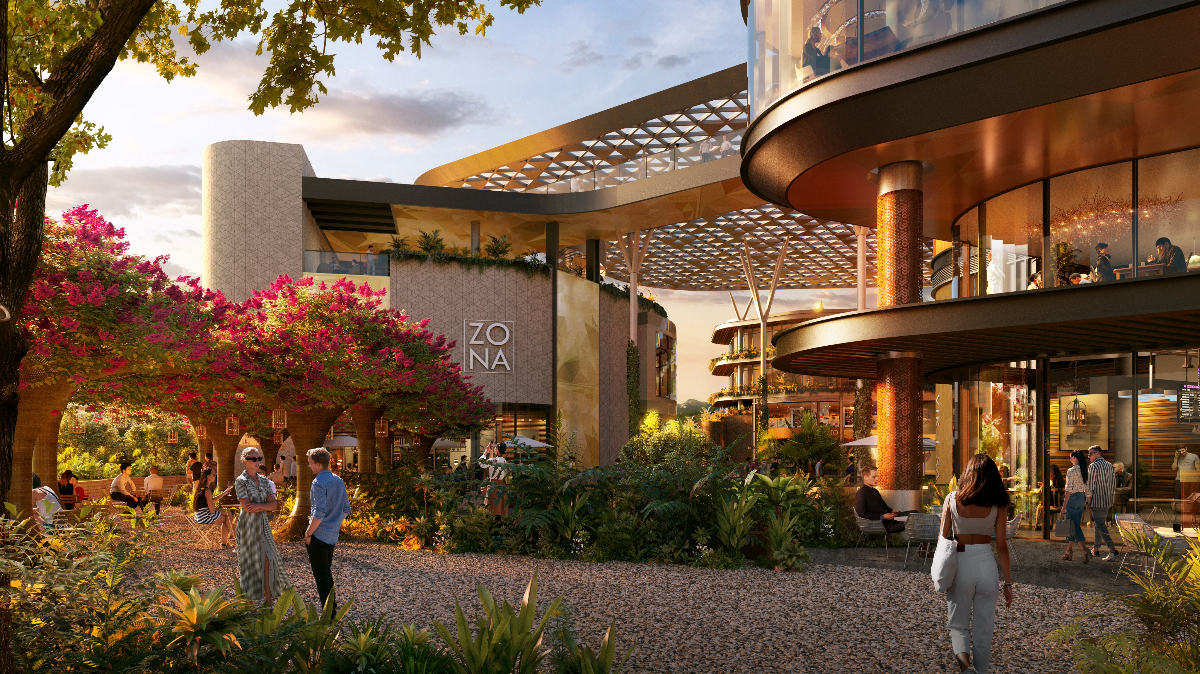 Rio Arts District; Rendering Courtesy of SB Architects
In conversations around the future of brick-and-mortar retail in the United States, claims have been made about the rise of e-commerce (especially mobile e-commerce) bringing about the supposed downfall of the shopping mall. The COVID-19 pandemic significantly disrupted the retail industry as people opted for online ordering from home rather than visiting an enclosed mall, for health and safety reasons and the convenience of one-click ordering. According to World Economic Forum, department store sales in the first quarter of 2020 and those from other "non-essential" retailers declined by 25%, and in the second quarter, the decline was up to 75%.
It's undeniable that consumer behavior has shifted, with more people working, shopping, and even connecting with friends across the globe online from the comfort of home. Yet, while this has implications for brick-and-mortar retailers across the country, the shopping mall isn't dead, it's ripe for transformation.
The Rise of Experiential Retail
Since the internet forever changed our relationship with retail, developers and designers have been inspired to create retail experiences that provide something that an online experience cannot. With smart phones, shoppers can easily research a product, conduct price comparisons, and be influenced to buy something through an advertisement or suggestion by an influencer on social media. However, a feeling, atmosphere, and sensory experience in a physical location can also influence buying decisions, creating opportunities for innovative solutions in the realm of experiential retail.
The award-winning Miami Design District introduced a multifaceted and experiential - as opposed to purely transactional - approach to retail with the integration of art, architecture, and urban design. With growing consumer trends toward experiences, Miami Design District offers something more emotionally engaging and personal than goods and discounts, with cultural institutions, design showrooms, and public art integrated into the development. In collaboration with the developer, Dacra, we created the architectural skeleton for the entirety of an 18-block, 2,699,095 square-foot Miami Design District, addressing building structure, overall identity, and the movement of people through newly created urban spaces as a multifaceted community experience. The pedestrian-oriented urban design transformed a once gritty area into an international luxury shopping destination unprecedented in the city of Miami.