The Unconventional Venue: Expecting the Unexpected is the New Standard
By George Fistrovich Executive Chef, The Ritz Carlton Naples | August 05, 2018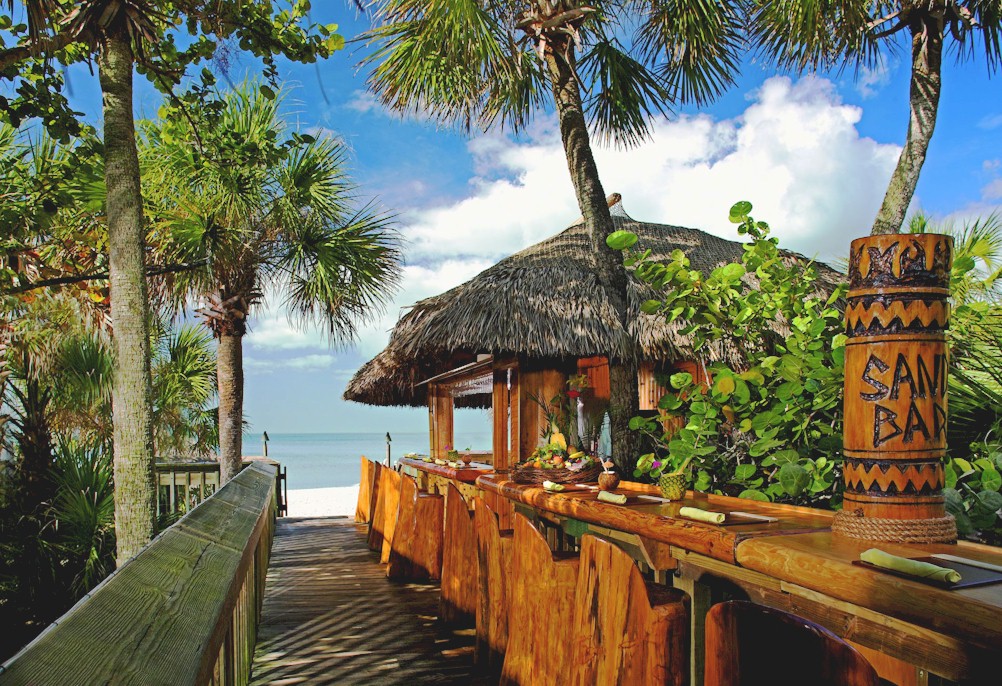 To those of us who view the world through the eyes of food understand the paradigm shift in our profession as new generations of diners continue to evolve. In today's world of social media it is rare that you get a second chance to spark that emotional connection with a guest before they move on to the next. In his unique travels throughout the world, Anthony Bourdain taught us that individuals are seeking something different. Tremendous amounts of money are spent on consultants and experts looking for the newest trends to hopefully outpace the competition. Innovation, concept-driven experiences, and new stimuli are now a minimum expectation.
So, how does one bring lasting inspiration into the new millennium? Creating an original legacy is not a simple feat and planning one is even harder. The days of "If it is not broken, do not fix it" no longer applies. You can become irrelevant in an instant if you are not continually reinventing your image and looking to create that unique experience in an unconventional venue.
In the early 90's I was one of the youngest American Executive Chefs in Asia. Joe Tang, my Chinese banquet chef, brought me to Johor Bahru, Malaysia, where you could get authentic Beggar's Chicken. Beggar's Chicken is a Chinese dish that is cooked in clay. The place he brought me to was not in a resort or even a free standing restaurant, but a house at the end of the street where a family lived. You would call in advance, and they would arrange for you to dine with only a handful of guests. Sitting in plastic chairs and at a plastic table, the father was the chef, the backyard his kitchen, and he only served one dish, his specialty. When ready, he would bring the chicken in a wheel barrel to the table. He would take out a hammer, crack the clay and this unforgettable aroma of Shaoxing wine, yuan ham, star anise, clove and anise would fill the air.
Everyone who dined was intoxicated with the unique flavors. The chicken was accompanied by an array of traditionally braised vegetables and fried rice with so much MSG you would need to drink a few extra beers, just to take off the edge. However, what set this experience apart from all the best foods of Singapore was the distinctiveness of the location and the innovative experience he provided. The wheelbarrow and the brazen hammer maneuver became fundamental to this unconventional venue.
A year later I had the great fortune to be on one of Burt Wolf's shows "A Taste for Travel". He was at that time, one of the first authors and television personalities to bring food and world experiences to our screens. He knew then that the unknown was fascinating and that the journey is just as important as the end result. We visited the wet markets, and were mesmerized by anything exotic, anything that told a story, had a sense of place to showcase the food and culture that was uniquely Singaporean.
The Tekka market is in the heart of Little India and the largest in Singapore. It was a stark contrast to all the new high-rise buildings and luxury shopping malls being built at that time. Despite having all the luxuries of the western world at their fingertips, locals and expats alike remain drawn to the wet markets. The cosmopolitan food-obsessed Singaporean can have any conventional dining experience they want, but a hunger for the past remains. Standing with our paper plates we feel the connection to Singapore surrounded by the soon to be concrete jungle. There we found solace at the hawker stalls, where a single dish is served uniquely and unconventionally.
Please Login to read the full story, or you can Get Free 30-Days Hotel Business Review
The Hotel Business Review articles are free to read on a weekly basis, but you must purchase a subscription to access
our library archives. We have more than 5000 best practice articles on hotel management and operations, so our
knowledge bank is an excellent investment! Subscribe today and access the articles in our archives.