Art + Operations: Experiential Design at its Finest
By Anna Kreyling Interior Designer, Baskervill Hospitality Studio | November 04, 2018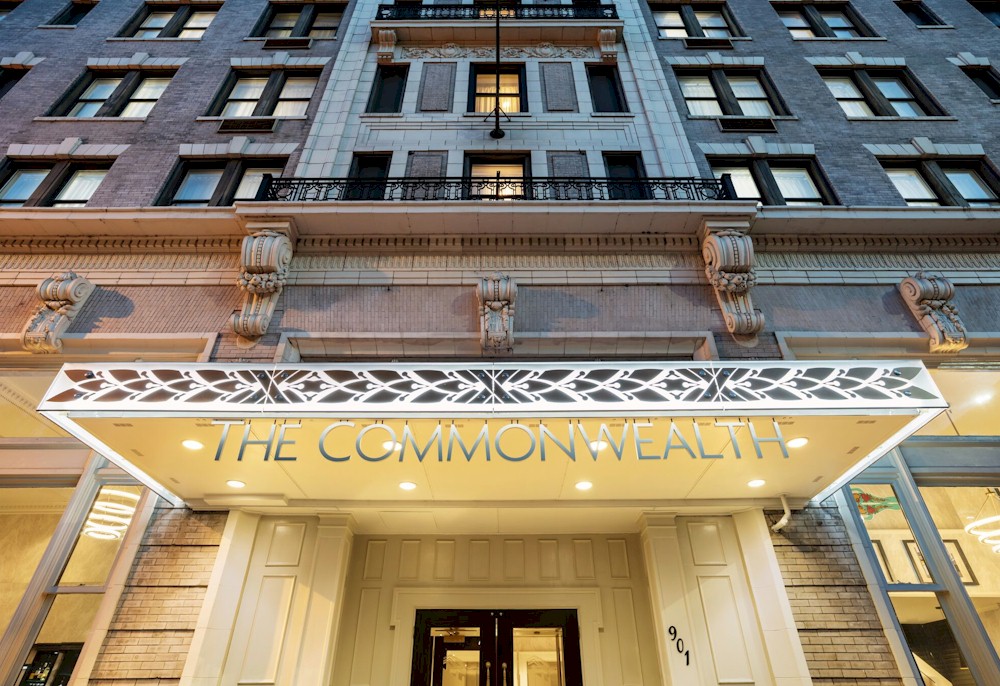 It's a booming and beautiful and challenging time to be in the hospitality industry; new hotels and brands are hitting the scene at a frenetic pace to woo a growing segment of experience-seeking travelers. Deloitte's 2018 Travel and Hospitality Industry Outlook report reveals a significant shift in how people are spending their money. Rather than splurging on cars, clothing, or other common durable goods-consumers are going all-in on recreation, eating out, and travel.
So if this is the moment, how do hoteliers actually seize it? And how can strategic design help properties rise above the sea of competitors vying for guest loyalty (and dollars)?
As an interior designer born and raised in hospitality, I wholeheartedly believe that it's never been more important for hotels to tap into their identity in a holistic way-amping up authenticity and evaluating not only how a property looks but how it delivers a truly one-of-a-kind experience. This takes reframing how you approach the design process, and most importantly, the hotelier's role in it.
Just ask Vice President of SMI Hotel Group Robert Reed. I worked closely with him and the hotel's ownership and management team to reimagine the guest experience of The Commonwealth, a historic boutique property located in Richmond, Virginia. Since the transformative renovation, the property has seen a 15% uptick in occupancy. That's a clear step ahead of the downtown Richmond market's 3.5% increase within the same time period. I'll throw out another impressive stat: combined revenue from The Commonwealth's restaurant and catering is up a whopping 282%.
Those numbers aren't dumb luck; they're a result of a strategic shift in thinking on the part of the SMI Hotel Group team. From the beginning, they understood that the transformation was going to renovate more than a gorgeous property steeped in history. It would also renovate operational programs-sparking new strategies for staff-to-guest connection.
Welcome to the Information Age
With an array of digital apps and the almighty Google at the ready to point us to answers to any random questions we may have, it's no surprise that a growing number of consumers want to know more-about everything. The ins and outs to the foods we eat (packaging, ingredients, sourcing, and more) down to the sustainability of materials used in hotel design, for example. It's safe to say that great design isn't enough to woo consumers. We need to go deeper, offering up products and experiences with substance-features that are more than something pretty to look at but also entice people to think about, explore, and immerse themselves in their surroundings. We have to become storytellers, deliberately picking out unique modes and methods for communicating with guests.
For The Commonwealth specifically, art was our method, and it literally became a connective tissue binding the guests and hotel staff together in a profound way. The property is a visual love letter to Richmond. From animated murals to unique guestroom monikers fashioned after famous local landmarks and people, there are thoughtful and relevant stories around every corner of the historic property, all told through the lens of an eclectic group of artists answering one question: What's Richmond to you? We chose art because Richmond is a city plastered with murals-we're also the third most tattooed city in the United States, if you can believe it. Can you create tattooed doors in a hotel? You bet. We did it.
What truly makes The Commonwealth so captivating are the extra steps Robert, General Manager Christina Norton, and their team took to build upon the initial design. That's why I'm sharing three key takeaways from the comprehensive 18-month renovation, including lessons I learned intermixed with a few pages out of the SMI Hotel Group's playbook.
1. Involve Your Staff in the Design Process
From day one of the project, Robert invited key personnel to take part in charrette and planning sessions. Each person became a critical and passionate voice shaping the overall direction of the design, making it possible to celebrate the hotel's storied history that had been forgotten over the years. Robert's group became so excited and invested in what we were doing that they proactively researched the history of the building, the land, the different owners associated with the hotel, and more-they traced The Commonwealth's story all the way back to the 1840s, when German immigrant Louis Rueger set up a raucous saloon and cafe in Richmond.
The revamped hotel restaurant is fittingly named after Rueger. To pay homage to this tale, I sorted through old black and white images that were previously hung in the guestrooms (many at least 100 years old) to create a unique gallery for the restaurant space. Through their research, the staff was able to create a detailed diagram of the collection with information about each piece for curious guests, which is now located on the backs of menus. Eventually, the team had to create a digital version because so many people asked if they could keep copies of the menus as mementos of their trip!
While our design group was buried in assembling local artists and craftsman to flush out the finer details of what the rest of the hotel would look like, the staff took things one step further.
2. Operationalize the Design Story When Possible
I expected guests to become smitten with the hotel's curated art collection. What I didn't expect? That the staff would too-or that the art would take on a life of its own, becoming an integral part of hotel operations. Being so close to the design process, hotel staff were able to develop relationships with the artists creating custom murals for each floor of the property. They got to experience different artistic styles; some artists banged out their works in a single day with spray paint while others took weeks, pondering every brush stroke.
What started organically-quick conversations between guests and staff about the art pieces and what the staff had picked up about the artists behind each-was eventually formalized into custom training materials for everyone working at The Commonwealth. The assets detail key insights about each artist and their work so that staff are equipped to engage guests in the fun backstories and intricacies of each piece.
Case in point: If someone were to ask about the unique names given to each of the 59 suite-styled guestrooms (all named after notable Richmond figures and landmarks) any staff member is ready to offer up additional details that spark impromptu excursions for the guests. After learning about a piece titled "The Raven," it's not uncommon for folks to venture to the nearby Edgar Allen Poe museum-or, after seeing a painting of bright red Hanover tomatoes (something of a Richmond treat), take in a quick walk around Richmond's bustling farmers' market to taste one for themselves. Even guests who aren't necessarily art-obsessed are pretty intrigued by the uniqueness and diversity of it all. Christina and her staff certainly have a new respect for how curious people-including Richmonders-are about the city and the hotel.
3. Showcase Roots + Tell-Tale Truths
When I say The Commonwealth is a Richmond-centric hotel, I mean it. From the coffee you drink in the morning to the lobby chairs you relax in and the art you admire on the walls-everything has local ties to the city. Each artist and craftsman associated with the project felt like they were part of a larger movement, and it was personal to them. When Robert and Christina identified who the very first guest to stay in the original hotel was, they wanted to honor that person with a suite in their name (and they wanted it located in about the same spot where it would have existed nearly 100 years ago). It prompted some quick reconfigurations on their part to fit the hotel master plan. No one was bothered by the extra work-and we loved the dedication to the story and history of it all.
Playing off Rueger's saloon stint as a major purveyor of moonshine, The Commonwealth even developed a partnership with a local distillery. Out of the 14 signature Belle Isle cocktails on the menu, my favorite is a recreation of a drink Rueger actually sold in the 1860s. How did we learn about the drink? Well, in one of many trips to the Library of Virginia's archives, Robert discovered an ad detailing a moonshine concoction that Rueger dubbed "Mountain Dew." Be brave. Try it.
A Springboard for More
And that's just it-to experience The Commonwealth, you have to visit it in-person and see for yourself how this story is about so much more than design.
It took a renovation of the property for the hotel staff to realize, uncover, and then operationalize a story that was always there for The Commonwealth. Because the SMI Hotel Group team trusted everyone involved to do right by the city, there was a lot of creative freedom to treat the hotel like a blank canvas, so it never felt like work (and is probably why many of our design partners wanted to participate in this homage to the city they love at a discounted rate.)
And that leaves me with two final questions for each of you to ponder: Whether branded or boutique, what's special about your property? What have you put into place that will draw people in for that unique, in-person experience?
HotelExecutive.com retains the copyright to the articles published in the Hotel Business Review. Articles cannot be republished without prior written consent by HotelExecutive.com.