The Future of Sports Gambling in the Hospitality Industry
The Aftermath of Murphy v. National Collegiate Athletic Association
By Elizabeth DeConti Shareholder, GrayRobinson, P.A. | December 30, 2018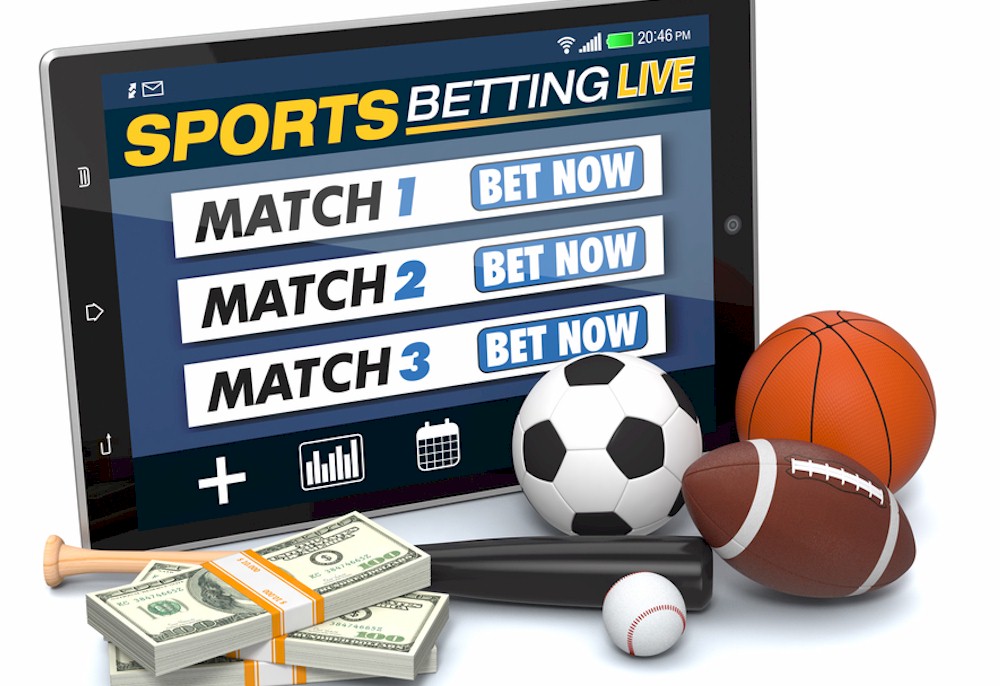 The Nature of Sports Gambling and The Public Policy Debate
Sports gambling by nature is not a lottery or a game of chance; rather, the activity involves the bettor making conscious selection of a team or a play based on a skilled analysis of various pieces of information, including but not limited to team standings/scores, rosters, injury lists, weather, and location of play. One definition is:
"[C]ommercial sports betting means wagering money or anything of value on the outcome of a sporting event, or a portion of a sporting event, for the chance of a monetary gain or an item of value, where the bettor has the opportunity to exercise skill in selecting the wager. This includes, among other activities:
       betting on the winner of a sporting event, such as a college basketball game, or a series of sporting     events, such as a college basketball tournament;
       betting on the difference in points participating teams will earn in an event, such as the 'point spread' in a     professional football game;
       betting on the outcome of a portion of a sporting event, such as a quarter of a basketball game or a down     of a football game."
 State of Colorado Formal Opinion No. 18-02 (Aug. 2, 2018)
 In an environment where sports betting is legal, it is easy to imagine how numerous types of hospitality businesses could see opportunities to draw new customers and increase the spend of existing customers. Any premises with some tie in to sports could create a correlation. Golf clubs, sports bars, hotel lounges, and other businesses could develop programming. Add in the online components on the guests' smartphones, and the possibilities are almost overwhelming. Nevertheless, there are two sides to the argument of whether sports gambling is a societal benefit.
The American Sports Betting (The American Sports Betting Coalition is an arm of the American Gaming Association, which is the leading trade group for the United States casino industry) has developed goals for a legal sports betting market. These goals are: (1) to protect integrity (by creating a national repository for betting data); (2) to destroy the illegal market (by establishing reasonable tax rates, as well as platforms that are attractive to consumers at a reasonable price); (3) to protect consumers (with rules and responsible advertising); and (4) to generate revenue.
Opponents of legalization cite religious conservatism, concerns over the integrity of games and athletes (particularly younger collegiate athletes), as well as concerns about addictive behaviors related to increased access for compulsive gamblers. Traditionally, as in the Murphy case, sports leagues have been against sports gambling, and have suggested that "league fees" be included in any permissive legislation for the purpose of giving the leagues the resources to monitor and protect the integrity of the games.
In spite of these concerns, proponents suggest regulation addressing these issues in a legal landscape would be superior to the current status quo: an illegal market where these problems already exist. For example, they agree that sporting events featuring young, unpaid athletes are susceptible to fraud, and therefore would benefit from a regulatory monitoring system. Further, they argue that regulatory controls such as the country has for other regulated products will encourage responsible gaming as well, such as responsible advertising, a legal gaming age, and limit-setting programs.  Finally, they dismiss any suggestions of league fee requirements as unnecessary for protecting the integrity of sport.  In order to understand how this debate has evolved and where it may end, it is important to review the history of sports gambling legislation in the United States, beginning with the recent Supreme Court decision.
 Legal Landscape: Past, Present and Future
The Murphy Decision 
In a 6-3 decision, the United States Supreme Court struck down the Professional and Amateur Sports Protection Act ("PASPA"), finding that the legislation violated the anticommandeering doctrine of the U.S. Constitution. Murphy v. Nat'l Collegiate Athletic Assn. et al., 2018 WL 2186168 (U.S. May 14, 2018) . The case arose after New Jersey voters approved a state constitutional amendment which would give the state legislature the authority to legalize sports gambling in Atlantic City and at horseracing tracks. The New Jersey legislature subsequently enacted the legislation, and the NCAA sued to enjoin the law on the basis that it violated PASPA.
The case arose after New Jersey voters approved a state constitutional amendment which would give the state legislature the authority to legalize sports gambling in Atlantic City and at horseracing tracks. The New Jersey legislature subsequently enacted the legislation, and the NCAA sued to enjoin the law on the basis that it violated PASPA.
PASPA makes it unlawful for a State or its subdivisions "to sponsor, operate, advertise, promote, license, or authorize by law or compact…a lottery, sweepstakes, or other betting, gambling, or wagering scheme based…on competitive sporting events." 28 U.S.C. § 3702.  The Court analyzed whether the prohibition imposed on the states was consistent with the notion of dual sovereignty embodied in the Constitution. Specifically, the Court considered whether PASPA violated the anticommandeering doctrine, which withholds from Congress the power to issue orders directly to the states.
The anticommandeering doctrine's limit on congressional authority preserves dual sovereignty. Under the doctrine, Congress cannot take over the legislative process of states by compelling the states to enact and enforce a federal regulatory program. Moreover, if a federal interest is strong enough to be legislated by Congress, Congress must enforce it directly rather than make states the agents of enforcement. In Murphy, the Court held that PASPA directly violated the anticommandeering doctrine by prohibiting state authorization of sports gambling. The Court found the statutory scheme in PASPA unconstitutional because the legislation enforces prohibitions against state legislatures instead of individuals. "It is as if federal officers were installed in state legislative chambers and were armed with the authority to stop legislators from voting on any offending proposals. A more direct affront to state sovereignty is not easy to imagine." Murphy at *13.
New Jersey After Murphy
After the Murphy decision, New Jersey promptly legalized wagering on professional and collegiate sports or athletic events at casinos or racetrack locations and imposed gaming taxes on resulting revenues. Under the new law, a casino or racetrack which has applied for and been approved for a sports wagering license may accept in person or on-line bets. The "sports wagering revenue" (equal to the total wagers minus the winnings paid) derived from in person bets is subject to a 8.5% tax, and the sports wagering revenue derived from Internet bets is subject to a 13% tax. N.J. Stat. §5:12A-10 et seq. Notably, the legislation excludes certain events from legal betting, including any collegiate sport taking place in New Jersey or in which any New Jersey collegiate team participates regardless of where the event takes place. See id. At this point the New Jersey legislation is limited to casinos and racetracks, and it is unclear whether in the future the state will extend sports gambling to other types of venues.
Other States with Pending Legislation
Following the swift action in New Jersey, other states are moving toward regulating sports gambling in some fashion. California passed a constitutional amendment which would allow the California legislature to consider sports gambling in the event PASPA was overturned. See California Assembly Constitutional Amendment 18. In the District of Columbia, a bill is pending which would create the Sports Wagering/Lottery Amendment Act of 2018. The Act would establish a five year license for a fee of $50,000.00, as well as safeguards such as annual audits, monitoring systems and mandatory reporting of suspicious bets. See D.C. B22-0944. In Massachusetts, a sports betting bill introduced before the Murphy decision contains provisions which would only be effective upon the repeal of PASPA, and addresses online gaming, fantasy sports, and online sports betting. See Mass. S.B. 2273. In Michigan, legislators introduced the Lawful Internet Gaming Act, which prohibits sports wagering unless allowed by state and federal law. See Mich. H.B. 4926. Subsequently, additional Michigan bills provide for the state gaming board to regulate the conduct of sports betting in the state if approved by public referendum (Mich. H.B. 4060 ), allow casinos to accept wagers on sporting events including college sports (Mich. H.B. 4261 ), and allow licensed lottery/sports agents to take bets on sporting events (Mich. H.B. 4529 ).
The Future
The Supreme Court's decision in Murphy has not opened the floodgates for sports gambling by overturning PASPA; the Court has merely opened the door to a new legal playing field. As stated by the Court, Congress may seek to regulate sports gambling directly (with other legislation directed at individuals, not states), but if it does not, each state may enact its own legislation. The death of PASPA likely will continue to promote dialogue about the appropriateness of sports gambling, along with the introduction of new legislation at the state level addressing the permissibility of betting on amateur, professional and college level sports 
HotelExecutive.com retains the copyright to the articles published in the Hotel Business Review. Articles cannot be republished without prior written consent by HotelExecutive.com.