Connecting With a Younger Traveler Across Social Media
By Brandon Billings Vice President of Social Media & Content Strategy, NJF an MMGY Global Company | February 03, 2019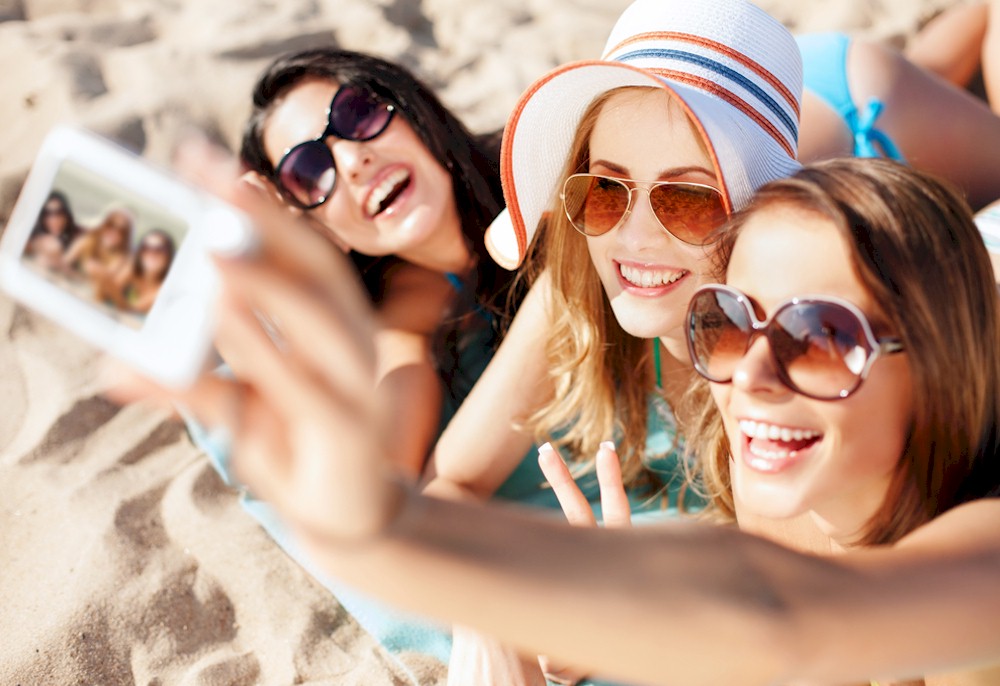 Social media is one of the biggest influencers of travel for Generation Z and Millennials. These highly lucrative audiences are using social to drive inspiration for their next trip as well as to inform where they will book their stay. To capture the attention of this audience – which has a strong distain for traditional advertising – it's becoming ever critical that hotels stand out on social. So, where does a hotel start? To drive success, a hotel must develop social programs and supporting engaging content that will truly connect with these younger audiences.
Below you will find a high-level social guide designed for those just getting started and for hotels that are already active in the space.
Defining the Audience and Crafting The Strategy
To help you better understand how to activate this audience, it's imperative for hotels to leverage research and key insights. This will lay a strong strategic foundation required to achieve success with Millennials and Gen Z.
By the Numbers: Millennial and Gen Z Social Media and Travel Habits.Key stats from recent leading travel studies will help you understand the importance of how this audience views trip planning across social.
Understanding the Audience Mindset
Millennials are defined as those born between 1981 and 1996. Gen Z is made up of those born between 1997 and 2010. Millennials and Gen Z consumers are not motivated or interested in traditional advertising. Millennials and Gen Zers are turned off by messaging that is too promotional and genuine. They are looking for authentic experiences from brands – including hotel partners – that support a more personalized approach to their marketing. Millennials and Gen Zers are following brands across social that inspire as well as entertain them, and those that are developing highly engaging content programs. Millennials and Gen Zers are also following brands that have similar values as them.
Learning from Others' Success
One of the key benefits of social media from a competitive learning standpoint is that you can easily see what your direct competitors – as well as aspirational competitors – are doing to position their properties to drive bookings with younger audiences. This is accomplishable across a mix of free tools and paid tools. A good example of leveraging a free tool is to scan through a competitor's Instagram feed to identify success based on engagements (likes, comments). You can also look at the Instagram accounts of brands such as Airbnb or Lyft to identify what they are doing to reach younger audiences and model it. A new addition to Facebook is the Info and Ads tab located on a brand's profile page. This allows you to view recent social ads and messaging that a competitor is pushing out across Facebook.
Identifying a Paid and Channel Strategy
Travel brands must adopt a paid-first strategy across social – with an emphasis on Facebook and Instagram – to connect with a younger audience. Organic reach has been throttled so much that it's as important to amplify the content through paid as it is in developing original content. Paid also allows for hyperlocal and personalized targeting that is required to reach your younger audience.
Paid targeting should take into consideration behaviors, interests and like-minded brand affinities based on our younger audience target. It's important for hotels to act as a traveler and develop content that a visitor would want to engage with as they explore the property and destination. Instagram should be viewed as a channel to drive inspiration, and visitors should be able to easily see themselves there. While not as widely adopted with Gen Z, Facebook is an opportunity to create both awareness and conversion messaging with Millennials.
It's also important to maintain a timely, relevant presence on other channels such as Snapchat, Twitter and Pinterest. Twitter presents an opportunity to insert the hotel in a natural way into an existing conversation among both Millennials and Gen Z audiences. Hotel brands should leverage Snapchat filters to create shareable moments featuring the hotel that consumers will want to push out to their own followers. Pinterest should be similar to Instagram as a product discovery engine across audiences to drive awareness and consideration of the property and destination.
Right Content. Right Time.
It's important to invest in developing a content strategy and activation plan that the Millennial and Gen Z audiences will naturally want to engage with across social.
Defining a Social Voice
Hotels need to establish a defined brand voice to talk across social to these growth audiences of Millennials and Gen Z travelers. The social voice is definitely different than what you would find in other brand materials. It needs to feel more personable and relatable by the audience, as if talking to a friend. However, it's important that hotels don't go too far in this area. They need to be careful not to use modern slang that will appear as if the brand is trying too hard and thereby turning away the consumer.
Creating Personalized Experiences
Millennials and Gen Zers have grown up with personalized experiences across touchpoints. Social platforms now have deep learning in place to serve content based on a user's passions, browsing habits and evolving interests. Hotels have to be thinking across paid social how to create personalized experiences based on consumers' interests and actions. Hotels should be creating campaign variations that reflect the audiences they are targeting across social.
Investing in Social-Only Videos
Hotels have to be investing in social-only videos. Millennials and Gen Zers are not going to watch a traditional 30- or 60-second broadcast spot that has been repurposed for social. Hotels should be creating social-only videos that tell a story and are built uniquely for each platform that encourage engagement from the user. Social videos do not have to be huge productions and can likely be handled by a one- to three-person team. Some examples of social-only video opportunities include behind-the-scenes, tutorials and how-tos, live videos, product or experience highlights, giveaways/contests/deals, announcements/reveals, and FOMO events. Some table stakes to remember as you develop a video strategy: Videos should be short (:05–:15); they don't require sound; they should include captions and/or graphics; and they should tell a story designed to drive engagement with the audience.
Activating User-Generated Content
Hotels need to embrace user-generated content and have a strategy for re-sharing guest photos across the hotel's social channels. Hotels should actively encourage Millennials and Gen Zers to tag the hotel in their photos. This is an audience that is driven by being recognized by brands on social. It's also content that will have some of the highest engagement rates.
Creating Instagrammable Moments
To build on UGC and its importance, Millennial and Gen Z travelers are choosing destinations based on the shareability of content. Hotels have to capitalize on programs designed to drive shareability of the property while guests are on site. These Instagrammable moments are likely already happening at your property. An easy way to identify key areas within the hotel is to go through your hotel's Instagram feed and view photos tagged by visitors.
Implementing an Instagram-only scavenger hunt is an easy way to get visitors to take photos at designated points throughout the property. Hotels can also implement an ongoing "surprise and delight" promotion to reward guests for participating in these programs. Rewards can be as simple as a drink or food voucher at a restaurant, bar or pool on the property. Hotels should also work with their local tourism authority or attraction association to create similar cross-branded opportunities, encouraging people to take photos at the hotel as part of a larger citywide Instagram effort.
Partnering Up
One of the easiest ways to develop content for this younger audience is to align with relevant brands or influencers. Influencers are viewed as a trusted source by Millennials and Gen Zers. Another area hotels should explore is branded-content partnerships with native-content publishers such as BuzzFeed, Mashable and Thrillist to develop content initiatives that are unique to the hotels and drive relevancy with the target younger audience.
Maintaining a Test-and-Learn Approach
Hotels need to be open to test new advancements across social. Augmented reality (AR) is one example of a growing area that could have huge opportunities for hotels with Millennials and Gen Zers. Facebook, Snapchat and Instagram are leading the way in the AR space. Hotels could build an AR opportunity on the property for consumers to engage or create an AR environment to bring the hotel experience to the consumer. Regardless of whether it's AR or something else, hotels need to be open to testing new experiences across social to inspire travel to their property.
A Few Additional Thoughts
Included below are a few other considerations to help you develop a social media action plan for your property.
Measure. Measure. Measure.
Social is one of the most measurable activations across all consumer touchpoints. It's important to have a robust measurement strategy in place to be able to assign a true ROI to your social efforts. Hotels should build a measurement plan that tracks throughout the funnel from awareness and consideration through conversion.
Updating Your Privacy Language
Due to new privacy standards across social and digital channels, hotels need to have a well-written privacy policy to ensure all usage and sharing rights are clearly identified on the hotel's website as well as noted across social channels where available. With GDPR and new rules soon to be implemented in California, hotels have to put checks into place to align with these new privacy practices. This applies to all consumers, not just Millennials and Gen Zers.
Tools We Use
There are a number of paid and free tools available across social media to help make informed strategic decisions as well as build social content efficiently at scale. We have highlighted several of our favorite tools below.
Social Listening: NetBase, Sprinklr
Social Publishing and Reporting: Native Platforms, Simply Measured, Sprout Social, Falcon IO
Consumer Insights: Facebook Audience Insights, eMarketer
Content Marketing: BuzzSumo
Paid Management: Native Platforms, Smartly
Influencers: Globetrotter Network
HotelExecutive.com retains the copyright to the articles published in the Hotel Business Review. Articles cannot be republished without prior written consent by HotelExecutive.com.