Tap Into Holistic Wellness To Embrace A Sustainable Mission
By Ann Brown Founder, Saltability | April 28, 2019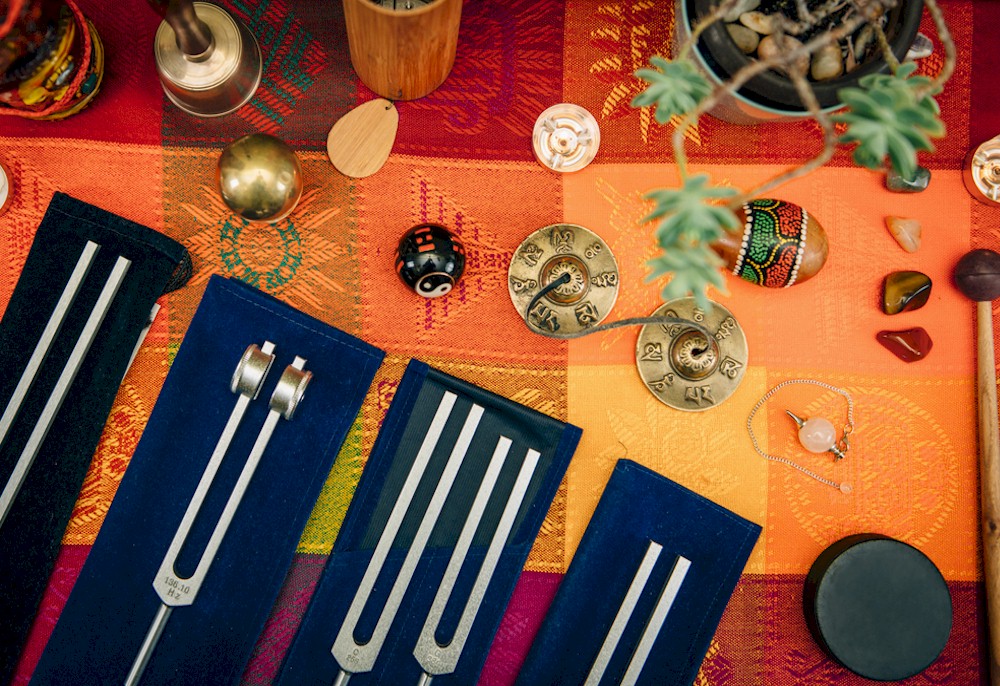 The spa industry has long championed a holistic view of wellness. For today's spa owners and directors, that means more than just incorporating wellness into the services they provide - it means shaping their organization's mission around a global perspective, one that promises to simultaneously promote health and well-being at the client, corporation, community and even environmental levels.
Because of this dedication to holistic wellness, resort spas are often catalysts for sustainability efforts that influence the entire property. It isn't an overnight process, and many of the best-known spas have spent years - even decades - honing their mission and efforts. Fortunately, we have the benefit of learning from their examples, as well as leaning into the research of other industry experts.
Read on to learn more about the valuable eco-friendly initiatives and philosophies that can and have emerged at hotels and resorts that have embraced a holistic approach to wellness. As an industry, we share an important social responsibility to protect the clients we serve and the environment in which we live, and by building on practices many properties are likely already implementing on a small scale, we can affect big and positive change.
When It Comes To Wellness, Your Spa Is Your First Resource
Odds are that if your hotel or resort features a spa, then wellness is already top of mind. Because wellness is central to most spas' missions, they're great places to start when trying to lessen your property's overall environmental footprint and promote greater well-being. Take stock of what your spa is already doing - and what they're doing well:
Selecting Products
Talk to your spa director about what products he or she brings into the spa environment every day. This not only includes the products that are used on clients (oils, salts, body scrubs and moisturizers, for example) but also the products that are used for the daily operation of the spa itself (think about cleaning products, candles, etc.). What is the thought process that goes into selecting those products? What brands or resources does your spa director rely on for the best-quality products? Take note, and consider how this might influence other aspects of your property. For example, your spa director likely has helpful suggestions for courtesy products (shampoo, conditioner, soap, etc.) to provide your guests that are both quality items and environmentally sound.
Evaluating Impact
As with any aspect of the hotel and resort environment, a lot of meticulous planning goes into selecting which services to add to the spa menu, and the best spa directors are experts at determining which trends are worth incorporating into their spas. Part of that evaluation involves a careful look at the sustainability of the trend, and the same should be true for the property as a whole. For every new product or service that enters your property, be sure to ask: Where does it comes from? How is it made? Is it responsibly sourced? This is about more than just reading a label that says "organic" or "pure." Do your research.
When I started my company, finding Himalayan salt that was sourced in a socially and environmentally responsible way was essential to our mission, and it's a promise we find that our clients greatly appreciate. Your spa likely has established relationships with numerous eco-friendly resources. Draw on those. And always do your research.
Environmental Footprint
Because spas keep holistic wellness as a top priority, their eco-friendly practices expand beyond products and services to include general practices and philosophies as well. Ask your spa director how they increase operating efficiencies, and they'll likely have a long list of ideas that stem from their dedication to environmental responsibility. Implementing timers on lights to correspond with operating hours can result in both energy savings and cost savings.
Simple changes such as turning off computers that aren't in use, unplugging chargers from outlets (many still draw electricity even when they're not plugged into a computer if they are still plugged into an electrical source) and regulating temperatures during the hours when spaces aren't in use can bode well for your overall environmental footprint. Take advantage of smart technology that will help you regulate temperatures and lights from one central device or location.
Learn From the Experts
You don't have to look far to find examples of well-known properties that are doing great things to promote holistic wellness and eco-friendly practices at their hotels and resorts as a whole. The Biltmore Hotel in Miami has expanded its sustainability mission beyond the spa environment to include the entire property. In fact, a Sustainability Advisory Board helps guide decisions in terms of their environmental impact.
In addition to eco-friendly products and day-to-day sustainability practices, the Biltmore Hotel uses a fleet of electrical vehicles with charging stations on the property to lessen their eco-footprint, along with heightened recycling efforts, special Earth Week events and more. It's a long-range approach and a great example of a corporation's dedication to environmental responsibility.
Sandals and Beaches Resorts is also well known for its eco-friendly practices. The company participates in the EarthCheck benchmarking and certification program, which means they are committed to protecting the environments in which their resorts are built through various conservation efforts, including recycling, water conservation, energy management, waste management, control of hazardous substances and social and cultural development. In addition, as of Nov. 1, 2018, Sandals committed to eliminating single-use plastic straws and stirrers from all resorts, and as of Feb. 1, 2019, Styrofoam is no longer used on any Sandals property.
Unsurprisingly, the Sandals Resorts spas continue to look for and embrace eco-friendly practices as well. Saltability recently partnered with Sandals Resorts International to provide its Red Lane Spa therapists with industry-leading Himalayan salt stone massage training, recognized industry-wide for its positive environmental impact and innovation. This training and practice, which will be implemented at all 19 Sandals and Beaches Resorts' Red Lane Spas, will strengthen the skills of the massage therapist team and further support the company's eco-friendly mission.
Embracing Eco-Tourism
Eco-tourism - in which travelers choose to visit locations where they can directly benefit the local people and environment by supporting conservation of that area and protecting the region's culture and economic development - has gained impressive momentum in recent years, and many luxury hotels and resorts are taking note. In Belize, the Chaa Creek eco-lodge, which began as a handful of villas for backpackers exploring the region, is now a five-star resort. The spa at Chaa Creek uses local Mayan oils and herbs for various treatments (locally and sustainably sourced), and that sustainable, environmentally responsible mission extends to hotel-sponsored activities as well.
Stateside, the Papoose Creek Lodge in the Madison River Valley of Montana offers modern amenities (a five-star menu, for example) while allowing guests to explore the natural, peaceful surroundings. Of course, you don't have to be located in a serene or exotic location to tap into these eco-driven ideas. Rather, it's all about looking at your surrounding environment and considering how your guests might make a positive impact during their stay.
Guests want to feel good about the choices they make while they're visiting, whether their impact is direct or indirect. Show them how you create positive change in your environment by the practices you follow and the products you use, and you're showing how choosing your property helps them make a positive impact as well.
An Intentional Approach
In the end, when reshaping your property's focus on environmental responsibility and introducing eco-friendly practices, it's all about intentionality. This is something the spa industry thrives at - intentionality is central to our mission of holistic wellness. But as holistic wellness expands from a hotel or resort's spa to the property at large, it creates a domino effect of sustainability. Everything we do in our industry is a choice - what we purchase, what we offer, how we operate - and being intentional about those choices is the real key to corporate responsibility.
That intentional focus is what led me to Himalayan salt, and it's what keeps our company developing products that tap into all the benefits Himalayan salt has to offer. With Himalayan salt, we're able to do more with less - more benefits with each treatment, less waste and less environmental impact - and we consider it our responsibility to keep exploring the possibilities. That said, in my experience, intentionality means more that the choices we make for our day-to-day business practices. It also means intentionally choosing how we give back.
At Saltability, for instance, we form partnerships with organizations whose dedication to social and environmental responsibility align with ours (the Citizens Foundation and the Hunar Foundation, both of which we support, do wonderful work in the region of Pakistan where we source our Himalayan salt). When you look for ways to create positive change both within your own walls and outside of them, that's when you'll begin to make your biggest impact.
As we all continue our quest toward greater environmental responsibility - in practice, product and approach - let us be intentional with the choices we make, with the organizations we partner with and with the footprint we leave.
HotelExecutive retains the copyright to the articles published in the Hotel Business Review. Articles cannot be republished without prior written consent by HotelExecutive.