Epigenetics in the Hotel Spa
By Kristi Dickinson Director of Spa & Wellness, Rancho Valencia Resort & Spa | June 30, 2019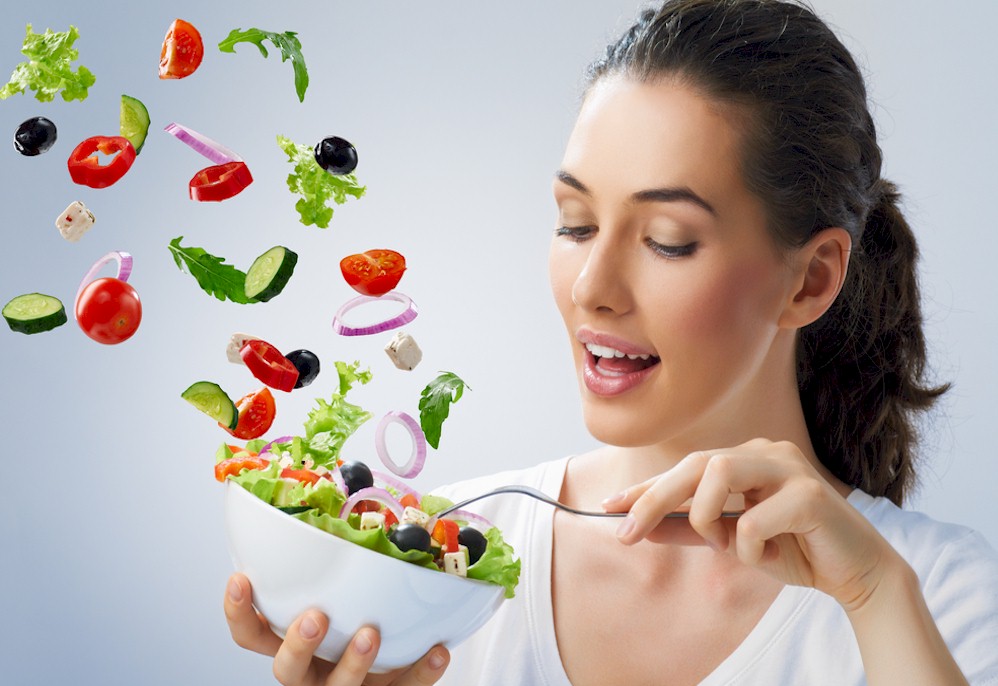 Many of us in the hotel industry consider ourselves lifestyle experts. After all, we know the best food, wine, design and destinations. However, numerous colleagues have shared that they feel unsure when it comes to the recent wellness boom and our role as an industry in offering the "best of" regarding this aspect of lifestyle to our guests as well.
Healthy, thriving people live longer and travel more than sick people. That's a fact. If hotels make smart investments in their wellness program, they will develop a lifelong relationship with their guests, in addition to a lifelong revenue stream. In this article, I highlight a few areas to consider and the keys to successful implementation.
Defining Epigenetics
Epigenetics means "above of" or "on top of" the gene. It is the science of everything in the environment that impacts the gene. It was previously thought that genes were fixed for life. However, sequencing of the human genome has taught us that many genes change in response to how we care for ourselves. Scientists are increasingly convinced that most diseases - potentially up to 95% - are preventable through making healthy choices and possessing a positive outlook.
The physical and psychosocial environments in which we operate determine whether the gene will be expressed or suppressed. Integrative Medicine Pioneer, Dr. Kenneth Pelletier, states that "you will always be the same person genetically but your lifestyle decisions impact how you show up epigenetically". He feels this is a very optimistic approach to health and wellness as it gives us some control over our destiny. I must agree, and this presents very exciting opportunities for hotels and wellness resorts.
Many of the factors of epigenetics are tried and true, and we have many years of science to support their efficacy. For example, there are well-documented studies on the impact of exercise and nutrition on disease prevention and longevity. Some disciplines are relatively new and gaining momentum, such as stress management and the importance of sleep. And finally, we are just starting to understand the revolutionary areas, such as how community, sense of purpose and attitude impact our health.
As hospitality operators, our guests look to us for the latest in everything lifestyle. The wellness tourism statistics show that guests are making choices based on locations where they can maintain and expand upon their home wellness routine rather than trips based purely on indulgence, as in years past. We have a responsibility to respond to this demand and modernize our offerings.
Incorporating Wellness into Guestrooms
Wellness will not be exclusive to the spa. Guests will start to expect these aspects to be woven through guestrooms and public spaces. Guestrooms should be designed to be visually calming, free from clutter and technology, and incorporate natural, non-toxic building materials. Use of natural light is ideal for optimal sleep to minimize disruption to circadian rhythms. Housekeeping should use non-toxic, biodegradable cleaning products. Advanced air and water filtration systems are also highly suggested. The WELL Building Standard offers fantastic guidelines in these areas.
Beyond the basics, more ideas include mini bars stocked with healthy foods, hydrotherapy circuits, meditation nooks, private essential oil infused steam showers, standing desks, an inspirational book library, and elements of nature such as plants or water features.
Public spaces designed around community and connection are also growing in popularity. Social house restaurant concepts that encourage chance encounters and connecting with other humans are popping up in hotels in direct response to the loneliness epidemic causes by social media and technology.
Epigenetic-Themed Wellness Offerings
The factors which influence the epigenome are:
Movement & Fitness
Attitude & Perspective
Nutrition & Toxicity
Sleep & Respite
Relationships & Connection
Stress & Balance
It is possible for hotels to offer an experience to guests which considers all these factors. A relatively small investment can translate to higher ADR, extended stays and more repeat business. Group business is also trending towards hotels with comprehensive wellness offerings.
1. Movement & Fitness
Why: The traditional benefits of exercise are well documented. Fitness is essential for positive gene expression and impacts multiple factors of epigenetics. Movement creates additional blood flow to the brain which allows for greater mental clarity. With greater mental clarity we make better diet choices. With better nutrition we sleep better. When we are more rested, we can focus on our loved ones and connect more deeply. When we feel connected and supported, are rested, well nourished, have a positive outlook, and move our bodies daily, stress is much easier to manage.
How: Beyond the typical gym, personal training or fitness classes, you can partner with local gyms and studios for group runs and bootcamps or install multi-functional, low footprint equipment such as the Kinesis or on-demand/live-streaming products such as Peloton in guestrooms.
2. Attitude & Perspective
Why: Wellbeing depends upon happiness. Positivity can alter brain activity and chemistry and create a better response to life challenges. Building resiliency is key to thriving in our modern society.
How: Offer inspirational workshops to provide guests with tools such as gratitude, journaling, meditation, mindfulness, even volunteering opportunities.
3. Nutrition & Toxicity
Why: The biochemistry in the body will impact the manifestation of the genes so proper nutrition is about so much more than weight control.
How: Culinary can shine with custom menus, cooking classes, and juice cleanse programs. Partner with local nutritionists for guests needing more guidance. The Spa's expertise in detoxification should also be highlighted with featured therapies such as Manual Lymph Drainage, Dry Body Brushing, Contrast Hydrotherapy and Transdermal Nutrition.
4. Sleep & Respite
Why: Sleep plays a critical role in immune function, metabolism, memory, learning, and other vital functions.
How: Bath butlers and turn down service featuring chamomile tea and lavender essential oil diffusers are low-tech inclusions. Environmental control systems such as Darwin can also help set the tone for restful sleep by beginning to dim lighting as the sun sets to encourage restful sleep in tune with our natural circadian rhythms.
5. Relationship & Connection
Why: Relationships insulate us from stress and make us more resilient. Community is closely correlated with longevity, as we have learned from studying Blue Zones where we find the longest living populations.
How: Encourage guests to unplug from electronics and make the most of the time they have taken to rejuvenate. Offer experiences to encourage romance or activities for the family. In the right market, club membership is also something to consider. Both health and social club offerings are advisable.
6. Stress & Balance
Why: The stress hormone, cortisol, lowers immune function and bone density, causes weight gain, increases blood pressure and creates inflammation. Disease thrives in inflammatory environments.
How: Offer education in stress management techniques such as yoga and meditation, and grounding activities such as crafting, music, and time in nature.
The Keys to Success
The education of your team is critical. It is very common for massage schools to train on basic anatomy and physiology, with product vendors providing the continuing education once a therapist is licensed and employed. This is very dangerous, as their intention is to sell as many skin and bodycare products as possible, and not the optimal wellbeing for your clients. These companies often know very little about physiology.
Investing in wellness therapy education for your therapists is the best way to attract and retain clients. Guests are becoming very savvy, and wellness therapists must have a firm grasp of science if we are to be a true alternative to the failing healthcare system. Consumers will look for third-party quality verification such as the Advanced Spa Therapy Certification Council (ASTECC) to ensure their unique needs can be addressed with science-based therapies applied by master therapists. Guests want clinical results and a "thinking therapist" free from forced protocols.
The leadership of the spa and the spa reservations team must also understand indications, contraindications, and expected outcomes in order to gain the trust of the guest and artfully guide them to the proper program. ASTECC can also assist with educating the front of the house team in this manner.
Finally, homecare and follow-up are very important. It takes 10-12 weeks to see epigenetic change. Most guests will not have the good fortune of this length of time to spend with you. Materials to support a homecare program should be included with each therapy. If guests need accountability partners, video call follow-up may be offered. Repeat business and brand loyalty can also be developed via media such as podcasts and blogs featuring expert advice from your wellness team.
With the recent wellness industry boom, many spas have rebranded as wellness facilities with very little, if any, change in their programming. This is confusing consumers and a short-sighted strategy. It is essential to have quality and integrity in your offerings. Ensure your unique sales proposition is clear and that your guest understands what you are presenting vs. other properties.
Massive opportunities exist when a wellness program is properly designed, executed and marketed to your clientele. A lifestyle approach is a holistic viewpoint which is well received by guests. As Dr. Kenneth Pelletier states that "your genes push you in a certain direction, but lifestyle decisions push you further in the right (or wrong) direction." What an honor it is to guide our wonderful guests down a path of vitality and longevity.
HotelExecutive retains the copyright to the articles published in the Hotel Business Review. Articles cannot be republished without prior written consent by HotelExecutive.