Images: A New Generation of Dynamic Visual Content
By Allison Handy Senior Vice President, Sales & Marketing, Prism Hotels & Resorts | June 09, 2019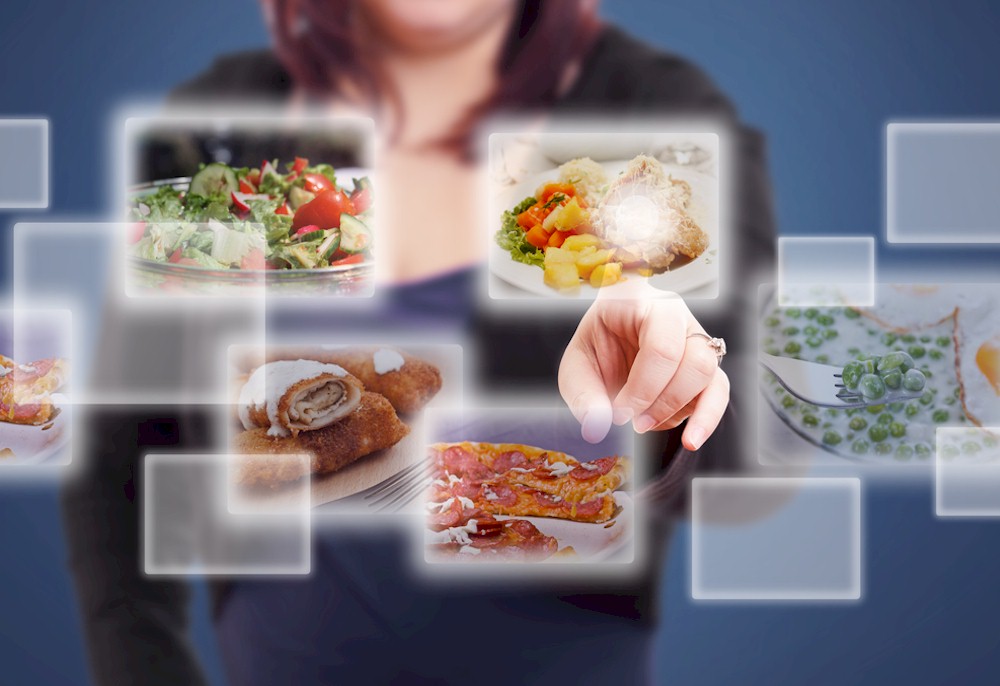 You don't have to be a hospitality professional to be familiar with the kind of photographs that have typically been found on hotel websites and promotional materials. You know the type: the cold guest room shots, the sterile images of the lobby or restaurant area. Those uninspired images are quickly becoming a thing of the past, however.
Given the emphasis on activities, experiences, and memory-making moments in many of today's most successful hotel properties, it should not be surprising to hear that the industry is in the midst of a profound shift in the kinds of visual content it produces, distributes and leverages. It's an evolution that can perhaps best be described as going from property photography to lifestyle photography. Sure, we can show a photo of the bar, but if we make that an image of people at the bar-laughing and enjoying interesting drinks and snacks in a convivial social atmosphere-it gives a sense of utilization and experience that was previously missing.
The reality is that the reason this philosophical photographic shift has lagged somewhat behind the actual experiential evolution of the hotels themselves is twofold. First and most importantly, many brands have specifically prevented hotels from using lifestyle photography because it "dates" the images and is cumbersome to enforce a standard on-brand look and feel with hotels in control of their own photography. And secondly, the expense to produce top quality lifestyle images could be cost preventative for some. Today, however, images are pushed out fresh every day-even every hour-through user generated content (UGC). And concerns about obsolescence are, well, obsolete.
UGC is only one piece of the puzzle. There is a vast and growing universe of compelling alternatives to the standard cold guest room photos of the past. The lifestyle photography mentioned above is enormously important, and hotels are also using event photography, video (including drone video) to create and share more engaging and relatable content that will resonate with viewers and ultimately lead to more conversions.
Understanding how and why the visual content that hotels are using to market themselves is changing gives us some interesting insights into how the larger industry is evolving-and what the next generation of hotels could look and feel like.
Selling Experiences
As the visual language of the hotel business has shifted, empty rooms are being replaced with moments capturing happy guests relaxing or enjoying an outstanding meal. Pictures of empty patios and pool decks now look like action-packed freeze frames from luxurious meals and memorable parties. While design and decor are no less important than before, the visual emphasis has shifted. What's taking place between and around the walls of a hotel is recognized as both more relevant and more compelling to guests who are now looking not just for where they can stay, but what they can do.
Embracing a visual language that is heavy on experience and activity and light on staged sterility packs a powerful emotional punch. People viewing those images cease to see them as objects or pieces of art to be admired or analyzed from a distance. Instead, they are drawn in and picture themselves as part of the story they see unfolding in front of them. It's difficult not to imagine yourself as part of the action and animation of a cozy fireside scene on a winter night, smiling with friends across a candlelit dinner table, or dangling your feet in the water while you watch your kids cool off on a tranquil summer afternoon.
To understand how important experiential imagery is to so many of today's leading hotel properties, it is important to recognize just how pivotal unique identities and experiences are to the way great hotels now define and market themselves. Consider the El Conquistador Tucson in Tucson, Arizona. This is a property that has garnered industry-wide recognition for its experiential nature. The El Conquistador markets itself as "a resort oasis in the desert southwest" and has successfully capitalized on its Uniquely Southwest positioning. Its ability to do so rests largely on how successfully it can capture the essence of its surroundings-and translate those characteristics into operational and experiential realities.
The main page on the hotel website presents the property as part of a sweeping southwestern panorama, with language that includes the following passage prominently overlaid atop the image:
"When you think of the Southwest, windswept mountains, wildflowers, fiery-red sunsets and a deep-rooted desert culture spring to mind and nowhere is this soul-stirring tableau captured more spectacularly than at the El Conquistador Tucson. Let us surprise you with the pristine beauty of the Sonoran Desert, introduce you to indigenous cultures, and inspire you with authentic flavors, experiences and unforgettable moments."
That evocative language is backed by a specific and comprehensive 10-pillar platform that defines and explores the hotel's connections to the desert southwest. It is a platform including things like:     
Food & Beverage-finding ways to grow and use traditional ingredients in new and interesting ways, with manifestations that include generationally influenced cuisine
Embracing the Outdoors

-capitalizing on the extraordinary climate and abundant sunshine with unique regional rituals and traditions that celebrate natural splendor.

Cultural & Historical Celebration

s-identifying ways to infuse stories and legends into the resort experience, such as an Old West-inspired outdoor venue named

The Last Territory

 

The Arts-

celebrating and showcasing local art, such as in a monthly tribute and exhibition from local artists
Now imagine trying to convey the color and animation and unique regional nature of those experiential elements without dynamic and compelling lifestyle photography. In the case of the El Conquistador, the need for adequate images was so compelling, that a separate "vanity" site was created to complement the branded hotel website.
It is properties like this that celebrate and embrace their environment-and make a memorable and enduring sense of place a central part of the hospitality value equation-that can most benefit from and are most reliant on extraordinary and engaging visual content. If prospective guests can't see it or, more accurately, see themselves in it, they are not going to be able to connect with the underlying messaging.
So, when the El Conquistador invites its guests to "escape and experience the colors, textures, and singular details of our uniquely Southwest resort," potential guests can literally see those colors, visualize those singular details, and experience clear and compelling examples of how that environment would inform and enliven the kinds of activities they themselves might be able to enjoy during their stay.
In other words, great visual content doesn't just make a suggestion-it makes an implicit promise of experiences to come.
Campaigns and Conversions
It's ironic that one of the industry's outdated concerns about lifestyle imagery-the potential for those images to become dated-is now a marketing asset to the industry for exactly the opposite reason: it gives hotel owners and operators the perfect vehicle to present the latest and greatest updates, programming, activities and activation. That flexibility, and the ability to update images regularly (as well as see new additions and initiatives reflected in UGC, sometimes in what is virtually real time) makes this new generation of marketing content ideally suited to drive or support seasonal or rotating experiential and promotional campaigns.
At a time when the most successful properties are actively embracing marketing plans that are mostly or entirely based on experiential elements, lively and evocative images and video are increasingly central to that mission.
Because, while it is not particularly difficult for a hotel to echo its surroundings, it is a very different story to create new and interesting ways to celebrate and build upon the history and traditions of the region and the environment. Hotels that can do so successfully would be doing themselves a disservice if they didn't have the visual storytelling tools at their disposal that are required to translate that hard work into conversions.
Obstacles and Opportunities
It isn't all sunsets and parties, however. A look into the way hotel photography specifically-and visual content more broadly-is shifting would be incomplete without understanding some of the challenges that come with this brave new world of content.
For example, while hotels can leverage and signal boost specific pieces of UGC, there is a downside to the spectacular rise of social platforms and review sites that allow users to post personal images: loss of control.
Ultimately, however, this is a small trade-off. It's in many ways similar to the double-edged sword aspect of all user reviews: the potential for great publicity and impactful branding powered by positive reviews and word of mouth, leavened by the very real possibility of an isolated negative experience getting more attention because of platforms that allow them to be shared more broadly.
Ironically enough, one of the biggest obstacles is the brands themselves. Brand parameters regarding lifestyle photography can vary significantly. While some brands recognize the power and potential of lifestyle images and actively encourage them, that's certainly not the case across the board. Some brands have a specific list of required photo elements, and/or may encourage lifestyle images in peripheral marketing materials while limiting or excluding them from the website. Others may specify that people not be included in certain key shots, but permit great visual freedom and lifestyle images in photos that are not on the required shot list. And while there is clearly positive momentum toward embracing lifestyle photography, the reality is that there are still relatively few major brands that actively encourage lifestyle shots. And, in cases where lifestyle photography is only optional, operators may find it a tough sell to ask owners for more money to go beyond the brand requirement.
Vision for the Future
If hotel owners and operators are smart and strategic about both the positive and the negative UGC images that get posted online, they will be able to effectively leverage the former and minimize the latter. They can also learn from unflattering images: using them as an opportunity to recognize what went wrong, to understand why guests saw things the way they did, and why they felt compelled to record those moments to share with others. In other words, hotel professionals who will thrive in this new media landscape are likely going to be those who see the proliferation and diversification of images as an opportunity rather than an obstacle. It's also true that producing great content requires much more of ongoing investment-in both time and resources-but that investment will deliver dramatic returns if hotel owners and operators commit themselves to the creation of compelling content.
As this experiential revolution and corresponding visual paradigm shift continues to ripple across the hospitality industry, it will be fascinating to watch as successful hotels and hoteliers adapt their content creation to pique the interest and match the expanding expectations of today's traveler.
HotelExecutive retains the copyright to the articles published in the Hotel Business Review. Articles cannot be republished without prior written consent by HotelExecutive.