ROI-Driven Revenue Management Requires New Tools, Perspectives and Priorities
By Doll Rice Vice President of Revenue Optimization, Prism Hotels & Resorts | October 27, 2019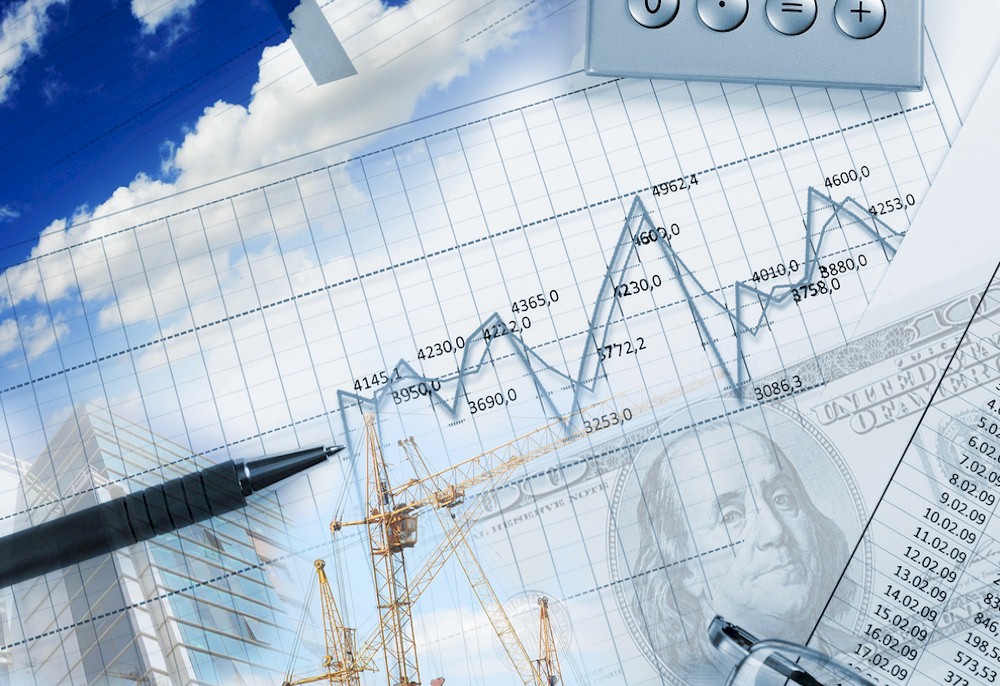 In the hotel business, there are few topics hotter than revenue management. Maybe that shouldn't come as a surprise given the range of new tools and technologies that have gone from new innovation to standard practice in just a few short years. With powerful and sophisticated new tools comes new techniques, new possibilities, and new ways of looking at old challenges. We are living at time when longstanding assumptions are being challenged, new ideas are being embraced, and there has even been a fundamental shift with regard to the underlying priorities that revenue management professionals are focusing on when they design strategies and deploy tactics.
One of the biggest and most noteworthy shifts has been a growing tendency to zero in on profit and ROI instead of revenue when identifying and evaluating key performance indicators (KPIs). The implications of this relatively recent shift to prioritizing profit has led to a series of changes-some subtle, some less so-in the way revenue management professionals go about their business. We've seen a renewed emphasis on direct bookings, the advent and proliferation on new automated technologies, and a range of strategies and tactics designed to understand and improve cost of acquisition and maximize ROI.
While the specific strategies, tools and daily details vary from one hotel to the next, appreciating what revenue management can and should look like in an ROI-driven context begins with understanding why this shift is happening now. And, while this might come as a surprise to some in this traditionally technical and numbers-driven specialty, it also requires going beyond the financial nuts and bolts to focus on your company culture, mindset, people and perspective.
In other words, positioning your people and your properties for success in an increasingly bottom-line-driven industry actually demands looking beyond the bottom line.
Shifting Ownership Perspective
The growing industry-wide emphasis on profit and ROI did not happen in a vacuum. To some extent, it is the natural outcome of an industry where hotel owners are increasingly approaching hotel ownership from a real-estate business perspective instead of a hospitality mindset. Rising numbers of owners have an appetite for growth, an understanding of profit and potential, and a general attitude that good simply isn't good enough. Expectations are rising. Clients are savvier. Owners have more of an asset-driven background, and, consequently, the hotel business is perhaps more competitive today than it has been at any other time in recent history. In that context, the pivot from top-line numbers to bottom-line revenue management and a profit- and ROI-driven approach makes a lot of sense.
Technology and Dependence
Technology is an important and unavoidable part of the ROI story. The extent to which artificial intelligence (AI) tools and technologies have gone from a science-fiction fantasy to everyday reality is truly remarkable. In a relatively short space of time (no more than a few years) sophisticated and predictive tools that use some level of AI functionality have become commonplace in the hotel management business. Revenue management professionals use these tools on a daily basis to make more informed rate and revenue management decisions.
The speed with which algorithms have not just supplemented, but, in some cases, replaced human instincts and insights is eye-opening. The consensus among leading hotel management experts is that the best results still come from a combination of human insights and predictive intel, but the clear goal of those pushing the AI envelope is to outpace and eventually supplant human contributions.
But there is more to the story than simply an enthusiastic embrace of new technical advances. Understanding how to integrate and implement this new generation of tools and tech is incredibly important. Because, as exciting as powerful new technologies are, relying on them to the extent that you start to ignore or replace revenue management professionals is a mistake. New functionality is exciting, but each new tech tool also introduces new complexities and challenges. It is all too easy to become overly reliant on the latest and greatest tools and start to lose touch with fundamentals. This concern is perhaps even more prevalent now, when the influx of new tech is happening at the same time the industry is increasingly adopting a more bottom-line mindset.
On the flip side, revenue management professionals accustomed to trusting their training and instincts can sometimes be hesitant or reluctant to adopt new tools and technology. It is human instinct to cling to what we know and trust. Which is why it is so important that managers, operators and owners take their role as tech/AI facilitators seriously, working to strike an appropriate balance: being willing and able to embrace new technology, while also being cautious not to become overly reliant on new tools.
Culture Clashing
On the surface, the transformative potential of automation and predictive functionality is alluring for revenue management professionals. It is not a coincidence that many of the latest and greatest revenue management systems today deliver new levels of automated functionality, saving significant man-hours dealing with things like data entry and aggregation. AI features, including and especially AI systems that offer predictive functionality, are exciting new additions to the revenue manager's toolkit.
Hotel management professionals are understandably attracted to the ability to apply automated solutions to the challenge of integrating myriad variables and making sense of large and complex volumes of data. The best examples of predictive AI tech can forecast demand fluctuations and make increasingly specific recommendations about rates and even strategies. In a perfect world, that information would allow you to make smarter and more strategic decisions that go a long way toward consistently maximizing ROI.
It is all very exciting. But the best hotel management companies and the most thoughtful revenue management professionals are recognizing that the technology can only go so far-and that it is not just about the quality of the data, but about the quality of the analysis. The best analyses and most penetrating insights often require you to go beyond the data. And that is something that even the best AI platforms in the world are not (yet) capable of. While hotel owners and operators covet and tout new tech solutions, the ability to truly make sense of the vast amount of highly detailed data is still lagging behind.
It is impressive that a cutting edge system can tell you with meticulous and granular detail everything you have ever wanted to know about your average customer or a particular line of business-it is ultimately what you do with that information that makes the difference. One obvious example is when a market experiences a significant one-time event that will affect demand. Even the most powerful AI wouldn't "know" that a market just landed the NCAA championships, or that a severe storm was on the horizon. It's only when other hotels start adjusting for those events that AI can react.
But good managers do not want to be reactive, they want to be proactive. The moment they hear the news, they can be the first to react thanks to human intelligence, followed by subsequent strategy shifts and refinement through artificial intelligence. That combination of human intelligence and AI gives you the best chance of success. Which is why increases in automation, which should, in theory, trim labor expenses, are actually prompting some hotel managers to add new positions dedicated to data management.
All of which starts to lead us toward what might seem like a startling conclusion: the best hotel management professionals are proving that it is more about mastering the "soft" skills and less about getting bogged down in the financial nuts and bolts. That isn't to say that new tech and new revenue management strategies are not important (they are!), but they cannot be your only focus. Leading hotel management innovators are showing that you can embrace new technology while still recognizing how fast the practice is changing, and that investing in new tech is misguided unless it comes with corresponding investments in people.
Today and Tomorrow
For so long, RMs have focused on top-line revenue numbers for hotel owners. This new focus on bottom-line profits is literally and figuratively changing the way successful revenue management professionals approach their work. That trend is unlikely to change anytime soon, as increasingly savvy owners continue to view hotels as not just an investment asset, but as a financial resource. Accordingly, smart revenue management professionals need to shift their perspective, their priorities and their practices accordingly.
Parsing the data and looking at daily data to determine not only the channel where each piece of business originated (as well as the costs and margins) will continue to be important, especially in an age of prioritizing profits. But it is equally important that revenue management professional recognize how to put those fine details into the context of larger industry trends and expectations.
How to prepare to not only maximize ROI today, tomorrow or next week, but how to preparing your people and your property for next year-and for many years to come. Doing what's best for your hotel both today and well into the future will continue to be a challenge, even-and perhaps especially-with revenue management priorities and practices undergoing such a profound evolutionary shift.
HotelExecutive retains the copyright to the articles published in the Hotel Business Review. Articles cannot be republished without prior written consent by HotelExecutive.