Biophilia and Guest Psychographics
By Mary Alice Palmer Principal & Director of Hospitality Interiors, HKS | November 2019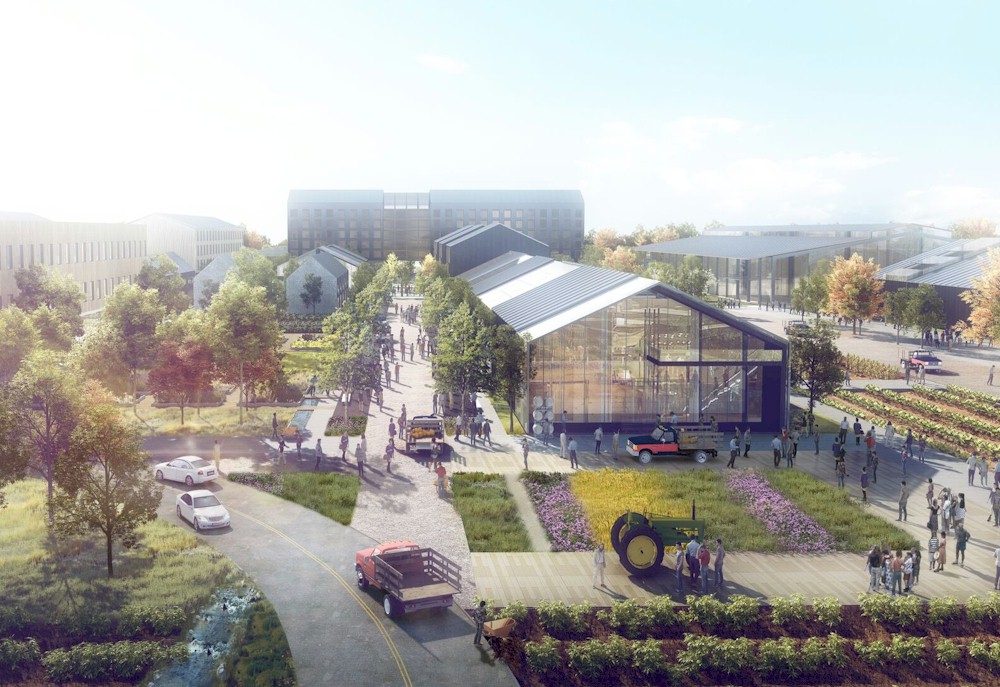 The Farm at Crossroad Commons
This article was co-authored by Sergio Saenz, Principal & Director of Hospitality, HKS
In today's modern world, the average person will spend a third of their life at the workplace; therefore, opportunities to disconnect from our daily whirlwind and connect with our surroundings is something that not only one looks forward to but is essential to well being. These breaks from our routine provide us with respite so we may come back refreshed and re-energized. Design plays a key role in creating spaces that are suitable to engage with the environment to help us live experiences that are extraordinary from our daily routine.
Biophilia, or the idea that humans have an affinity towards the natural world, is an emerging field that aims to address our psychological need to be around life and life-like processes. The hospitality industry is no exception to this need and often times connecting with nature is a key driver for our clients and guests alike. Incorporating natural and living elements into spaces, is a way we can influence the built environment to help individuals subconsciously reconnect with the importance of nature and influence the way we feel and our behavior towards our surroundings.
We are seeing a rise in the use of indoor plants and natural light provided, as well as direct connection to the outdoors with the popularity of roof decks and mid-level open terraces with outdoor spaces. Whether it is by preserving over 60 percent of a site's biology, including coastal and dune vegetation, like HKS is doing in a current project, Live Aqua Playa Mujeres, or by creating self-sustaining green walls, making a connection to the natural world is increasingly important.
Lighting both natural and artificial also plays a large part in our sleep quality and wellness. Biophilic lighting design that strategically supports circadian rhythms is something that our aviation and hospitality clients are increasingly considering helping travelers avoid jet lag and more quickly adapt and acclimate to changes in time zones and environments. The circadian system regulates all kinds of bodily functions including our waking and sleeping cycle and our feelings of hunger or fullness.
As a multidisciplinary design firm, our different practice sectors influence one another in terms of expertise and research. Our research teams and health specialists have studied the impact of light and connection to the natural world on people in multiple settings. We've learned that views and access to nature in healthcare significantly reduces pain, patient stress, depression, and increase patient satisfaction. 
Airports are incorporating complete biospheres as part of the travel experience to reduce stress. We can apply these key learnings to hospitality. For example, natural light and ventilation in spaces set the tone for the type of experience and mood created for the guest.