3 Ways to Rethink Your Group Sales Strategy
By Amy Draheim Founder, ABD Creative | September 13, 2020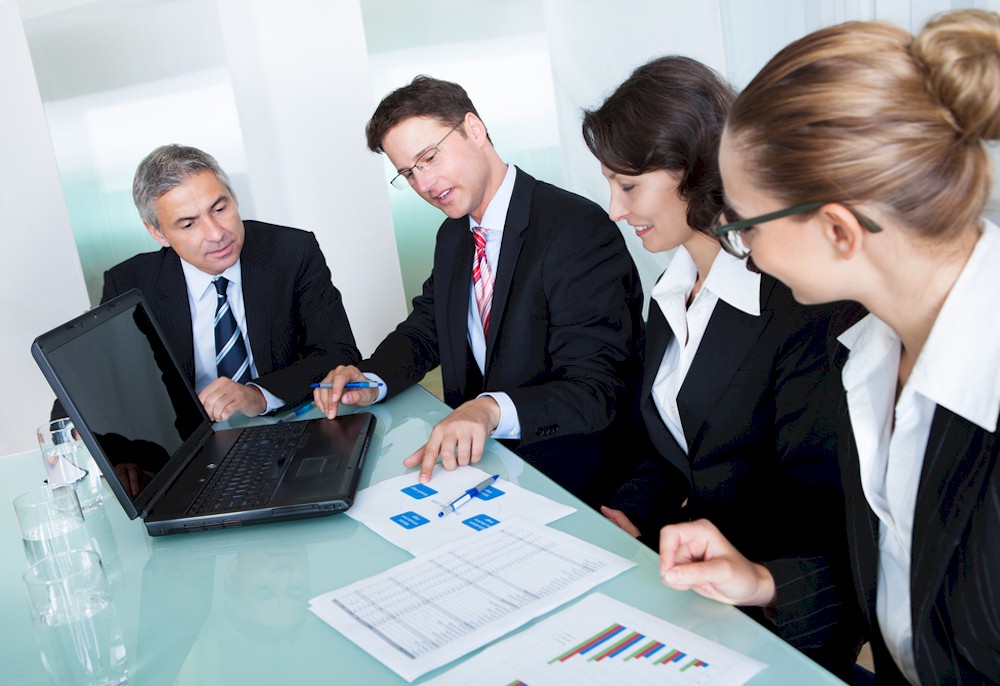 When it comes to group sales, the rules of engagement have changed. Yes, there will come a time when people will gather again, in large groups, with unproblematic breakfast buffets in the morning and double-dip enticing chocolate fountains in the evening. Until that day comes, sales team must adapt in order to land group business amidst the disruption.
The things we love most about group gatherings - shared stories, team building, s'mores roasting and fireside chats - haven't gone away. It's still possible to meet, retreat, stay safe, and be well.
During the pandemic, something unfortunate has happened: sales and marketing teams are crystal clear when it comes to what guests cannot do, instead of being explicit about what guests might be able to do, instead. Of course, we must abide by laws and rules. We must protect our team members, hotel guests, and our own reputation. But with all of the focus on what can no longer be done - what must be postponed, cancelled, and refunded - we haven't given much thought to what is still possible.
We're Helicopter Parenting Our Group Business
As a parent to a two year old, I should know. Sure, large scale conventions are cancelled, fundraisers have gone online, and your cousin's wedding is pushed to next year, but let's not create more fencing inside of fencing. Let's instead look beyond it for a moment. Let's be visionary, and take a more expansive look at what might be possible. Maybe instead of protecting a hotel's reputation, we can fortify it, and emerge as an industry leader.
I did some soul searching on this topic. I thought back to some of my favorite experiences attending conferences, annual meetings, weddings, events, meetings, and retreats. Then, I considered how things have changed. How would the most memorable experiences look in today's lens (a lens that's more like a House of Terrors mirror than a bifocal, let's be honest). Certainly, there are components that aren't pandemic-proof, but there are still plenty of experiences that are possible today.
In order to rethink group sales strategy, we must begin by breaking down a new set of wants and needs. Meeting planners and attendees are looking for a place that's close to home, a safe place to work and gather, and flexibility above all.
3 Ways to Rethink Your Group Sales Strategy
1. Go from Macro to Micro
When the state of New York allowed corporate offices go back to work, albeit staggered and wearing masks when in range of a coworker, that sent up signals: it's safe, or somewhat safe, to resume business. For the most part, it's worked. Instead of an office filling up to 100% capacity, employers are breaking up their teams so that each group gets a couple of in-house days per week. "All Hands" meetings now involve a monitor and a login, which creates some sense of togetherness while being safely apart.
The same approach can be applied to group meetings and events, but it's up to the sales and marketing teams to package up this offering and share it. With A/V technology already in place, it's possible to promote a meeting or event in which half of attendees join via Zoom, while others attend in person.
When it comes to breakout sessions and meal service, the same idea applies. Instead of planning a buffet brunch for all attendees, planners will be looking for grab-and-go lunch options, boxed lunches, or in-room meal delivery during the breakout period. Another option might be to serve a buffet-style meal outdoors, where attendees are able to practice social distancing and may feel more comfortable networking.
The show must go on, after all. That's good news for meeting planners, wedding planners, and hotels. Events are beginning to make a comeback, albeit on a micro scale. When weddings were canceled, many brides-to-be found an alternate route: an intimate, fall or winter wedding close to home, surrounded by the people who matter most. We're going to see more of this: fall elopements, winter weddings, and mini-moons close to home.
The same goes for corporate meetings and events. The hospitality industry should take the lead here. If we aren't planning to meet again, how can we convince businesses to gather at our hotels and do the same? As many hotels move into budget season for 2021, here's an idea: plan your own meeting on property, complete with an overnight stay, micro-meetings, and break out sessions. Then go through with it. Stay. Meet. Retreat.
It's not every day that low occupancy allows us to utilize our own space - take advantage of it. Now that you're intimately familiar with what it might be like to meet and retreat during the pandemic, use these experiences to build a marketing campaign that will attract group business.
Finally, use the macro to micro concept to hone in on your target market. Focus on the driving range. I'm not referring to golf, we'll get to that later. Group business will mirror what we've already noticed from the transient market during what The New York Times coined "The Summer of Road Trips." We're all longing to travel again, but for now, we're limited to where we can drive. The same is true for group business, so tighten up your list of contacts to those within driving range, for better results.
2. Zoom, it's Here to Stay, So Use it to Your Advantage
From gloom to doom, and then to Zoom. If this sounds familiar, you're not alone. This has been the trajectory for employees across nearly every industry, who now intimately familiar with the acronym, WFH (work from home). With fewer LOLs shared around the water cooler, businesses turned to video conferencing using Zoom, Google Meet, and others, to stay connected. It's no surprise that when it comes to group meetings and events, the Zoom concept will continue to expand.
Your mission? Adapt new technologies as quickly as possible. Make it clear that meeting packages include a comprehensive suite of A/V equipment and tools to connect to remote attendees virtually. Take what feels like a limitation, and make it just the opposite. Maybe you'll provide Zoom backgrounds that match your property's rooms or exteriors, to help virtual attendees feel immersed in the experience. Or maybe you'll convert a few rooms into broadcasting or recording studios for company heads and keynote speakers. There's a lot you can do.
If an entire conference has gone virtual, there may be an opportunity to gather small groups of attendees under one physical roof. Create a screening room to project the virtual event while allowing attendees a space to gather with fewer bodies.
While you're at it, think like it's the off-season. Until we're on the other side of the pandemic, think about the incentives and offers you've built for groups to travel in the off-season. Use that content as a template to create a package that's relevant now. Maybe instead of discounting rooms, you're offering plenty of value adds, like individual, boxed lunches, team building events, and complimentary A/V technology. Technology will be in high demand to connect with remote employees who are either unable to attend, or who have been asked to attend the event virtually - how can you package this up?
It's one thing to come up with half a dozen ideas, it's another to communicate your offerings. The biggest mistake I see sales people make is to only communicate when they have a discount offer. Sure, put together a package that's pandemic-approved, but continue to engage with your prospects list even when there's no offer on the table. If you have outdoor space that's ideal for distancing, go ahead and share that story. If you only ever communicate with your prospects when you have a discount, you're not selling your brand as much as a discount. Besides, an offer alone isn't going to convince a planner to plan a meeting out of thin air.
You'll be better served by sharing relevant stories about your property's offerings consistently, which keeps you top of mind. By communicating storylines that position your property as desirable for a number of reasons (least of all, a discount), you'll create a lasting impression that will pay off when it's booking season again.
3. Team Building and Beyond
Take another cue from transient business and what we know about the changing psyche of travelers today: make a fundamental change to the way you run meetings. Namely, move meetings and events to outdoor, open air settings when possible. Move the marketing focus from conference room floor plans and capacity charts to team building. During the pandemic pause, take some time to build out team building and programming. Maybe you have unused outdoor spaces typically reserved for wedding receptions, or maybe you have space that's used as informal, breakout space.
Many properties are moving their check in and dining experience into open air settings: building pop-up gardens and outdoor dining rooms in spare parking spaces, adding twinkle lights to turn outdoor corridors into courtyards, even partnering with local outfitters to offer team building programming offsite. While it's true that decisions can be made on Zoom and it's possible to meet online, virtual meetings will never replace physical gatherings. Zoom hasn't cracked the code on team building, and this aspect of group business will continue to be in demand. Build out your offerings, and share what's possible with your prospects.
In your communications, remember to focus on what's possible, instead of what's not. Maybe you'll offer outdoor yoga with a local instructor, a chance for teams to come together and practice mindfulness during uncertain times. Maybe you'll offer to organize a golf tournament at a nearby public course, or a round robin pickle ball competition between virtual meetings or intimate, in-person sessions. Maybe a fleet of cruiser bicycles become fodder for an afternoon scavenger hunt, and a chance for a team that's been distanced for months to problem-solve and work together.
You may even take a cue from Disney World hosting the NBA finals, or La Quinta Resort hosting ABC's The Bachelor, and position your property as ideal for buy-outs. For planners who need to gather a large group in a closed circle, this is a great option. Again, package up this offering so that it's clear what's possible. Build a dedicated landing page to promote buy-outs, send an email to your group sales database list to gauge interest, and follow up as you normally would with a group sales lead.
Remember to market all of the things that are possible-outdoor gatherings, social distancing virtual screenings, recorded events, catering to-go options, the safety and security of having the entire property to yourself - instead of focusing on the limitations.
Out With the Board Room & in With the New
Now, it's up to you. How can you rethink not only your marketing strategy, but your group sales offerings, to appeal to today's meeting planners? How can you turn limitations into a host of new offerings? How can you create new, better ways to meet, retreat, and gather? Maybe you'll go after elopements and intimate winter wedding business, or maybe your property is best suited for buy-outs. There's no one size fits all approach, so take some time to review each strategy. Create solutions that will work for your property and resonate with your customers.
Go from macro to micro - in just about every facet of group business. Get creative about offering hybrid events, and beef up virtual offerings. Lean on modern technologies and innovate to create one of a kind meetings and events that will surprise and delight planners. Instead of limiting your offerings, build them up. Think expansively about team building opportunities, programming, and partnerships to ensure gatherings are not just safe, but also memorable.
HotelExecutive retains the copyright to the articles published in the Hotel Business Review. Articles cannot be republished without prior written consent by HotelExecutive.