Mobilizing the Arguments for Re-Opening Business Events
By Rod Cameron Executive Director, Joint Meetings Industry Council | August 30, 2020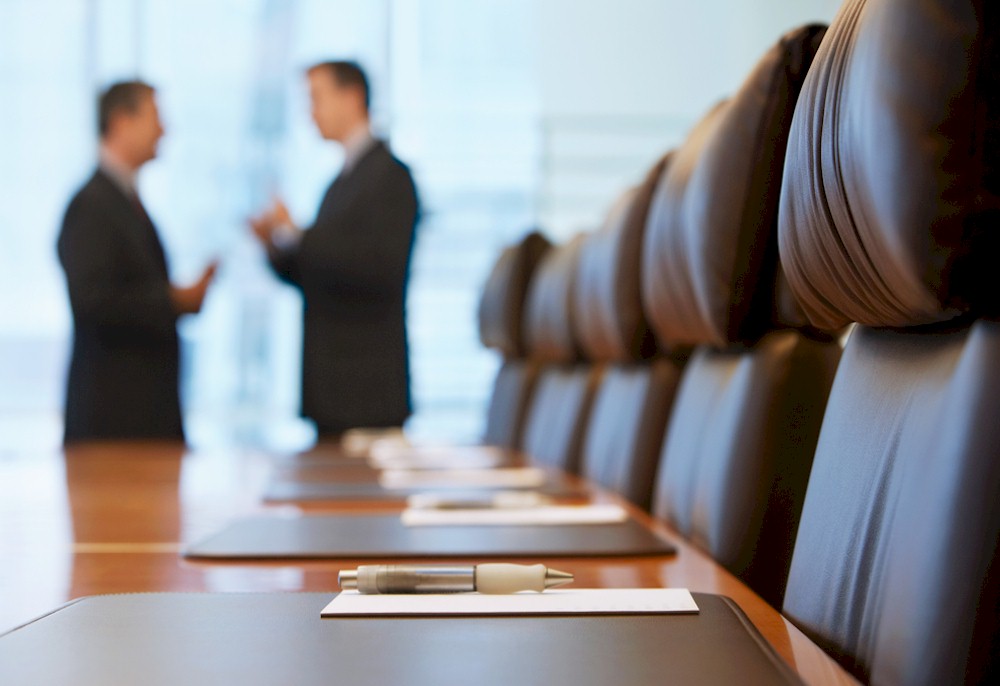 In the midst of the global economic dislocations driven by COVID-19 impacts most business sectors today are looking for two things – a path to restoring business activity and some form of government support to help in that process.
The meetings industry is no exception – in fact, impacts in our case have been magnified by the fact that not only are large scale live events a near-impossibility in most parts of the world today but even if they were, they are less likely to attract many participants at this point due to a combination of personal concerns, travel challenges and the unwillingness of many employers and insurers to assume the risks of supporting such engagements.
As a global body representing industry interests, the Joint Meetings Industry Council – JMIC for short – sees the route to industry recovery therefore having two key components, both of which need to be in place before anything much is likely to happen. What they have in common is that they both involve decisions most likely to be made at a local or regional level, which means arguments need to be targeted in a corresponding way.
The first is the ability to present decision-makers with solid evidence that re-opening can be achieved safely and with full respect for the health protocols now in place around the world to help contain the virus while longer term solutions are developed. At the heart of such measures are reducing the opportunities for contagion through distancing and disinfection while testing and tracing to track the course of the outbreak.
At this point, the Industry has already made good progress in this regard based on the principle that events like meetings, exhibitions and conventions – what we now collectively refer to as Business Events - take place in a highly controlled environment where not only can the venue itself be configured to address the requirements for factors like social distancing, cleanliness and air quality but where participants are generally all registered and therefore traceable in ways that would be all but impossible for other forms of public gathering. This has all been documented in a number of excellent and comprehensive guides now widely available and being put into action around the world.
The second component is a bit more challenging – and that is provide those same decision-makers with a credible reason as to why our sector should take precedence for attention in a time when so many others looking for the same thing. This is the point where the first principle of successful communications comes into play, which is that in order to get the attention of your target audience, you need to frame your messaging and arguments in terms of their priorities, not your own.
In that respect we have a huge advantage in that we offer a solution to the biggest and most universal challenge facing governments everywhere today, namely how to re-activate and re-orient economic activities which in many cases have been devastated by the impacts of the COVID-19 pandemic. The argument is simple: we provide the tools and platforms that can best advance a broad-based recovery in the most effective way possible by facilitating things like innovation and adaptation, the dissemination and exchange of essential new knowledge and the re-ignition of business and professional relationships –all of which are needed to stimulate recovery and renewal across a wide range of different sectors. That means we can credibly argue we are a critical element not only in facilitating the initial recovery but also to the kind of transition and renewal that will be needed to adapt to what is likely to be a vastly different economy emerging from the pandemic.
Never has that kind of capability been more important to those who hold the power to allow us to restart our activities. The problem is, few outside of the industry itself see that role as clearly as we do. However, if successful in advancing that awareness we can put ourselves in the position of being one of the very few sectors actually offering support and assistance to governments with their most urgent problem rather than simply being another on a very long list of those looking for help.
Enter the JMIC Global Manifesto – a document produced to facilitate the delivery of this argument in a more concise and consistent way by industry members in their respective communities. The manifesto is essentially a series of very specific argument of the ways in which meetings, conventions and exhibitions drive economic recovery and transition – and why they must therefore be activated and utilized effectively by any government wishing to achieve these objectives in the most effective way possible.
Here's what it says:
Our position: That the meetings industry, which comprises a range of efficiently interconnected organizers, service providers, suppliers and facilities engaged in the development and delivery of meetings, conferences, exhibitions and related activities (collectively referred to as business events) can and should be utilized as a highly efficient and cost-effective vehicle for driving economic recovery and renewal by providing an essential platform for the economic, academic, professional and business interactions required to re-ignite these sectors.
What follows is what we are calling 15 Ways Business Events Create Strategic Advantage in Economic Recovery and Renewal which is a listing of very specific impacts arising from business events that "illustrate the ways in which they can be used to create destination-specific strategies that activate the power of business events to address the most urgent priorities and policies of local and regional governments".
Some examples:
Business events drive commerce, innovation, re-invention, knowledge transfer and transition – all critical requirements for recovery:
The entire purpose of these events is to accelerate progress in every sector they support through communications, information sharing and collective engagement. This naturally facilitates the kind of innovation and re-invention that is always a driver in economic and professional advancement but will be particularly critical in adapting to the demands and expectations that will result from the "new" economies and economic priorities arising in the post-pandemic period.
Business events simultaneously advance a wide range of different sectors;
Business events are an efficient means of supporting the recovery and advancement of a wide range of economic, professional, academic and business sectors As a result, they can drive activation, renewal and re-engagement across the many different sectors that will need to be stimulated in order to deliver a broad based recovery rather than simply addressing a limited range of these sectors individually. They enable action by others rather than being limited to what they can achieve on their own.
Business events restore relationships and build trust:
Business events efficiently utilize the collective power of group dynamics and thinking to achieve a high level of integration. This is directly relevant to the need to repair the many "disconnects" that will have resulted from measures taken to isolate and distance during the pandemic. They are also about creating and maintaining the productive networks which will be critically important in the face of the kinds of global tensions (border closures, transportation shutdowns, isolation measures) that have come about in the course of the pandemic and will persist beyond the time when such initial restrictions are removed.
They facilitate economic diversification and self-sufficiency:
With the COVID-19 experience having disrupted supply chains and enhanced the evident value of economic self-sufficiency, many communities have realized the strength and resiliency to be had in a more self-contained and diversified local economy. Business events facilitate this process by supporting the kinds of exchanges that lead to new relationships, investments and non-traditional business activities that can be used to drive diversification in the local and regional economy, up to and including the creation of new events that engage key interests in a collective approach to selected sectors.
They are the key to economic and societal transition and to repositioning in the "new" economies of the future:
Evolving social and economic conditions arising from the pandemic-induced recession means that the newly-emerging economy will in most places be quite different from that preceding the pandemic, embodying elements of the experience and knowledge economies that are replacing older models. The business events that accompany recovery will therefore also serve as necessary agents of change and transformation to ensure that a more progressive form of economic activity will emerge post-pandemic a requirement that business events are uniquely capable of supporting. Economic diversity creates a more stable and resilient economy for the future, which is a new goal for governments everywhere.
They attract the talent and investment needed for economic diversification and can be focused on priority areas for government policy:
Business events, particularly international events, are magnets for individuals and investment resources that drive key development and professional sectors. As a result, they are important strategic tools that can be used by a region or destination to selectively stimulate top economic and social development priorities. Criteria for pursuing specific business events can be readily adjusted to focus on areas of specific interest for economic, social and educational development that address government policy priorities for key sector development.
They support the visitor economy and create a specific, timely rationale and incentive for travel:
The road to travel recovery will likely be a long one – with not only logistical challenges but emotional and motivational ones as well. Many "optional" travel activities will thus likely lag far behind the restoration of actual hotel and transportation capacity. However, business events offer a time-sensitive imperative that can help overcome reluctance to travel and thus stimulate destination travel in a time when it is needed the most, which in turn helps enhance revenues to the leisure travel and hospitality sectors. They also offer opportunities for second or third tier destinations to build their travel profile at a time when many travelers are looking for destination alternatives.
And so it goes – the point again being to offer up what may be very familiar arguments to us in a way that will resonate with those for whom broad economic recovery is an absolutely top priority. The full manifesto, along with support materials to assist in delivery, is available on the JMIC website www.themeetingsindustry.org.
Acting Locally, Acting Together
But developing convincing arguments is only the start of the process – the real key to success is in their delivery, and here there are two principles that will serve to make that process much more effective;
The first is again to focus on locally relevant arguments rather than simply making general statements of broad principle. That means engagement by industry members taking the initiative in their own communities to put forward their proposition in a local context – a lot of work when everyone is already occupied with managing through the many impacts of today's challenges, but critical to successfully attracting the kind of attention needed.
But by making the effort to link the power of business events to addressing the immediate priorities of local government, and by referencing locally-relevant examples, such as how particular kinds of events can enhance particular economic and community development priorities, what might otherwise be only general arguments take on much more immediate significance and are far more likely to get attention.
The second is for the many suppliers and beneficiaries of the industry in any such community to combine their efforts and work together such that they can put forward their arguments as a collective submission that demonstrates the breadth of impacts that a successful business events program can achieve. This includes not just what we would normally think of as the industry itself - venues, planners, accommodation providers and other event organizers and suppliers - but also the business, professional, academic and community groups that depend on events to support their own advancement and enhance the benefits they deliver in the community.
Governments need to be made to realize that ours is not just a single sector – it is a resource, and a force, that touches almost every aspect of the community and whose real power is therefore to be able to stimulate recovery across a broad spectrum of local activity.
None of this will be easy. But what is at stake is no less that the future of our industry and the fortunes of all those others that depend on it to achieve their own objectives.
We have the arguments. We have a strategy. The final result will depend on how effectively these are put to use in driving local decision-making in ways that will support the role we can play in re-activating recovery and renewal in our respective communities. But if successful, the beneficial effects will far outlast the pandemic itself, and better position the industry for what may be a long period of recovery and adaptation.
HotelExecutive retains the copyright to the articles published in the Hotel Business Review. Articles cannot be republished without prior written consent by HotelExecutive.