The Hotel Lobby: Technology Impact
By David Kasprak Principal, O'Kelly Kasprak | November 08, 2020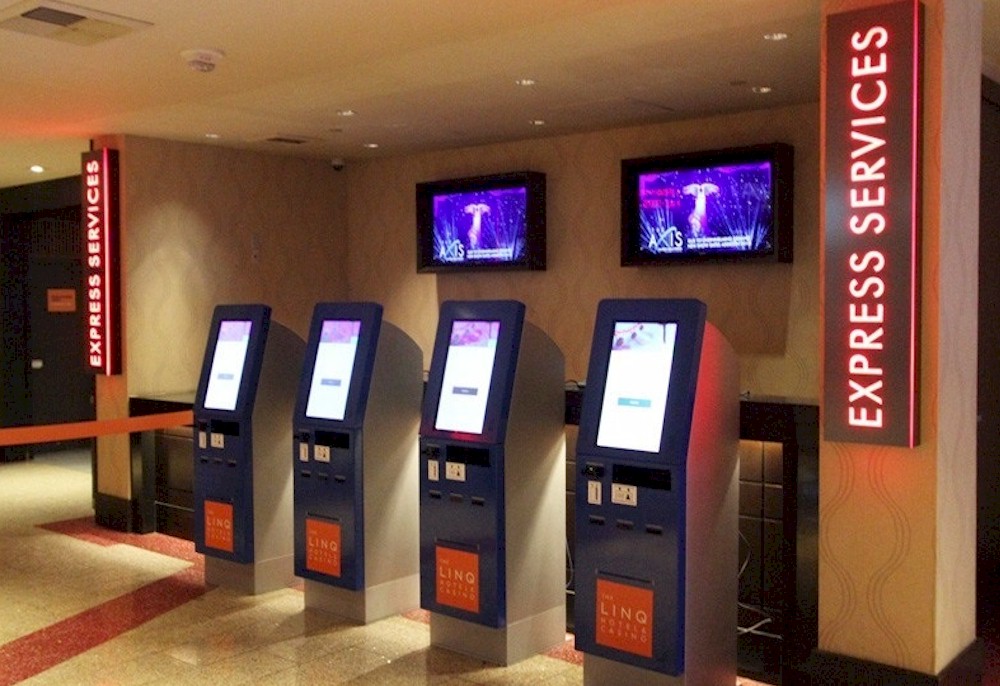 Perhaps one of the biggest impacts of the hotel economy operates behind the scenes, a silent hero in creating the lodging industry we know today.  Done right, technology interfaces seamlessly to improve our experience across all interactions.  Done wrong, it creates frustration and creates a barrier between us and the essence of the industry, hospitality.
Technology started greatly impacting the hotel industry as early as 1947…
Prior to the post war era, all reservations for hotels were received by phone, mail or telegram and logged into a manual calendar.  The system worked for small inn keepers, but as you can imagine – hotels with hundreds of rooms suffered many lost reservations, errors in communication, and misplaced guests.  It was the Westin brand that was first to centralize reservations for the property using a system called "Hoteltype".  This was later improved upon by the Sheraton brand in 1969, first to market not only with a reservation system called "Reservatron" but accompanied by the first nationwide toll-free phone number.  Credit card processing was mainstream by the mid-1960s, with American Express and Diners Club clamoring to be the card of choice for travel needs.
On the amenity side technology brought us air conditioning, or "Air-Con" as it became widely advertised, followed by in-room coffee (Hilton 1957), then direct dial phones.  The 1960s brought us the mini bar, we see the first ADA accessible guestrooms, and Westin started 24-hour room service.  By the 1970's guests are enjoying pay per view movies.  The 1980's brought us key card entry and the ability to check out through the television. 
Typically, these amenities would start at the higher end properties, prove profitable, and work their way down to the more value-oriented lodging establishments.  These amenities also started to create different identities among brands, and we see the brands we know today begin to define their market.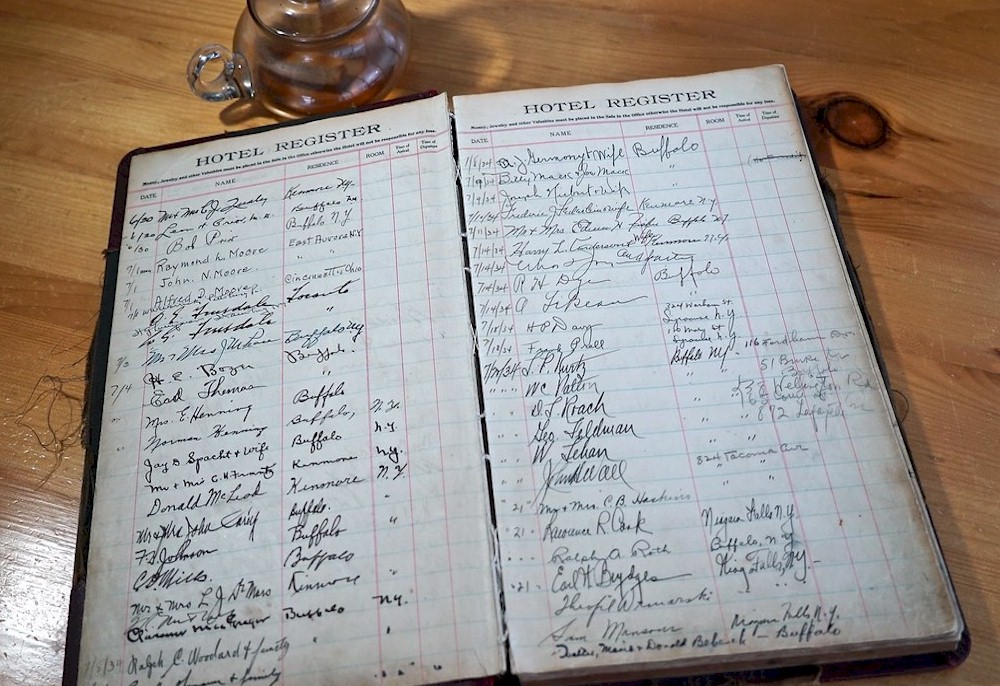 The 1990s change the hotel game completely…
The 1990's is the point at which technology didn't just facilitate but started to drive the hospitality industry.  The internet and cell phones become mainstream.  Websites and online reservations start as novelties and turn into the primary method of marketing, branding, and managing revenue streams.  No one goes anywhere without an email confirmation. 
From the guest side, the 2000s are all about wifi and apps.  From the operations side, it is all about data.  The internet has not only made booking, paying, and navigating easier – it has also enabled hotels to know a lot more about their guests.  They can track habits, trends, and status for each guest and room – and sync this data to become predictive.  This enables brands to further differentiate themselves and cater to their specific guest demographic.  The result is an onslaught of hotel brands.  In the 2010s, we see the "soft brands" emerge, and big brands take on boutiques to de-corporatize and regionalize experiences.  We see smaller special properties offered as an upgraded experience like Hilton's Curio collection, Marriott's Autograph collection, and Starwood's Portfolio collection. 
Looking forward, we will see exciting new technology trends take shape in the hotel industry.  The smart hotel experience is gaining momentum.  It allows self-check in, ordering, payment, and operating guestroom features from your phone.  This includes opening the guestroom door, controlling the temperature, music, lighting, and communicating through a system that interfaces through an app.  Some concepts even include a robot-like item that can hear and respond in real time like an Alexa or Google Home device.  They can be the wake-up call, order room service, tell you the weather, or control the drapes. 
The lobby gets a new layout…
On the lobby side, this translates to less of a front desk presence and a more understated kiosk interface.  The lobby may include a self-serve/self-pay sundry shop.  There are many more places to work, charge your devices, and even small break out areas to collaborate in.  There is a migration to a more residential feel in scale and finish, and away from grand opulent statements.  The food and beverage service will be brought right to you through an app on your phone.  Your phone may also be able to lock/unlock drawers or activate a mini bar like display within public areas.  High end automated vending and AI activated services are being more utilized as well.  For example, by tracking your phone through the app, a hotel may be able to see that you are hovering around the entrance and may offer you rideshare information or ask if you need directions.
Another component to the smart hotel is gathering intelligent data to get to know guests and providing personalized treatment based on your profile.  Through analyzing guest behavior, data could show that a person tends to order vegetarian entrees, wakes early to use the work out facility, has a habit of hitting the mini bar chocolate late in the evening, and always asks about laundry services. 
This may indicate that the guest would value information about vegetarian entrees the hotel offers, a notification about changes to the work out facility's equipment, information about the hotel's laundry service, and extra sweets in the mini bar.  This data can also be leveraged to offer more concierge driven experiences.  Perhaps the offer to make a reservation at a new hot vegetarian restaurant in the area, or information about a special chocolate shop would be of interest.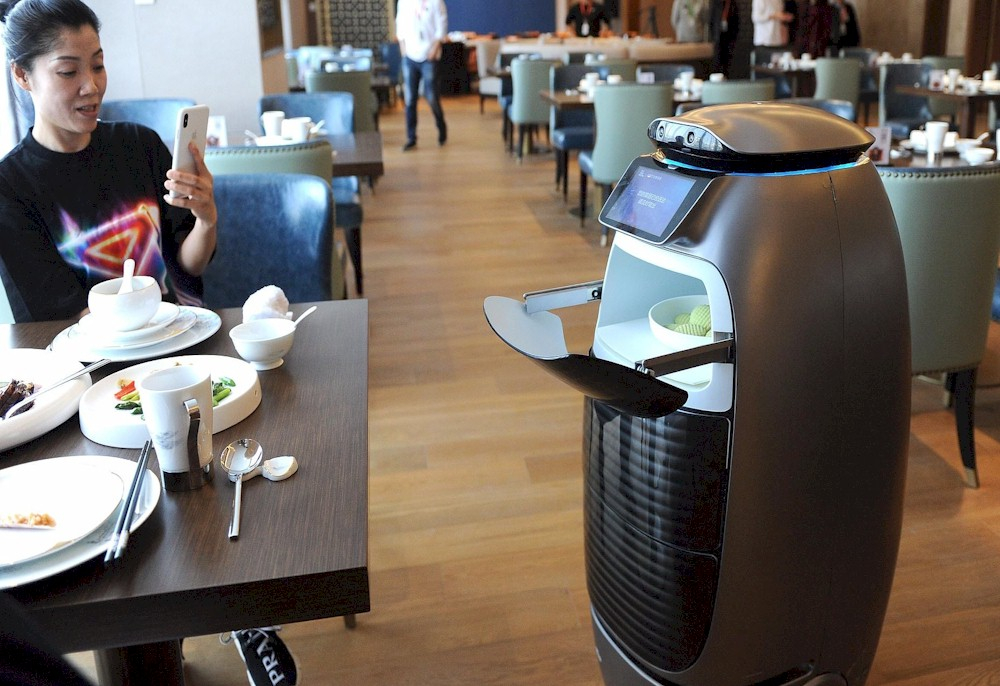 The smart hotel of the future certainly has a lot of advantages, but it also comes with some concerns...
One thing that is completely omitted in the smart hotel experience is interacting with a person.  You can complete the entire process without seeing a person at all.  Some might find this to be an asset, and others might find this disconcerting.  Certainly, in the case where a problem arises, there is security in knowing where to find a person to help?  According to a recent study by Accenture Strategy, 77% of people want human interaction when they need guidance.  On perhaps a more important level, do we miss the personal connection of simply being welcomed into an environment?
In order to provide the services of a smart room, the technology needs to "listen", and in some cases even "see" what is happening.  The expectation of privacy starts to come into question, and there is an evolving standard of criteria as to what is acceptable.  The level of human interaction and expectation of privacy are two of the challenges that the hotel industry will seek to define over the next 10 years, as different brands tend to sort themselves out more by personality type.
With big leaps forward, there have also been some technology driven missteps. The Denver Marriott locked all guests out their rooms on New Year's Eve at midnight after implementing a new more secure guestroom lock.   Pilot programs with introducing the Alexa, a smart speaker, resulted in most guests unplugging it, asking to have it removed, or in one case putting it in the refrigerator so it could not hear.  A Japanese hotel boldly converted to all robots in 2015 and was widely publicized for the impressive innovation.  Unfortunately, the front desk robots had trouble with passports and the in-room robots could not discern speech from snoring and asked guests to repeat themselves all night long.  The hotel now employs a mixed AI and human staff.  These unfortunate gaffs allowed improvements to be made, and progress to move forward.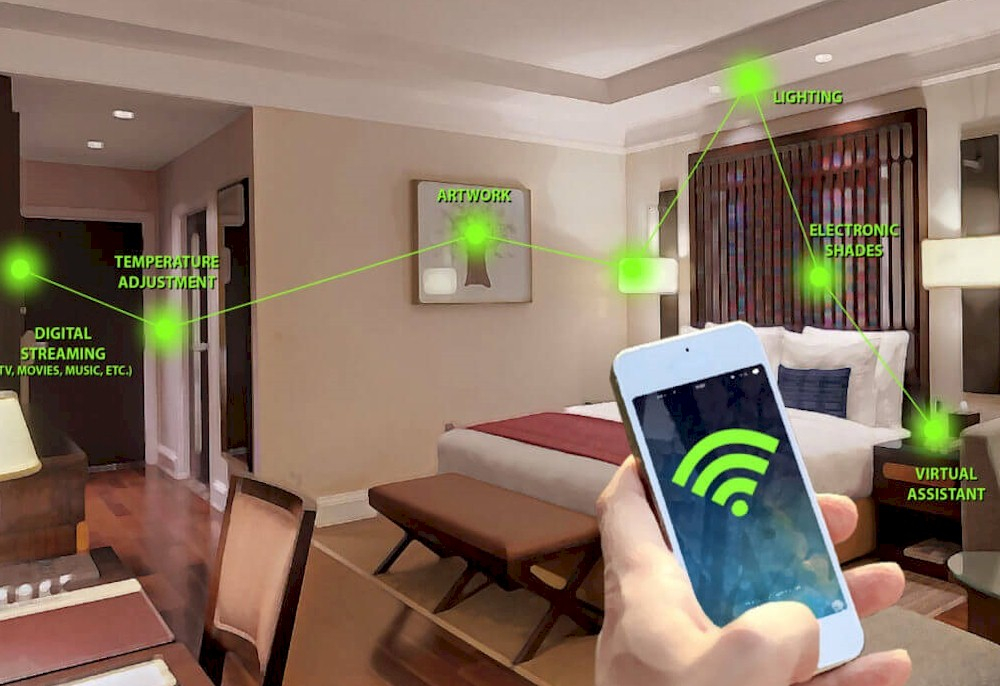 The actual technology involved to fuel these experiences includes facial recognition software, radio frequency identification (RFID), artificial intelligence (AI), advanced environmental control systems, Near Field Communication (NFC), and immersive augmented reality.  There is also great potential in leveraging block chain and hologram technology to support upgraded experiences.
The single greatest thing technology might offer us in the future might be the ability to implement change quickly.  With Covid-19 hitting the world, it really showed us how speed and efficiency in implementing protocol can be critical.  Imagine if we could instantly change sanitization procedures during cleaning, could limit interaction between humans, and if someone contracted the virus, we had the ability to trace people's exact interactions. The possibilities are impressive.
Keep the personal touch….
As with many things, it seems the best the solution for the hotel industry is a hybrid, the utilization of technology to seamlessly support the hotel operational staff.  Keep the personal concierge and welcoming element but leverage the data and access to facilitate all that they do.  Keep the kiosk check in but have a lobby host hovering around to greet guests and make sure they are getting the services they need.
HotelExecutive retains the copyright to the articles published in the Hotel Business Review. Articles cannot be republished without prior written consent by HotelExecutive.