3 Ways to Elevate Your Hotel Experience with Immersive Art
By Martha Weidmann CEO & Co-Founder, NINE dot ARTS | November 2020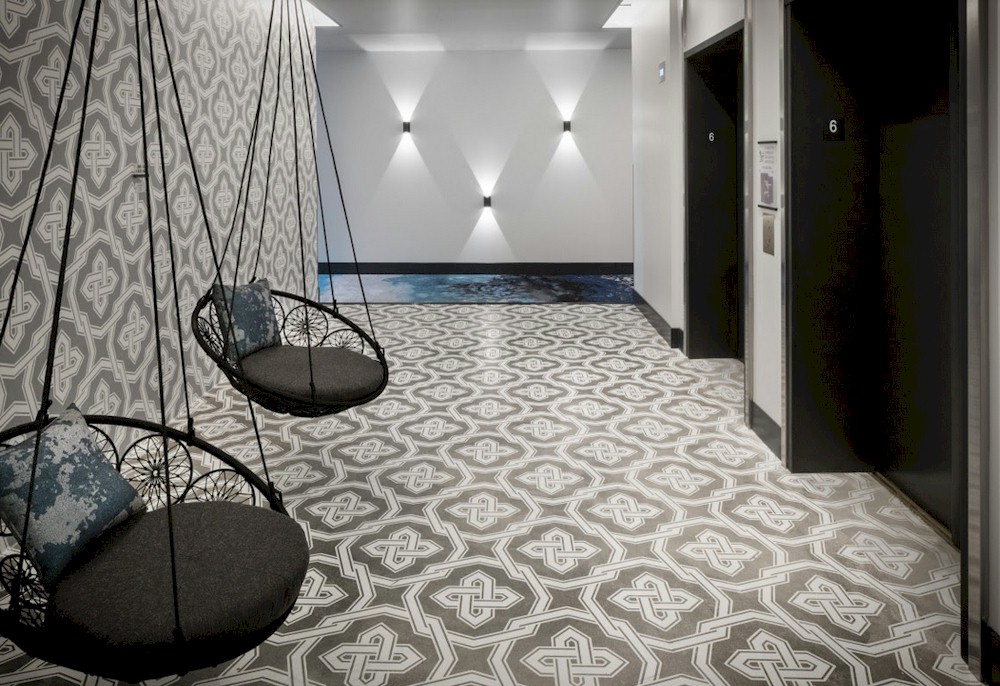 Where was your last great hotel experience? For me, it was the Shinta Mani in Siem Reap. The hotel, a historic former French Embassy just a few miles from Angkor Wat, is steeped in a hospitable blend of European and Asian culture. The hotel had a distinct brand - it looked and felt different from other nearby Cambodian resorts. Hand-crafted design detail, luxury service, and world-class excursions to art and culture sites made the experience unforgettable.
Every good hotel is run with their guests in mind. The best hotels are designed around an immersive experience - one that not only welcomes people in, but one that connects them to a place. Embodying creativity and novelty keeps guests coming back.
Key to creating welcoming, transformative encounters is the strategic use of art within a hotel's design, both in common spaces and in individual guest rooms. In fact, art has been found to be extremely important to the success of projects and across many property types in the hospitality industry.
While this may seem simple, utilizing art to build social-emotional personal connections is far more than hanging an artwork on the wall. Done well, art transforms a brand into a visual story. And every story can be an experience.
So how do you execute an immersive art experience that can curate a narrative and install engagement? Here are three ways to elevate your hotel experience with visual storytelling.