The Top Hotel Marketing Trend of 2021 (Hint: It's In The Palm of Your Hand)
By Amy Draheim Founder, ABD Creative | January 10, 2021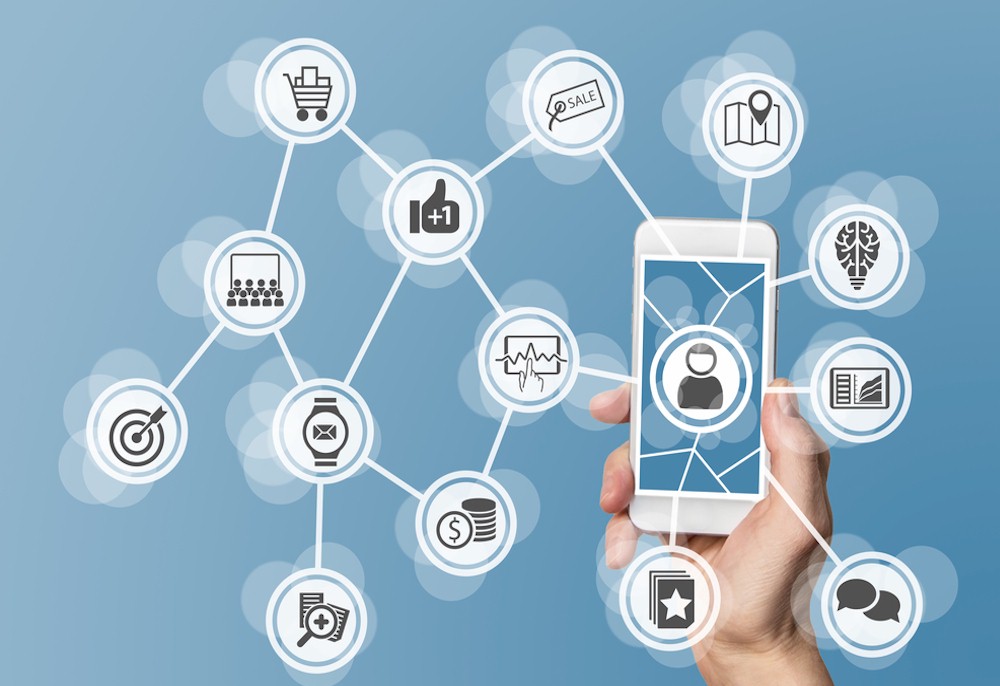 Connecting to prospective guests in 2021 might be as easy as picking up your mobile phone. Building a social media strategy on the other hand? That takes some critical thinking. Smart hotel marketers are using social media to build a community, create pent-up demand, and ultimately, drive bookings. The challenge is adapting to new technology and trends (I see you, LinkedIn Stories!) as quickly as they emerge.
I've been there, putting the finishing touches on a marketing strategy in January, only to realize my strategies are mostly null and void by Q3. Worse yet, we stick with a plan that's no longer relevant and watch our marketing efforts take a nose-dive. In fact, we all had this happen to us in 2020. So what do you say we do things a little differently this year?
Sure, set your strategy, but be open to experimentation with emerging trends and channels. Accept the fact that there's no such thing as evergreen content or evergreen channels. Hone in on your messaging, but keep your ears open to evolving mediums, particularly those you can access from the palm of your hand.
The Times They Are A-Changin'
While Bob Dylan wasn't predicting the evolution of hotel marketing or the pandemic, his call to action can be reduced to a modern-day theme: adapt. Eat, or be eaten. More poetically, as Bob puts it, "You'd better start swimming or you'll sink like a stone."
It's not news that hotels need to have a presence on social media. Nearly 69% of U.S. adults are on Facebook, 37% are on Instagram, and 27% are on LinkedIn (Hootsuite). Unfortunately, many hotels are using outdated social media strategies, and the effectiveness of those strategies are waning.
Here's why: social media is evolving. Platforms like Facebook, Instagram, and even LinkedIn, are constantly rolling out new features that change the way users engage on the platform. This change affects what's visible, what's promoted organically, and what's consumed by your audience.
If your social media strategy revolves around static imagery posted to your feed, as it has for several years, then you've also noticed your engagement slipping. You're slipping because you're not keeping up with the times.
Instagram Reels, TikTok, IGTV, Facebook Lives, these new social media channels have one thing in common: video. Short form video to be precise. This new form of video content is not heavily produced, and yet it's heavily promoted and heavily consumed.
The social media platforms we know and love (or love to hate) are adding video because video is more engaging than static imagery. Period.
We've all experienced this on a personal level. For me, it was my wedding. We didn't splurge on a videographer. While the photo album is beautiful, to this day I wish we'd captured video footage. I look back often at my parents' 8mm footage from their 1975 nuptials (which of course I've copied over to my phone).
It's no wonder these social media platforms are pushing video so hard. Users will spend far more time engaging with video than thumbing through static images.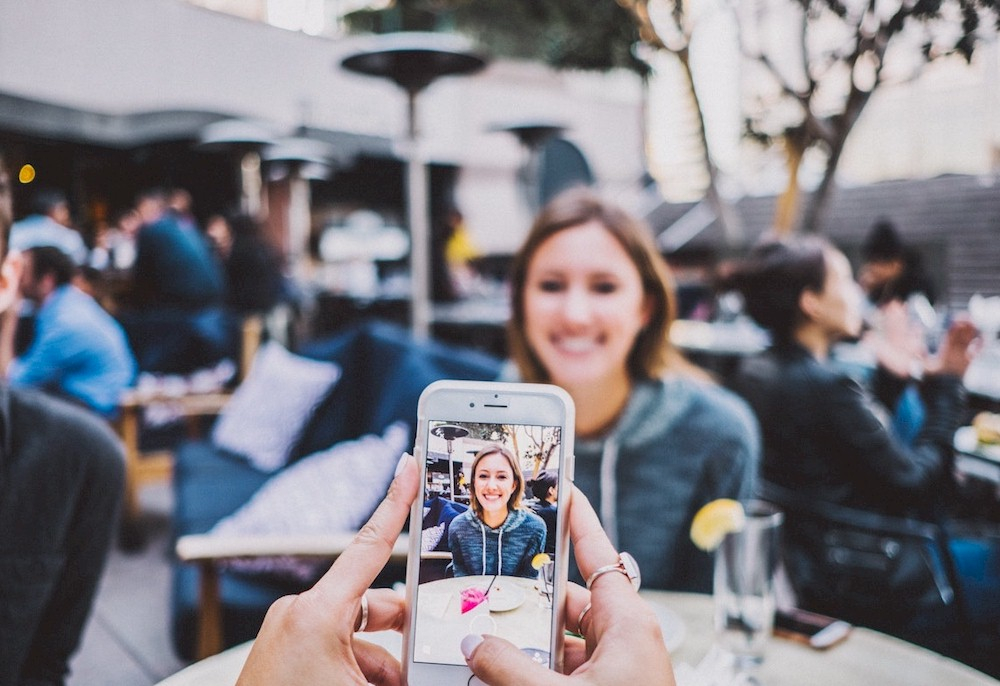 Since launching Instagram Reels in August 2020 to compete directly with TikTok, Instagram has been prioritizing Reels content over feed content. As eyes are continuously diverted off of the feed and over to Reels, your Instagram engagement, in the traditional sense, will continue to drop.
Marketers are at a crossroads: do you double down on what you know, posting twice as much content to the same channels to make up for the loss, or do you change your strategy and introduce video content?
It's the same story on Facebook, where we now know that out of 2.45 billion monthly active users, 300 million are consuming Facebook Stories daily. Facebook reports up to 8 billion video views per day across video ads, video posts, and live streams (Sprout Social ).
What's a hotel marketer to do? You've got to become an early adopter. Use the new features that are being rolled out. Don't wait for new content. Instead, experiment with the assets already in your library, or get some boots on the ground and gather behind-the-scenes footage. Get it wrong sometimes, so that you can start to get it right.
Audit your existing content including your assets library and your professionally produced video content, and determine how you can create short form video content for the social media channels that are tipping the scales when it comes to winning engagement, creating pent-up demand, and driving bookings.
How to Adapt
Use social media's latest video features to share hotel experiences on social media.
Instagram Stories / Facebook Stories
These channels are ideal for sharing behind-the-scenes content. Maximize your Stories content by using up to 10 hashtags on Instagram to reach a broader audience, and share your Instagram Stories directly to Facebook Stories for more views.
Get started:
Your chef walking us through a meal preparation, or a bartender mixing a cocktail.
Your housekeeping staff walking us through a cleaning protocol.
Live event snippets as they're happening: a street musician, wine tastings.
Experiences: seasonal adventures, animal sightings, dinner specials.
Before you hit publish, use stickers, polls, questions, countdowns, music, and GIFs to not only tell your story in a more engaging way, but also to signal the elusive algorithm. You'll be rewarded with more views and engagement.
Instagram Live / Facebook Live
These channels are the perfect medium to share new and noteworthy content, special events, and virtual events. Maximize your Live content by promoting the event beforehand. Create a Facebook Event for your Live, and share via Stories. Add a countdown sticker to your Stories to create a sense of urgency and drive more attendance to your Live. Get started:
Share a new room type or outlet that's just come online.
Livestream an event with a single focal point: an acoustic musical performance.
Livestream an immersive, natural sight: the first snow or a beautiful sunset.
Instagram Reels / TikTok
These video-only channels require creativity and nimble fingers. The good news is that there's still time to be an early adopter, since very few hotels have crossed into these spaces. Tips and tricks, before and afters, then and nows, and jaw-dropping experiences perform exceedingly well on these channels. To maximize your short form video content, add a soundtrack. Once you've created content on either Reels or TikTok, download it, and add the same content to the other channel. Don't forget to add hashtags to grow your reach.
Get started:
Hotel renovation before and after.
Offsite experiences: hiking, swimming, snorkeling, hot air ballon rides, horseback riding, helicopter rides, bike rides, celebrations, festivals.
Tips from pros: chef making an omelet, spa director on ways to de-stress.
IGTV / YouTube
IGTV is great for longer form content, and YouTube is particularly attractive because it's more of a search engine than a social media platform. On YouTube, users are able to type their query into a search bar, so be sure YouTube video titles and descriptions contain accurate and searchable keywords.
Use these two video channels for longer form content, but keep it under 10 minutes. When creating IGTV content, share the preview in your feed (Instagram will give you this option automatically). Add a call to action at the end of your IGTV and YouTube videos to drive traffic over to your website. Embed YouTube videos on your website to get more mileage out of the content you've created.
Get started:
Long form cooking demonstrations, ie. Mother's Day Brunch.
Property tours or influencers touring your property.
Repurpose promotional video content you've already paid to produce.
LinkedIn Stories & Video
If you're on LinkedIn, you've seen that this social platform for professionals has introduced its own video feed. You can bet that LinkedIn will prioritize LinkedIn Stories and video content. Be the first to use these newer features, and you'll be rewarded.
Leverage these new channels on LinkedIn to reach more prospective guests. If B2B marketing (i.e. group sales) is a piece of your business, begin by sharing virtual tours, and remote workspace. Use video to engage with your audience and stand out from the crowd.
57%+ of LinkedIn users are scrolling the site on their mobile phones, and by my math, that makes a video recorded from your mobile phone fair game. While professionally produced video content for hotels still has its place, this is a different kind of advertising. One that doesn't cost a fortune and might be equally effective.
Get started:
Take LinkedIn Stories for a test drive: answer the daily sticker prompt.
Share behind-the-scenes prep for an intimate wedding or outdoor gathering.
Share what it's like to work with you.
Shout out employees and share what you're doing as a team.
Happy meeting planner takeovers: share video testimonials.
If a picture is worth a thousand words, a video is worth a million.
When it comes to social media marketing in 2021, smart hotel marketers are adding short form video to their strategy. If a new channel emerges that's not on your list, get on board. Adapt your existing content for that new channel. If you're not an early adopter, you could get left behind.
The top hotel marketing trend of 2021 is video, but not in the traditional sense. Think of this short form video content as pull-back-the-curtain marketing. This content will humanize your hotel brand. It's relatable, sharable, and it's being consumed constantly. It doesn't even feel like marketing, and that's precisely the point.
If you've made it to the end of this article, and you're feeling like this social media video stuff is still over your head, lean on influencers and micro influencers to get the job done. I'll talk more about the power of influencers in my article next month.
HotelExecutive retains the copyright to the articles published in the Hotel Business Review. Articles cannot be republished without prior written consent by HotelExecutive.