Mobile's Impact on Customer Personalization in the Hotel Industry
By Frank Vertolli Co-Founder, Net Conversion | January 17, 2021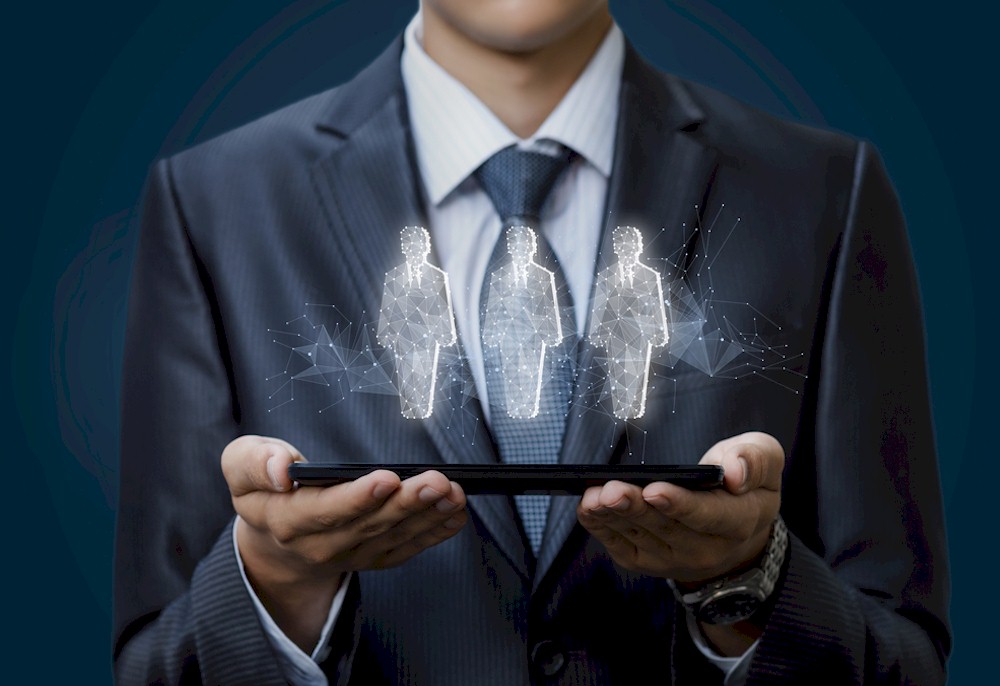 Long before the word "pandemic" became a part of our everyday vocabulary, smartphones were already changing the way people interacted with one another. Whether it was allowing us to connect with others across the globe to express ideas, do business, or simply share a laugh, mobile device technology demonstrates how innovation can make us feel closer together even when we physically are not.
This past year has brought on an abundance of consideration and change to how people worldwide operate our businesses, striving to provide the highest quality service while protecting our employees' and customers' health. The hotel industry is no different, having to pivot and adjust its operations to meet today's standards. And with people feeling more confident in travel for 2021, there's a lot to consider.
How do traditionally hands-on industries like hotels and hospitality maintain their high-level customer service while limiting human interaction? How do we ensure guests are receiving that same personalized care from a distance? The answer is sitting right in 3.5 billion people's pockets.
The Rise of the Smartphone
Smartphones show impressive potential in improving a hotel's ability to communicate with their staff and remotely provide quality service to suit the current normal. Some of which are currently being implemented today, and others have yet to be discovered.
All over, businesses are using mobile technology to improve business processes and overall sales from before their guest begins to even dream about a vacation to the booking, planning, traveling, and post-traveling experience. And it's how well your hotel can adapt that will affect your overall success.
Here, I want to discuss some of the essential improvements mobile devices have made to the hotel industry, how they maintain or improve your guest's experience, and how you can use them to your advantage in the coming year and beyond.
Before we discuss how to improve your guest's experience, let's talk about using mobile technology internally to make sure your team is prepared for the future ahead.
Hotel Effectiveness, Safety, and Security
Just like security guards maintain your guests' physical safety and hotel property, mobile health monitoring for guests and employees, effective contact tracing, establishing safe childcare services, and friendly reassurance helps ease your guests worry about their health during their visit.
In preparation for your first guests, you'll need to secure your internal environment by monitoring and maintaining your team's health. Luckily, mobile apps have been enhancing business communication, organization, and scheduling for at least a decade before 2020.
Communication apps, including Slack, Skype, Teams, and Google Chat, have strengthened communication lines between leadership and employees for a while. Still, their value to companies has significantly increased in the last year.
Quickly being able to converse with your team members, both individually and in groups, on operations, scheduling, and wellness, allows teams to handle complications as they arise while remaining socially distant. Employers can even take advantage of remote medical programs like telehealth services to provide easy access to care from any location.
These health precautions for your staff will pay off in the future as you work to create a safe and assuring environment for your guests. Giving them the confidence to come to stay somewhere they know is clean and protected where they feel comfortable enough to leave their child and relax or create memories with the whole family.
Taking the proper steps to set your hotel staff up for success and good health before receiving incoming guests can significantly improve your efforts' overall success and effectiveness.
Before Travel
For the consumer, the journey to their latest destination begins before they even start to think about taking their next trip, most frequently, online.
Consumers are continually searching, scrolling, and clicking through content on their phones more than ever before, with the average US adult spending more than 3 hours a day on their phone. And for the hotel, travel, and tourism industries, tapping into those trends and planting the seed of adventure into the palm of their hands can lead to guest visits down the line.
Even when they're not directly advertised to, potential guests are being influenced by your brand through the experiences of those they know on social media. A favorable review in a social media post or on a blog of a trusted source could give you social validation through modern day "word of mouth" marketing that can be difficult to buy.
Investing the time into making each guest's experience as unique and seamless as possible is an investment well made, even if the results can't be seen immediately.
Dreaming and Planning
Once someone decides to invest in a vacation, mobile devices begin to shine, with nearly 70% of Americans starting their trip with an internet search.
Social media and online reviews can cost or convert a guest at your hotel in the dreaming and planning phase. They're ready to have the experience of a lifetime, and it's here you'll show them how you deliver.
Social media marketing is a BIG business, with annual US spending set to hit 56 billion dollars by 2022. And as a brand, you want to build a social media presence that is smooth and memorable, and genuinely represents the experiences offered. Content should be frequent and distributed as often as possible, with each post looking good and reading well so that the dreamer viewing your profile knows what to expect before they book and invites them to explore what's just outside the bounds of that image.
This introduction leads the customer closer to conversion as they move on to the next phase of the purchasing process. They'll view your website or app, check prices, view virtual tours, and read reviews before they finally pull the trigger.
Booking
Mobile booking is happening now more than ever, with almost 80% of last minute bookings occurring on mobile apps. A trend that we can expect to see from mobile commerce as a whole until at least 2021.
Apps may also serve as an excellent tool for advertising to prior customers and potential guests who have the app on their phone through push notifications. These permission-based direct messages of sorts can be used to touch base, present deals, and publish news about your hotel to those people.
If a guest has an issue using the mobile app or site to book their trip, the increasingly popular AI or service agent chat can help complete the process. And for those looking for a little more human interaction, a simple phone call will always remain available.
Travel and Lodging
The guest's travel experience has been the most impacted by the coronavirus and not necessarily for the negative. From the moment they scan their ticketless boarding pass at the airport until they arrive at your hotel and complete their virtual check-in, the overall guest experience has seen it's fair share of stay-enhancing innovations that display signs of permanence in the industry.
"There are a couple of options to consider while working toward providing the best possible experience for your guests while managing their interaction with staff and other guests," according to travel-industry executive Jason Kern, General Manager of the Embassy Suites by Hilton St. Augustine Beach Oceanfront Resort.  "Daily wellness check-ins on a mobile app, replacing restaurant menus with QR codes for touchless dining options, virtual front desk check-in and concierge, and digital room keys are all updates where smartphones are enabling a better experience."
Though not all parties will have a smoother experience because of these updates.
"Large groups have by far been the most affected this year and for obvious reasons," Kern states. "The limitations on large gatherings have led to a decrease in the number of attendees at events being held. However, these groups still need professional service, and self-service A/V options won't often deliver. For these situations, we've developed a 'phones out of the locker' approach that has allowed our staff to still communicate with and manage events from a distance ensuring support without requiring as much in-person assistance."
Utilities such as Wifi in rooms and around the hotel have become a standard in the industry to accommodate smartphone usage, with loyalty members receiving increased internet speeds becoming increasingly popular in hotels.
"Another ongoing development is related to smartroom technology, " Kern explained. "Giving guests the ability to control in-room amenities like lights, TV, and even the thermostat."
Guest Activities
Taking a "hands-off" approach to providing concierge services may seem strange to some; the shift to remote concierge service can be made more comfortable with the help of smartphones and mobile apps.
Restaurants, theme parks, transportation, and other local attractions are already making it easier to purchase online. And in turn, creating a simpler environment for your concierge team to navigate, whether that's booking dinner reservations for a guest or pointing them in the right direction to purchase theme park tickets. QR codes shared between hotels and local businesses and attractions can add even greater convenience to guests by allowing them to snap and view potential purchases quickly.
Post-Travel
If your guests haven't been sharing their trip with their social media friends and followers during their travel time, they will once they come home - to the tune of 85% of all visitors posting photos after their trip has concluded. Posting digital memories and advertisements for potential guests of the future from one smartphone to another.
These former guests post reviews about their travel, both positive and negative, for others to read, and it's these reviews that can start or stop the cycle for the next customer.
Today, 88% of travelers will pass on a hotel with less than three stars, 32% of which will look elsewhere if their rating is less than four-further reinforcing the notion that providing a strong guest experience is more crucial today than in decades past and will become more critical as time goes on.
Data, Privacy, and Tracking
If social media and online reviews are how guests help you advertise after they visit, collecting data and direct advertising is how your business brings those people back. Newsletters, promotional emails,  texts, the previously mentioned app push notifications are just some of the ways you can use the information your guest has given you to make them a guest again.
But, to do so, you have to know what having that data means, that your guest knows what it's used for, and how you will keep that information safe from potential threats.
Investing in programs and policies that protect your guest's information should be your priority first and foremost. Educating your employees on the importance of privacy and engaging in smart password protection strategies will improve your security. While investing in antivirus and firewall services and moving to a dedicated server can further protect your customer's data.
Ensure that the guests know what their information will be used for and only use it for those purposes. Customers expect to receive an email. They don't expect to receive a call once a week.
Use their data to update them on company news and promotions. Invite them back with unique offerings, or wish them a happy birthday. The customer will appreciate the gesture.
The Case for Smartphones in Hotel
Smartphones and mobile devices were already making their way into every aspect of the travel process; the needs of the time simply sped up the timeline. The sudden demand opened our eyes to the necessity of this technology to create cleaner environments and more educated interactions for our businesses. And as a result, we created some improvements.
Going into 2021, the only certainty is uncertainty. But, the demand for a cleaner and safer environment for everyone will continue to increase no matter what the next year may bring. Making sure your hotel is ready to adapt to those changes is all that matters.
Today, smartphones make our industry a safer one by eliminating high touchpoints in rooms, removing unnecessary in-person interactions, and allowing guests to plan their current and future vacation.
It's that same technology that will help us rebuild through social media and marketing campaigns-dedicating ourselves to building that strong brand presence online that brings in new customers year after year.
Mobile technology has become a powerful tool in many ways, and you never know what it will reshape next. But, if you're ever looking for the next significant change in the hotel industry, all you have to do is look at your phone.
HotelExecutive retains the copyright to the articles published in the Hotel Business Review. Articles cannot be republished without prior written consent by HotelExecutive.