Reaching In-House Guests Without an App
Hotel guests are not interested in downloading apps to their phone, but that doesn't mean your guest services should stop there
By James Lefcakis President, LEFCON, LLC | January 17, 2021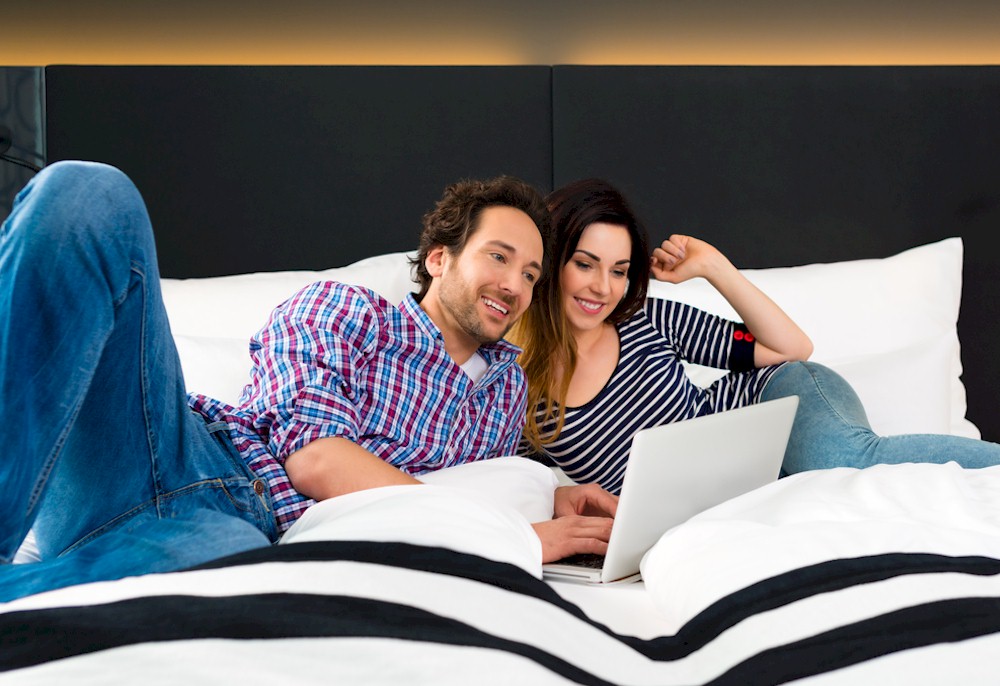 When apps first became accessible to the hospitality industry, they were our exciting and shiny new things. Expensive, complicated on the back end and difficult to use, and we still felt it was going to be the best way to create a captive audience for every hotel brand, big or small.
While the larger brands have succeeded in structuring apps that are viable for not only guest services but simple hotel operations such as checking into your room or adjusting a reservation (Marriott's mobile app drives $1.7 billion worth of revenue for the brand, MobileConnect 2019 ) smaller, independent brands are stuck either without an app or without an incentive for the guest to take the time to add it to their phones and keep it on.
Apps have now become part of our daily lives, not something special to download and covet. It's no longer cutting edge or the next thing, so we are able to take a deeper and more thoughtful look at what is right for our guest. In 2020 we were also skyrocketed into a world where face to face interaction no longer was just something we were trending away from, for the foreseeable future it's going to be seen as a health risk.
It's been said that COVID-19 would be an accelerator for some businesses, and in hospitality our technology capabilities, especially when it comes to the guest experience, have made major adjustments on a very quick timeline. Even as we become freer to travel and interact, these mobile technology resources are here to stay and should be built into a hotel's ecosystem permanently to keep up with future trends and simple guest expectation.
Most hoteliers can't find the return on investment or time spent enough to justify developing an app. But it's not just about the up-front investment from the hotel, it's something our guests don't seem to be interested in investing in either.
Why Aren't Consumers Downloading Hotel Apps?
At this point in our lives, with or without the pandemic, most consumers are on their phones more than they'd like to be. An additional app containing things they need to check, more push notifications or more actions that the consumer needs to take in order to interact is not desirable in our mobile inundated world. A 2019 study by zipwhip.com found that 61 percent of consumers would not install a new app in order to communicate with a business and of those that do, 77 percent never use that app again 72 hours after installing it. It seems as if getting a guest to install an app for a singular hotel stay is not worth anyone's time at that point.
Aside from the guests' time, both the costs and the time associated with developing an app can be extensive. Hotel websites have evolved as of late, and with that evolution we have new capabilities but also new expenses that often take up the bulk of the digital marketing budget. Without a proven ROI for the smaller brands, it's difficult to get the development of the app through budget approval.
What are Alternatives to a Hotel App?
1. Texting
Texting has become a basic communication skill for all ages. Allowing your guests to communicate with your team via text opens doors that you typically wouldn't get with a call down to the front desk. It allows communications to be direct, streamlining requests and removing any barriers the guest may have. It can be nearly automated, allowing for a quick response time no matter if your staff is monitoring it closely or managing multiple responsibilities.
At an entry level a hotel can simply set up a designated cell phone number to manage guest requests via text. But an automated system structured specifically toward guest services is recommended to better serve and protect your guests and staff. New systems provide automated check in and out text messages to guests and can also broadcast messages to all guests or specific groups, they can record each conversation so that details can be later referenced and can be structured to still feel personalized without the in-person interaction. While these capabilities may sound overwhelming, systems can be wired through the back or front of the house and divided by associate responsibilities to ensure no one is getting overwhelmed by multiple text requests at a time.
There is one common misconception about text messaging versus app that is now easily dismissible, that you cannot have a mobile key option without building an app system. More and more alternatives for keyless entry are evolving daily but the current leader is the QR code, sent to guests via text which is then opened on the guests' cell phone and scanned by the lock on the guest room door. "Keys" can be shared securely by texting to others, they can be reset as needed and turned off upon checkout all through automated systems tied to the hotel's PMS systems.
On the marketing level, once the guest's phone number is tied to their account, push notifications can market additional amenities to guests during their stay as well as alert them to promotional opportunities after their stay to encourage repeat business. As easy as it is to text, a hotel will want to work with their marketing and communications team to create a communications strategy that keeps the guest engaged via text and to prevent them from opting out. But the seamlessness of a text is a great option for any hotel to begin to create a mobile technology platform without an extensive investment in new systems.
2. Website and Already Existing Platforms
Smartphone technology and strong wifi make it a seamless experience for guests to jump on the internet just as quickly as they would an app. Accessing a designated web page through a url, QR code or connecting through another messaging system like WhatsApp allows guests to perform communications they are already familiar with doing without the commitment of downloading an app to their phone. These options still allow for custom communication and personalization of the guest's experience.
Centralized systems which host a number of these functions within a single platform allow for enough customization to create trends and analytics to capture overall guest satisfaction, but also create the necessary text-based platform that is easy for guests to access during their stay. These programs also allow for multiple associates to access communications sent by the guest which can lead to a better and faster guest recovery in negative situations by automatically escalating issues to the people who should best handle it.
Guests can also use these systems to pay for rooms, food or additional services in a contactless manner by using a QR code or url to push to payment or wallet systems. This is something the general public has become used to in response to COVID, and it's also a system that will most likely remain because of its ease, security and our familiarity with our cell phones managing our payment methods.
With the capability of a website being nearly endless, this option allows for further guest exploration such a loyalty programs or gamification, custom guest room settings and dynamic content that adjusts when a guest is accessing the page from an IP address within the hotel rather than outside during their research phase. The key is to work with your digital vendors to create a seamless mobile experience, accessed through a website rather than an app, that is so well done the guest doesn't notice.
3. Television Communications and Entertainment Systems
Paper in rooms was on its way out pre-COVID, but here is another case of the acceleration of a much-needed change in the industry. TV systems began expanding the types of information it could host and their interactivity to include multiple pages of content, hotel information and interactive menus that allow guests to view and order room-service through the TV screen and remote. Further evolved systems also allow for push notifications, providing guests with in-house programming, food specials and important security notes if needed.
Check out can also be enabled on the television, taking the interaction both away from face to face but also off the cell phone, bringing in the guests' formal interactions through the hotel systems, while still allowing guests to feel more in control of their stay. This is another instance where a technology partner can assist with dividing functions of the system to make sure they're being delivered to multiple outlets within the hotel including the restaurant's order system and the hotel's PMS systems. Entertainment systems of this level require a very high bandwidth as they're acting like mobile devices themselves, constantly pulling off the internet capability of the hotel.
What Type of Technology Set-Up Do I Need to Support my Mobile Communications?
One should always begin the process of moving a hotel to online technology by involving their technology partner. Not only does this provider already know the ups and downs of a hotel's internal systems, they are typically up on the latest technology options, as well as what works and what doesn't. The technology partner should be the first call when it's time to look into moving to mobile technology no matter the size of the product to guarantee the success of the implementation of the new systems.
While most of these platforms work within basic internet and wifi, there are a number of steps a hotel needs to take with its technology partner to be sure they have the infrastructure in place to support the additional strain that mobile guest communications can put on bandwidth. Advanced networking and additional firewalls may need to be added to the system to support programs and security. Never expect a platform to have the right security set up on their end to protect the privacy of your guests and the important information your in-house computers store.
There also needs to be a redundant system in case wifi goes down or there are interruptions in service. When moving to online and mobile resources to operate a hotel, it's not safe to assume that the guests chosen carrier will be able to provide strong service in place of the internet pulsing through the hotel. Backup power, networks and systems can be explored through a technology partner and put in place in hopes that you never have to use it.
There is a wide world out there of guest interaction that does not have to be fueled by the development of your own app. As guests continue to evolve their mobile communication options we must keep up with their expectations and needs and not expect them to remain in the original approach of a phone call to the front desk when there is a problem or a request.
Create your own mobile guest communication strategy with the right set of online partners that fit your need and your brand and be sure you have the right technology to support it. Your guests will appreciate your extra efforts to communicate with them and address their needs, creating strong guest loyalty, without having to add an app.
HotelExecutive retains the copyright to the articles published in the Hotel Business Review. Articles cannot be republished without prior written consent by HotelExecutive.