If you are having trouble viewing this email, please
click here

APRIL

Guest Service: A Culture of YES

Monday April 15, 2019
Getting to Yes: Cultivating and Sustaining a Culture of Yes

At a time when technology and social platforms make guest feedback and reviews more accessible and impactful than ever, a hotel management company's ability to consistently create a memorably outstanding guest experiences is more important than ever before. The best way to make that happen is to create a "culture of yes". That means building a team that's more than just being agreeable, but demonstrates both a willingness and an enthusiasm for responding to guest needs with positivity and problem-solving. Understanding the obstacles to getting there-and the best practices that can help you overcome those challenges-is essential for hotel management excellence.
TRENDING THIS WEEK
Amazon's Influence on Northern Virginia's Lodging Market
After a long Request for Proposal process, Amazon finally revealed its two locations for HQ2 in 2018-Long Island City, New York, and Crystal City, Virginia. Despite recent trials and tribulations regarding the Long Island City location, which ultimately ended in Amazon pulling its plans to establish a presence there, the Amazon HQ2 plans for Northern Virginia remain strong. Among the anticipated near- and long-term benefits of HQ2 is an influx of new hotel demand. The Washington, D.C. and New York City HVS Consulting & Valuation teams examine the potential impact on northern Virginia's lodging market in the following article.

DAILY HEADLINES - Monday Apr 15, 2019
| | |
| --- | --- |
| | More from our online Library Archives... |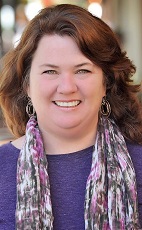 How to Scale Your Marketing Team by Working With Freelancers
There are many advantages to not only hiring freelancers but to develop long-term relationships with a team of freelancers. Many people have made freelancing a career choice and therefore have committed to ongoing training and developing their expertise in a specific niche. By working with freelancers, you're not only able to augment your staff but you will benefit from specialize knowledge and the diverse experience of the freelancer. Also, having a relationship with a team of freelancers enables your team to deliver projects on time, save money, and not over burden existing team members. Today, not only are freelancers benefiting from the freedom and flexibility that their choices offer, but so are the hotels they work with.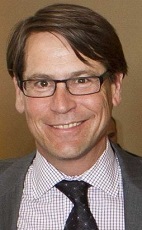 Creating Financial Leadership in Your Hotel
Creating financial leadership in your hotel has the same fundamental realtionshift at its roots. The traditional relationship in the hotel with reports and deadlines to submit; forecasts, budgets and commentaries is to have the financial leader tell the non-financial department managers when reports, forecast, budgets and commentaries are due and to send out schedules and hound everyone every month several times about the pending deadlines. This system does not work. I know because that was my system for nearly 20 years and all it ever consistently produced was my frustration and a lack of usable content.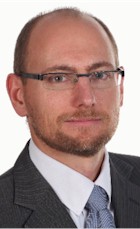 A Day in the Life of Two Revenue Managers
Recent discussions have been swirling around the revenue management industry and its swift evolution over the past few years, moving steadily past merely filling as many rooms as possible to holistically approaching the quest for achieving total revenue performance. However, approaches and technologies have not been the only revenue management components swept up in these influential winds of change. The lives of hotel revenue managers have also experienced drastic changes in not only their job responsibilities, but in their overall work efficiencies, insights and performance.

May 2019:
Eco-Friendly Practices: Corporate Social Responsibility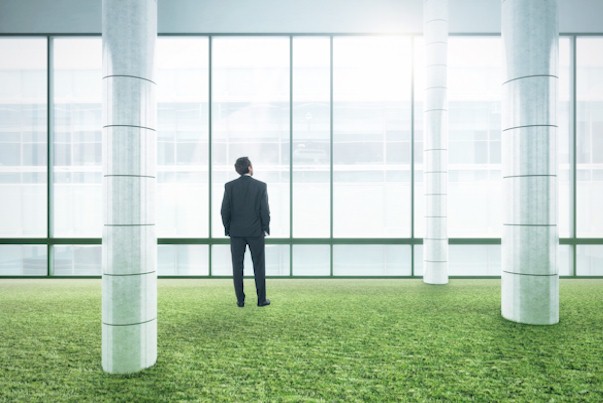 The hotel industry has undertaken a long-term effort to build more responsible and socially conscious businesses. What began with small efforts to reduce waste - such as paperless checkouts and refillable soap dispensers - has evolved into an international movement toward implementing sustainable development practices. In addition to establishing themselves as good corporate citizens, adopting eco-friendly practices is sound business for hotels. According to a recent report from Deloitte, 95% of business travelers believe the hotel industry should be undertaking "green" initiatives, and Millennials are twice as likely to support brands with strong management of environmental and social issues. Given these conclusions, hotels are continuing to innovate in the areas of environmental sustainability. For example, one leading hotel chain has designed special elevators that collect kinetic energy from the moving lift and in the process, they have reduced their energy consumption by 50% over conventional elevators. Also, they installed an advanced air conditioning system which employs a magnetic mechanical system that makes them more energy efficient. Other hotels are installing Intelligent Building Systems which monitor and control temperatures in rooms, common areas and swimming pools, as well as ventilation and cold water systems. Some hotels are installing Electric Vehicle charging stations, planting rooftop gardens, implementing stringent recycling programs, and insisting on the use of biodegradable materials. Another trend is the creation of Green Teams within a hotel's operation that are tasked to implement earth-friendly practices and manage budgets for green projects. Some hotels have even gone so far as to curtail or eliminate room service, believing that keeping the kitchen open 24/7 isn't terribly sustainable. The May issue of the Hotel Business Review will document what some hotels are doing to integrate sustainable practices into their operations and how they are benefiting from them.