Getting to Yes: Cultivating and Sustaining a Culture of Yes
By Chris Charbonnet Senior Vice President of Operations, Prism Hotels & Resorts | April 14, 2019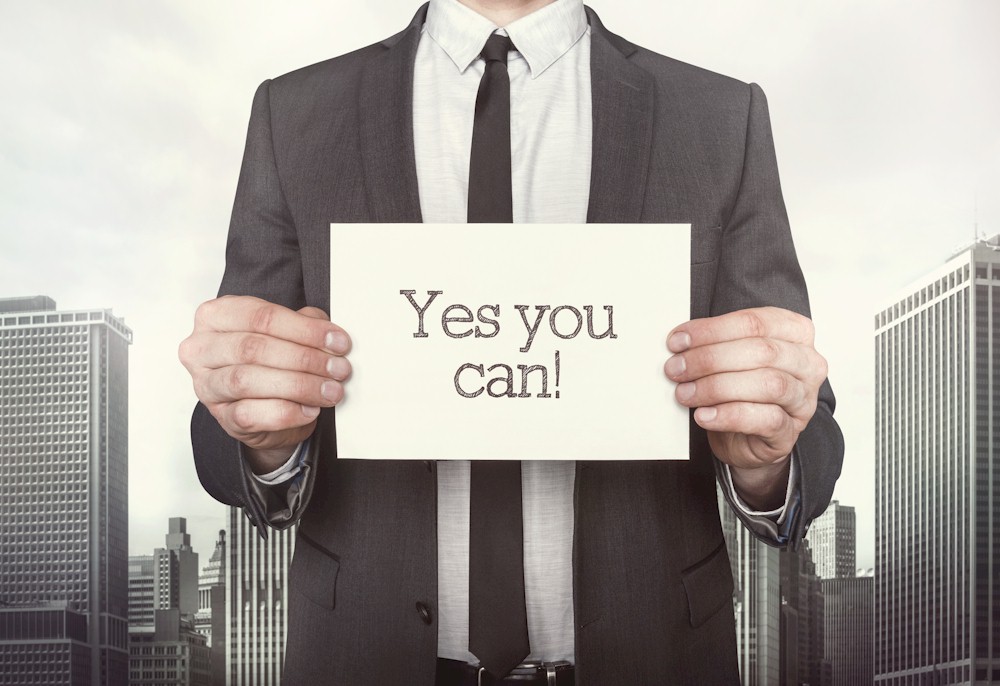 At a time when independent review websites and apps have made guest feedback and reviews more accessible and impactful than ever, a hotel management company's ability to consistently create a memorable and outstanding guest experience is more important than ever before. Word of mouth (both positive and negative) has always been a potent force in the hospitality business.
But now, social media and the explosive growth and popularity of sites like Trip Advisor have given that mouth a megaphone. Remarkably, a 2018 survey revealed that nearly 4 out of 5 travelers use review sites prior to booking accommodations.
With that in mind, hotel management professionals are working harder than ever to not only provide clean and comfortable rooms for their guests, but to go out of their way to cater to guest needs and to resolve any problems in an expeditious manner. To ensure those goals are consistently achieved and to make sure hotel staff are doing everything they can to provide the highest possible level of service to hotel guests, hotel owners and operators are striving to create a culture of yes in their properties.
On one level, a culture of yes means exactly what it sounds like: when guests have special requests or problems, team members-from the front desk to housekeeping-understand to responded in a positive, constructive and solution-driven manner. But building a "culture of yes" means more than just responding in the affirmative. It also means instilling-both as an operational mandate and as a motivational mindset-a willingness and an enthusiasm for responding to guest needs with positivity and problem-solving.
But getting to a place where every member of your team consistently embraces and participates in a culture of yes is not always easy. There are practical, logistical, situational and personnel challenges that must be overcome. With that in mind, hotel management professionals would be wise to take the time to make sure that they understand what the most common obstacles to reaching a yes culture are, and to ensure they have a working understanding of the strategies, tactics and best practices that can help you overcome those obstacles and get to yes.
Obstacles and Opportunities
Here are some of the most common and challenging obstacles that can make it more difficult to build and sustain a culture of yes-and some practical and proven solutions to overcome those obstacles:
Lack of creativity and problem-solving
Simple and straightforward guest requests are rarely a problem. Extra blankets? No problem. Early check-in? Uncomplicated. But when a guest approaches hotel staff with an unusual problem or a request, one of the difficulties is that not every employee has the instinctive creativity and problem-solving skills to be able to address that request or solve that problem in a timely and constructive manner. This can lead to hesitation, confusion or uncertainty, and the perception on the part of the guest that they are not a priority and the hotel team is not doing everything in their power to help them.
With that in mind, one of the things we look for in prospective employees is people that have that creativity and problem solving. The process of getting the right people on your bus-and evaluating employee personality traits and professional strengths and weaknesses-starts as early as the first interview. Because the reality is that no matter how well or how often you train and educate your team, employees have different inherent strengths and weaknesses. To the extent that it's possible, maximize their chances of success by making sure they are sitting in the right seat on the bus and working in a position that suits their personal strengths.
One way to do that is to use personality tools and assessments. A simple 15-20-minute assessment test can go a long way. Naturally competitive and persuasive individuals might be a good fit in sales, while inherently empathetic and creative applicants may be better suited for the front desk or another customer-service role.
Among the most common bumps in the road on the journey to yes are those atypical and unusual circumstances that fall outside the average daily experience of hotel employees. No matter how creatively or comprehensively you envision things that could go wrong or compile lists of possible guest requests, something new and different will arise. When those true unknowns and unusual situations inevitably arise, you need to have a team equipped to respond appropriately. And the single best way to do that is to practice.
I'm a big believer in the power of sports to teach teamwork and constructive collaboration, and the sports analogy also extends to the importance of practice in teaching your team to respond instinctively and correctly to dynamic situations. You can teach your core values and talk about scenarios in a classroom session all you want, but unless you practice dealing with unusual circumstances (in a realistic manner), you are not giving your team the tools they need to successfully navigate those moments. Have managers run live role plays, simulating real-life scenarios and tricky circumstances to make your team more comfortable and confident when new challenges arise for real.
The old service industry cliche is that "the guest is always right." While objectively that's simply not always the case, subjectively their sentiments are always right. It is important that guests feel like their needs are being prioritized and that hotel staff are working to resolve any issues to make their stay as enjoyable and friction-free as possible. Even in circumstances where guests make unreasonable or even impossible demands, your team needs to be able to diplomatically and empathically handle the situation. Be honest and make it clear that you are on their side. Be ready with alternatives to show that you aren't just giving lip service to resolving an issue, but are actively trying to find a way to meet their needs.
Best Practices
What follows are some of the most important best practices and points of emphasis that all hotel management professionals looking to build a culture of yes should be adopting:
Positive internal culture
A positive and accommodating "yes" culture toward guests begins internally. The golden rule of "treat others like you want to be treated" doesn't end at management's door. In other words: don't just tell your team how to treat people and take their concerns and needs seriously, show them. Listen to your employees when they have questions or concerns, and support them in finding ways to address them. You can't expect them to leave their problems at the door and help others if you aren't practicing what you preach and making sure their needs are met.
Teamwork makes the dream work
It may seem redundant to point it out, but people are only human. Even the most motivated and capable and well-trained hotel employee will have off days. Maybe they aren't feeling well physically, are distracted and are dealing with issues outside of work that could impact their performance and personality on a given day. Understand that there will be days like that, and teach and train your team in a way that makes it clear they need to be able to rely on (and support) each other. Having a rare bad day as an individual is acceptable, but never as a team.
You simply cannot let a tired or grumpy team member make a negative impression on a guest or detract from the guest experience. Team-building and collaborative training can help, as well as conveying to all hotel staff members that they are part of a cohesive unit. If your team knows that they can rely on a counterpart to step up and help out in a pinch, the resulting atmosphere of positivity and mutual support can have a remarkable overall impact on team morale and guest perception.
That teamwork and mutual support is only possible if your team not only trusts, but talks. Make sure you build and maintain clear lines of communication-even and especially between departments and between shifts. If every component of your operation is communicating well together and everyone understands they are pulling on the same rope, you minimize the odds of resentment or frustration and create an atmosphere of collaborative positivity. Housekeeping can step up and clean a room early. Room service can remake an order. Great communication and trust leads to accountability (both on an individual and team level) and the attention to detail that is crucial in an environment where even one disappointment can spoil a hospitality experience.
It's management's obligation to practice the same level of trust and communication, as well. If you want your team to be independent and decisive, you have to let them know that you will support them in their decision-making, and that mistakes and failures are learning opportunities.
While it's impossible to anticipate every guest request or potential problem, that doesn't mean that there isn't value in making every reasonable attempt to do so. Particularly today, when there is more detailed information available about your guests and their preferences and priorities than ever before, there's no excuse for not leveraging that data to enhance the guest experience. Train your team to make use of those tools, and to learn to think ahead and anticipate as much as possible. If you can meet a guest request without them even asking or solve a problem before it occurs, you won't even have to say yes. And your guest service will reach a whole new level.
Positivity. Teamwork. Trust and communication. Empowerment. These might seem like abstract ideas, but there are very concrete and specific steps to manifest them. Take those steps. Implement those policies. Evaluate and train and practice and reinforce. Hotel management companies that commit to those ideals will find that they are well on their way to that all-important culture of yes.
HotelExecutive retains the copyright to the articles published in the Hotel Business Review. Articles cannot be republished without prior written consent by HotelExecutive.