If you are having trouble viewing this email, please
click here

JULY

Hotel Spa: Pursuing Distinction

Thursday July 11, 2019
Fulfillment Travel: An Essential Part of Meeting Guests' Needs

As people face challenges throughout life, they often need a restart button or something to give them a new, fresh perspective. Whether it is an illness, a divorce, a death, a job promotion or change in career, a new baby or a new relationship…life is hectic. Wellness travel helps to put life into perspective and find healthy outlets to make the most of a situation- creating a very fulfilling experience. Many guests find it beneficial to schedule these "resets" multiple times a year because of the difference they feel afterwards.
TRENDING THIS WEEK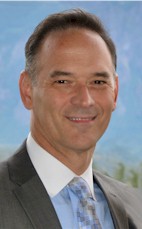 Training Your Hotel Employees to Manage an Active Shooter Situation
For U.S. hotels, an active shooter situation ranks high on the list of security concerns. And without proper employee training, a hotel has no chance of handling such a situation correctly. Effective training should include local law enforcement, first responders and all employees. It should address real-life scenarios that prepare staff members to respond appropriately. It should include key roles and responsibilities for each division head. And it should include smart prevention strategies. This article walks you through the basics and provides resources hotel general managers can use to develop their own program or enhance their current training.

DAILY HEADLINES - Thursday Jul 11, 2019
Hotel Newswire Top Pick
Trending: How CBD is Being Incorporated into Hotel Wellness Programs
From room service to spas, CBD is popping up in luxury chain and independent hotels across the U.S. Move over lavender and sage, the hotel industry is tapping into the "magical elixir's" popularity in the health, wellness, and beauty industries and incorporating the ingredient into spa treatments. Due to its anti-inflammatory properties, stress-reducing claims, and our growing obsession with self-care and wellness, CBD is the new and hottest commodity in hospitality wellness. With spa treatments designed to relax and rejuvenate, posh establishments like The Ritz-Carlton and JW Marriott are at the forefront of the CBD craze, which, according to our sources, has no plans of slowing down.
| | |
| --- | --- |
| | More from our online Library Archives... |
Wellness Tourism: Creating Better Experiences, Increasing Revenue & Boosting Brands
In this article, we explore wellness tourism and how the hospitality industry as a whole can better leverage wellness to maximize revenue. A new perspective and one that comprehensively addresses the domains of wellness can offer significant insights into maximizing hotel spa revenue by creating better products, experiences, and promotions. Further, research is introduced from Wellness Tourism Worldwide including PEACE, an acronym that frames the wellness traveler experience as both a mental process and as an outcome,. Other hospitality consultants weigh in on the subject.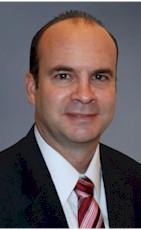 The Future of Hotel Spas: The Tomorrow Spa
Hotel spas have come a long way, yet they haven't really gone anywhere. While the world around us has changed significantly in the last twenty years or so, the hotel spa has not. Spas have become a standard feature in most 4 Star and 5 Star hotels. Guests have come to expect a spa in these hotels. But does that mean they will use it? The numbers seem to suggest the answer is no - at least not like they used to. So, what is the Future of the Hotel Spa Business? Here's some thoughts for you to consider.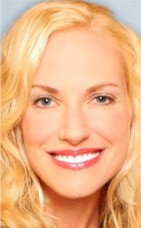 Millennials are counteracting their fight to have more free time with upping their productivity. They crave the spa because they put their well-being before work. Other demographics are also working to live rather than living to work. With that sentiment business travelers are adding on to their working business trips by adding family or significant others to the trip. Spa and wellness programs work wonderfully in the sense that they add creative fitness, healthy cooking, meditation, team and couples focused activity to the sometimes hum-drum qualities of a hotel stay. Furthermore, as a property slated to handle a company's business travel and leisure expenditure is a profitability bonus that makes numbers sing the praises of bleisure.

August 2019:
Food & Beverage: Millennial Chefs Lead the Way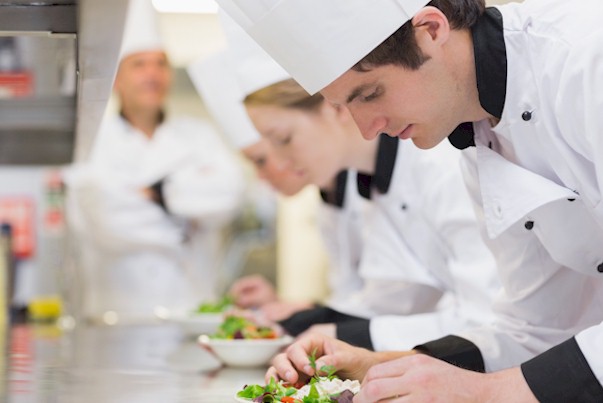 Led by Millennial chefs, hotels continue to foster sustainability, sourcing and wellness within their dining rooms and banquet spaces, and by all measures, this is responsible for an increase in their revenues. In many hotels, the food & beverage division contributes 50 per cent or more to hotel sales and they are currently experiencing double-digit growth. As a result, hotel owners are allocating an increasing amount of square footage for F&B operations. The biggest area of investment is in catering, which is thriving due to weddings, social events and business conferences. Hotels are also investing in on-site market or convenience stores that offer fresh/refrigerated foods, and buffet concepts also continue to expand. Other popular food trends include a rise of fermented offerings such as kombucha, kimchi, sauerkraut, tempeh, kefir and pickles - all to produce the least processed food possible, and to boost probiotics to improve the immune system. Tea is also enjoying something of a renaissance. More people are thinking of tea with the same reverence as coffee due to its many varieties, applications and benefits. Craft tea blending, nitro tea on tap and even tea cocktails are beginning to appear on some hotel menus. Another trend concerns creating a unique, individualized and memorable experience for guests. This could be a small consumable item that is specific to a property or event, such as house-made snack mixes, gourmet popcorn, macaroons, or jars of house-made jams, chutneys, and mustards -all produced and customized in house. One staple that is in decline is the in-room minibar which seems to have fallen out of favor. The August issue of the Hotel Business Review will document the trends and challenges in the food and beverage sector, and report on what some leading hotels are doing to enhance this area of their business.