Email Marketing Revisited: What Smart Hoteliers Understand Today
By Josiah MacKenzie Vice President , ReviewPro | July 17, 2011
Does email matter anymore?
With all the hype over social media during the past several years, email has taken a backseat role in many ways. That's a shame. Email remains a very powerful marketing tool when used correctly. It can serve as the cornerstone of permission-based relationship marketing - a concept Seth Godin developed in his 1999 book Permission Marketing.
Email usually has a higher psychological value than other social media communication. If you are consistently delivering value in your messages, people will listen to what you have to say. And they'll take action.
A Datran Media survey of CMOs found that email was by far the strongest performing advertising channel last year: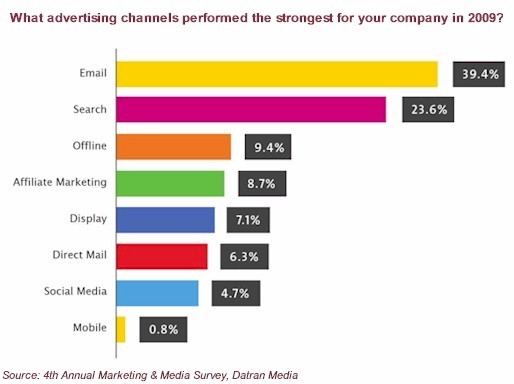 Email in a social media world