Hotel Occupancy: The Cost of Doing Nothing
By Dylan Loch Founder and President, Hotel Room Alerts, LLC. | September 21, 2014
Operating at maximum capacity is the most obvious way to maximize revenue. The benefits are very clear, but let's begin by taking a deeper look at some of the costs associated with operating in such a manner. Hotels require loyalty on behalf of individual travelers, business professionals, and corporations to sustain repeat guests and ensure that these guests do not stay elsewhere. The hotels offer loyalty programs as an incentive to their guests to stay there every time, but what happens when the hotel is at maximum capacity, and there are no rooms available?
Many hotels will offer some type of guarantee to gold or platinum members that they will always receive a hotel room, regardless of how late they are trying to book. However, it is quite common that the hotel cannot back their promise, and these loyal customers are forced to stay elsewhere. This is a direct cost to the hotel because their loyal customers may feel resentment, and they can in turn lose this loyal customer. So what should the hotel do when they're operating at maximum capacity?
The question becomes whether or not to offer some type of waiting list that their guests can sign up for in order to be notified when their desired hotel room becomes available. What many hoteliers do not take into consideration is that offering a waiting list is also a cost that they must incur. Let's think about this from the perspective of their staff's productivity levels. The hotel's front desk manager must utilize his or her valuable time taking calls and checking availability, processing cancellations, and calling guests on a waiting list in order to try and sell the inventory that just became available. For some hotels, this cost of lost productivity in its front desk manager may outweigh the cost of losing a loyal guest or letting inventory go unsold.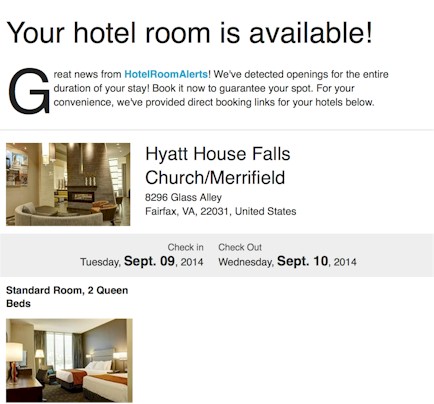 In previous years, there were minimal outlets to try and sell this unsold inventory. Furthermore, any last minute cancellation would have been an almost guaranteed loss for the hotel. It is no surprise to any of you that technological innovations are leading the forefront in finding new and efficient ways to get rid of unsold inventory.
We have several new software companies such as Hotel Tonight that offer discounted rates on last minute inventory to help fill vacant rooms. But the question still stands regarding what to do when the hotel is completely sold out. Hotels can lose hundreds of thousands of dollars due to last minute cancellations. Many hotels will not penalize guests who cancel last minute because they believe that the trade off in maintaining high customer satisfaction is worth sacrificing revenue due to these last minute cancellations. Things have gotten worse for the hotels now that third part online travel agencies will allow guests to book their rooms without having to actually pay a dime at the point of booking. They can reserve a room without actually having to pay anything until checking out of the hotel, which incentivizes hotel guests to book a room as soon as they think they may need it or as soon as something becomes available without having to worry about getting stuck with any last minute cancellation fees.