The Big Data Revolution Within the Hospitality Industry
Uncovering a Traveler's 'Digital Profile'
By Rahul Razdan CEO, Ocoos | March 27, 2016
Big Data will provide a complete "digital profile" of current and prospective guests, enabling hotel executives to create more effective marketing and communications campaigns. This opportunity, available for all and affordable to all, will transform the way hoteliers interact with travelers; it will revolutionize this relationship for the better by making outreach more direct, personal and relevant. Thus, these benefits are too important to ignore - they are too substantial to dismiss - since the result will be a more intimate and gracious expression of loyalty from hotel executives on behalf of their most loyal supporters. Welcome to the big dividends of Big Data.
Attention, hotel executives: Every morsel of information about every guest – past, present and future – already exists; it is available for you to analyze, scrutinize, read, review and examine; it is decipherable, thanks to a revolution in technology and a transformation in pricing, where data – all those ones and zeroes, in perfect correspondence to each person's digital profile – reveal how, when and why to customize your marketing to each patron . . . without busting your budget.
This series of events is worthy of the word revolution because, when you look at the way hoteliers try to attract new guests and retain current visitors, when you look at the expensive advertising campaigns by global brands and the more modest initiatives from boutique destinations, the type of messaging is, for all intents and purposes, the same.
These efforts, through print, radio, TV and various forms of online media, tell the public what a specific hotel is; whether it is an international chain that chooses to summarize its values with a slogan, or whether it is an independent hotelier that seeks to highlight its emphasis on exceptional service – either company spends the majority of its time talking about itself, never bothering to learn how to speak to each individual guest, who has his or her own respective interests.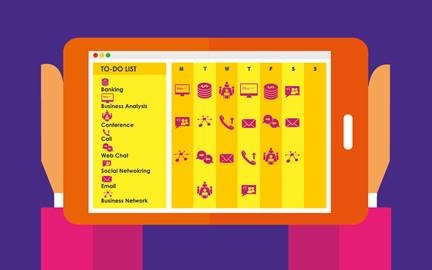 Big Data changes this relationship for the better.