New Advancements in Hotel In-Room Technology
By Richard Walsh Founder & Chief Executive Officer, Travel Marketing Dynamics | January 12, 2020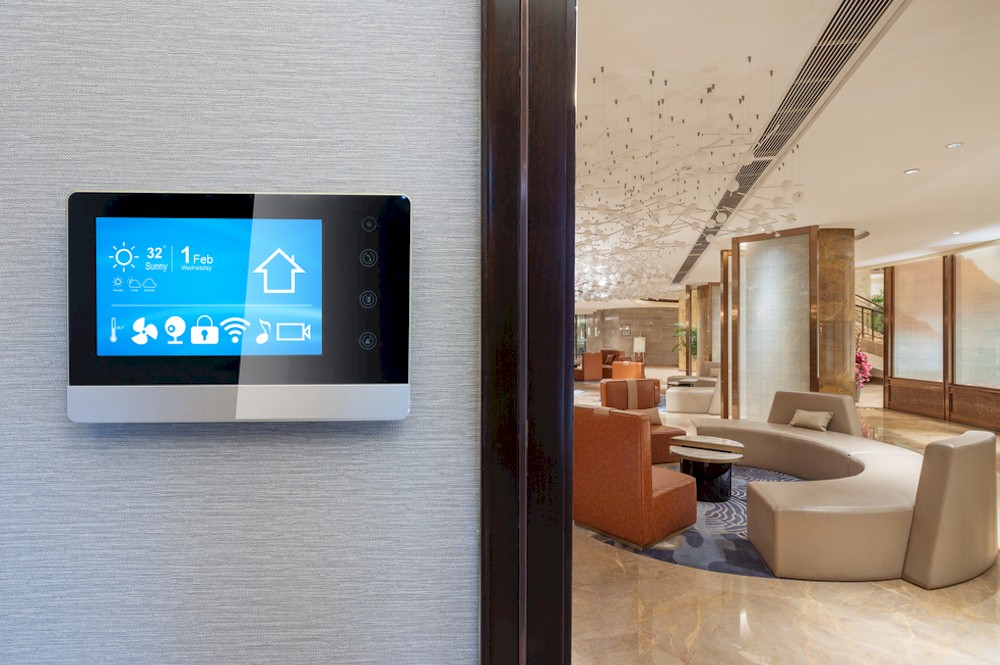 Is In-room technology services on your hotel's budget for 2020? These services have a serious impact on all hotels today and the impact will continue to grow as new in-room devices and methods are brought to market to give the hotel guest a more personalized experience through a more convenient method of guest control. Will these devices and applications help reduce per room costs and increase business along with revenue. The answer is in what devices best fit the hotel' guest profiles, location and budget.
How do the results of a guest's experience affect the hotel's business? The guest in-room experience is the foundation for the often-overstated term "Personalization". True personalization is a direct result of the quality of the in-room technology, as well as staff interaction and overall amenities. In-room personalization is all about the guest's ability to wirelessly control multiple aspects of their room, including convenient internal and external voice and text communications, preset thermostat, alarm clock, no touch remote, Bluetooth speaker connectivity, convenient AC and USB outlets, receive pre-approved text messages from the hotel and a convenient location for LED light. Plus, there is infinite value in the guest presence and usage analytics that some devices collect and provide the hotel.
There's also per room technology services that help manage the HVAC control to reduce the overall operating costs.
What technologies have the greatest benefits for both the guest and hotel? The challenge most hoteliers face is what technology investment of time and money will deliver the greatest ROI and guest benefits. Each phase of the guest process is important (1) Pre-arrival / Online search and booking (2) Arrival / Check-in & Accommodations (3) Post departure / potential loyalty & reviews. The pre-arrival process is based on property proximity to the reason for travel along with amenities, guest reviews, brand and price.
Arrival is influenced by the exterior of the building. Post departure response is a result of a request by the hotel for guest feedback to help improve the future guest's experience. The fundamental element to grow business is convenience in each of the three steps is "guest satisfaction".
When you purchase a car or something of value, do you look back on the purchase and judge its value based on the purchase process or the personal value of what you purchased? You judge and respond based on the quality of your purchase and for hotels that is the guest's experience during your stay. And, today's in-room experience needs to understand how people manage and engage in their everyday lives. Their everyday activities are all about convenience through easy to use technology, including mobile devices and AI voice controls that enable automated conveniences that they don't have to learn or manage to enjoy their time in their hotel room.