Six Main Areas of Hotel Design That Will See the Biggest Changes
By Cristina Faedi Promotional Activities Manager, Confindustria Ceramica | November 2020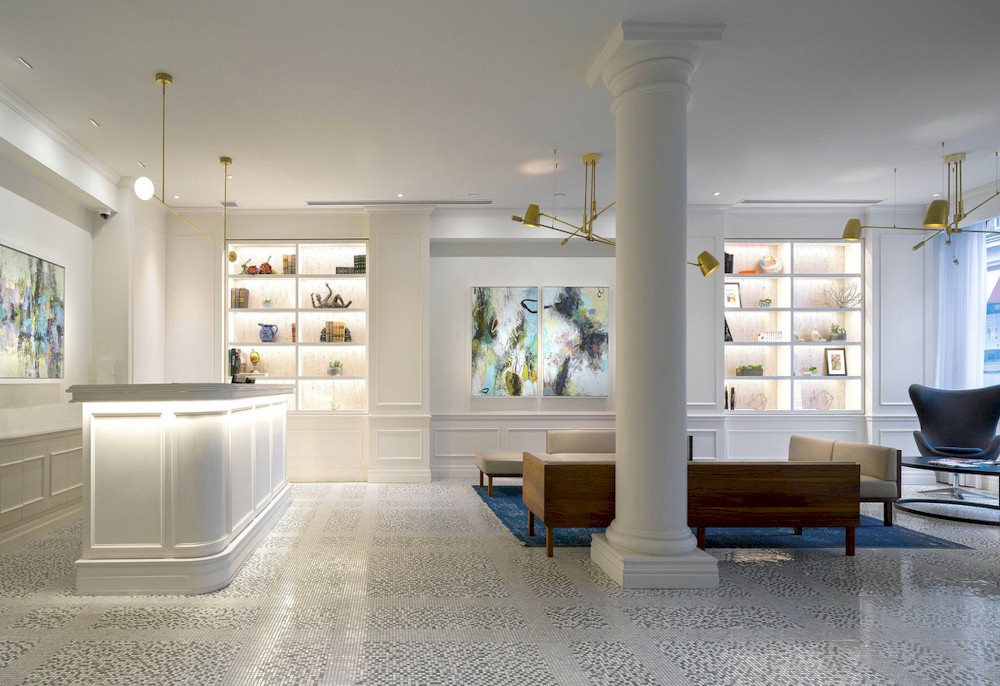 As we all know, COVID-19 has generated widespread concern for both public and personal health. Among many other things, this global crisis has led to an unprecedented work-from-home experiment, government-mandated lockdowns and restricted travel, and the placement of hand sanitizer and social distancing markers in every hotel, restaurant, retail, and office building lobby.
But on a deeper level, this pandemic has accelerated a broader conversation about the importance of designing spaces that support visitor health and wellness - especially within the hotel industry. Of course, the post-COVID hospitality sector will not see people returning to hotels in droves. It's going to take some time. In order to stimulate the travel economy once more, hospitality providers and the designers they employ must step up to the plate with effective, long-term solutions that make people feel comfortable and excited to book their stay.
According to a 2017 report by the Global Wellness Institute, the wellness tourism industry grew by 6.5% annually from 2015-2017. These numbers suggest that the conversation surrounding health and wellness was gaining traction long before the pandemic completely upended life as we know it. The only difference is that, now, "wellness" is no longer just a hot topic largely championed by designers and hospitality providers - it's become part of our universal vocabulary.
After an extended period of emotional and physical stress caused by the global health crisis, a tanking world economy, and for many, a severe lack of social interaction, the concept of wellness is top of mind for everyone. As a result, future hotel guests will expect a holistic experience that not only safeguards their physical health by reducing the risk of infection, but that also supports their mental and emotional wellbeing at every step of the way.
Visitor health and wellness will remain a top priority for many hotels as they begin to adapt, reconfigure, and even completely renovate their interior spaces. This will lead to some obvious design choices like the addition of space dividers, hygienic materials, outdoor areas, and larger guest rooms (wherever they don't already exist), but it will also lead to the incorporation of more subtle details that are known to subconsciously affect visitor wellbeing, such as biophilic design, sustainability, and more. Here are six main areas of hotel design that will see the biggest changes: