Redefining Your Guest and Re-Imagine Your Hotel's Spaces
By Michael Strohmer Principal & Architect, HKS | March 21, 2021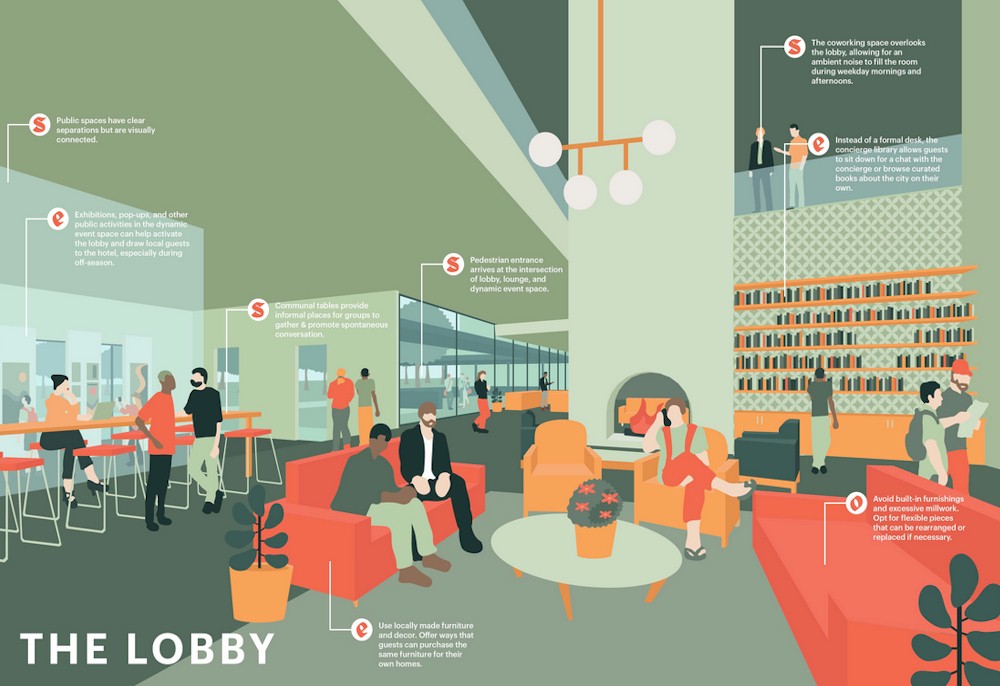 This article was co-authored by Jenn Carlson, Designer, HKS; and Kay Curtis, Architectural Designer, HKS
The COVID-19 pandemic exposed significant vulnerabilities in our daily lives and to economy.  The hospitality sector was one that was most negatively impacted. Historically, hotels have primarily focused on guest room, food and beverage, and event revenue as their main income generators, but with many travel and large-scale events suspended due to the pandemic, the industry continues to struggle.
As our understanding of the virus progresses and vaccines roll out, the situation has slowly started to improve for the industry. However, hotel operators, owners, and developers are facing some big decisions on how to be proactive for similar situations and fluctuations that impact the travel industry in the future. As an industry, we must consider the ways that future pandemics or natural disasters, as well as recent shifts in social behavior will impact how hotels are designed and operated.
At HKS, we've spent the last year conducting research and generating strategies that hotels can deploy to potentially diversify their revenue streams in the face of uncertainty and changes in travel. Our research report, Hotel&: Redefining the Guest to Design Business-Resilient Hotels, along with other concepts from our firm's experienced hospitality designers, puts forth forward thinking design solutions aimed at more enjoyable guest experiences that help to insulate our projects from market vulnerabilities and fluctuations experienced during uncertain times.
Redefining the Hotel Guest
Even during this pandemic, people have chosen to continue to travel. Data shows that most people are staying closer to home, trading train and plane travel for cross country road trips. While modes of transportation and length of trips were impacted, travelers continued to crave new experiences and destinations.  Afterall, "travel is the only thing you buy that makes you richer."