Checking in for Success: the Art of "Workspitality" Design
By Samuele Sordi Chief Architect, Pininfarina of America | November 2023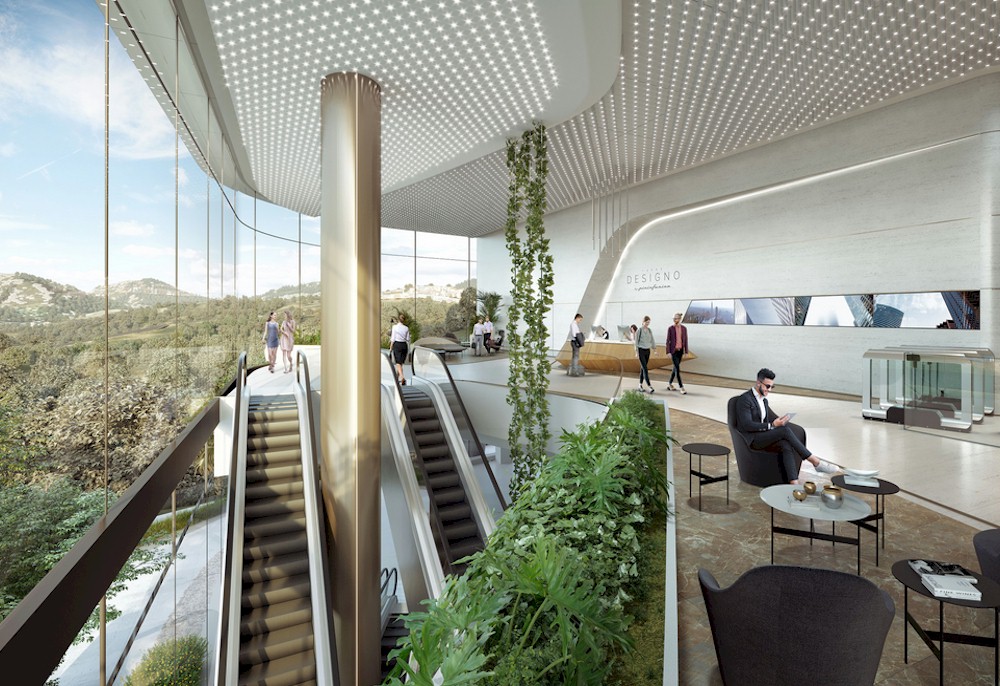 It's no secret that the nature of both work and leisure have undergone dramatic transformations in the last few years.
Accelerated by the pandemic and a sizable shift in attitudes about how we spend our valuable time, the lines between work and life are continuing to blur, and those who would have traditionally found themselves working 9-5 in an office may now, thanks to remote work, be sending those all-important email updates next to the pool in Bali.
It's challenging on several fronts; on one hand, conventional offices are faced with evolving into ecosystems that prioritize teamwork, creativity and the welfare of employees, or becoming obsolete. On the other, traditional places of leisure - namely, hotels - must adapt to keep up with the growing demand for stations and collaborative spaces designed for working remotely.
According to Forbes, 12.7% of full-time American employees work from home while 28.2% work a hybrid model, as of 2023. And looking ahead, remote and hybrid work's popularity is only projected to grow, with an estimated 32.6M Americans (or 22% of the workforce) working completely remotely by 2025. It's clear that hybrid and remote work are popular with employees, and as more companies adopt these policies, it also opens the door for more Americans to travel while they work rather than having to take time off. In fact, despite looming recession threats, mass layoffs and continuing inflation concerns, 49% of Americans have planned to travel more in 2023 than they did in the previous year.
With this in mind, the logical solution would seem to be equipping hotels and other traditional leisure spaces with the tools necessary to support a growing remote, often traveling workforce. But we are at a critical juncture - how can we as architects and designers create spaces that feel hospitable and communal but also support productivity?