Adapting Group Meetings to Survive and Thrive Amid the Pandemic
By Giang Vu Executive Assistant Mgr Food & Beverage, Alma Resort | September 2021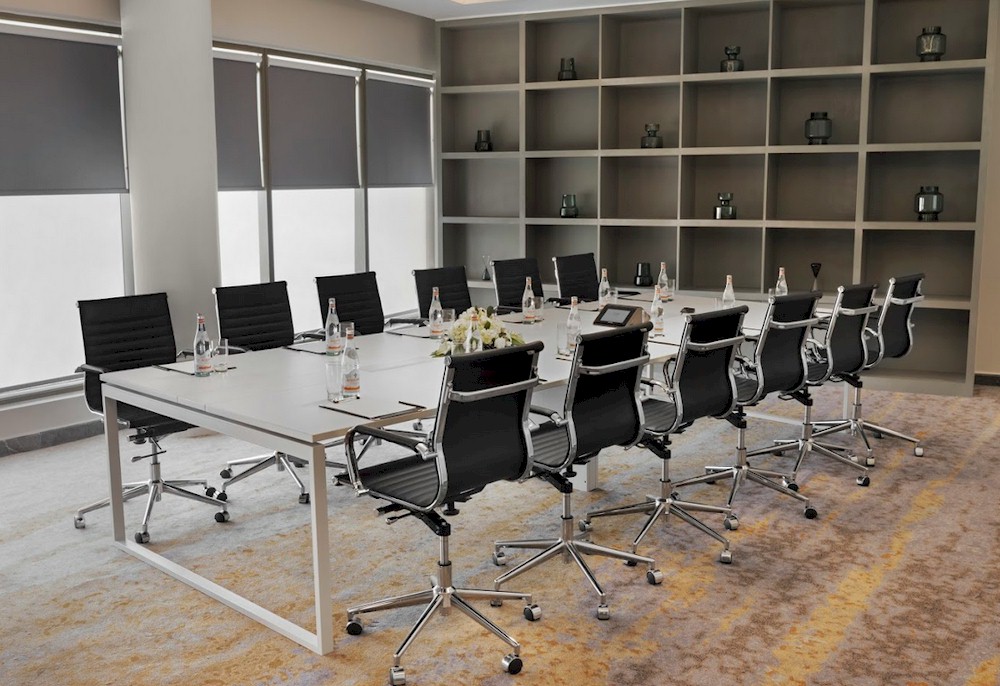 To say that COVID-19 took a meat axe to the events industry would be something of an understatement. Like the hotel industry, the MICE industry has also suffered immensely due to the global pandemic. The implementation of lockdowns and social distancing measures has struck at the very core of what the MICE industry is all about – meeting and interacting with one another – forcing us events planners to reconsider and, where we can, reinvent group meetings.
However like the hotel industry, the events industry is a very resilient one because many people, sooner or later, need it for one reason or another. Despite the devastation wreaked by COVID-19, I'm very optimistic that the MICE industry will bounce back, and bounce back with a vengeance. As things recover, a pent-up demand for group meetings, on the back of companies putting so many staff initiatives on ice amid the pandemic, should hopefully ensue.
While the proliferation of technology has, to varying degrees of success, helped us circumvent the challenges of COVID-19 by permitting online meetings, I believe it will never completely replace our desire to meet each other in person and relish a great event. As human beings, we are inherently social creatures. It's in our nature to bond and we much prefer to sit together and talk to each other in person rather than at a computer screen, isolated from our colleagues. Nothing beats meeting a person in person, particularly when it comes to business and building rapport among your business connections and your employers.
Due to holding off on group meetings, conferences, team building events and annual parties for their staff during 2020 and 2021, we are confident companies will heavily invest in face-to-face group meetings once it is safer to do so; hopefully by the middle of next year if vaccination levels are high enough around much of the world.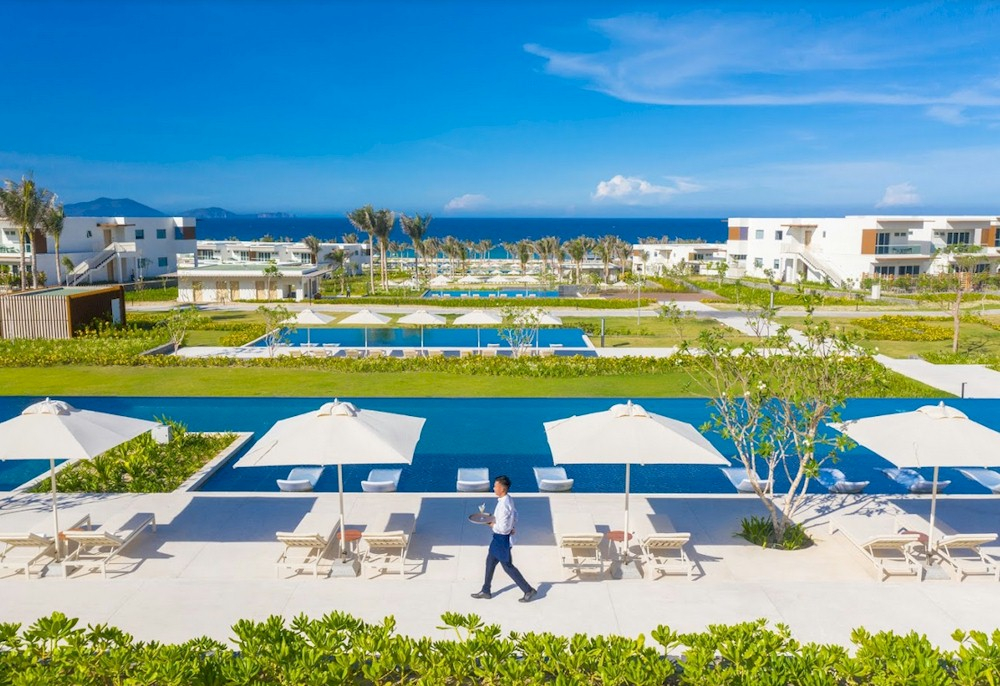 Situated on Vietnam's scenic Cam Ranh peninsula, Alma is anchored by 12 swimming pools that cascade down to Long Beach.