Where Iguanas Meet Luxe Digs: Paradise Found in Eco-Heaven
By Mariam Roberson Managing Director & Owner, San Ignacio Resort Hotel | May 2022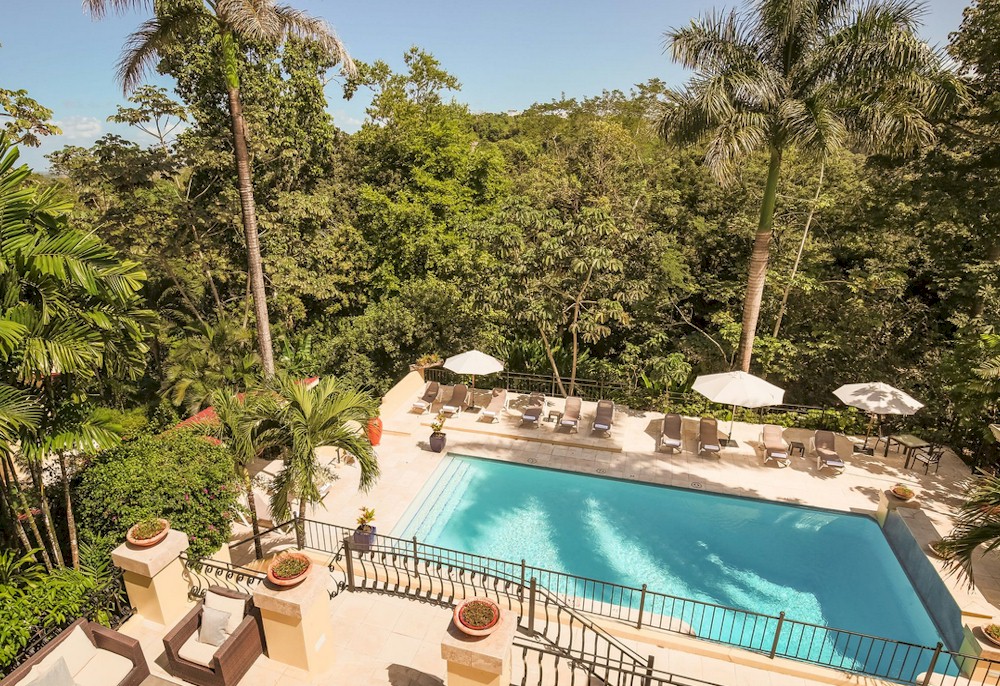 Guests eager to sort out a stay at what is fondly referred to as "the only jungle in town" notice the difference the moment they arrive at what used to be a lavish estate where the rich and famous congregated for intimate social gatherings.
The grandeur is still there. As is the swimming pool. But the vibe has changed dramatically as this San Ignacio Belize property committed itself to guest experiences that exemplify all aspects of sustainability.
When founder Escandar Bedran and his family sought to turn this lavish property into a unique sanctuary devoted to showcasing nature's treasures, they never doubted for a moment that they couldn't accomplish this goal. In fact, when Her Majesty Queen Elizabeth II visited San Ignacio, there was no question about where she and her party would visit. That was more than 25 years ago, yet the San Ignacio Resort Hotel remains the premier property for folks who are seeking a Belize holiday that is the antithesis of ordinary.
Education Over Revenues
It can be risky for any business to devote space with a potential to generate revenue to be used instead for educational purposes, but the San Ignacio Resort Hotel's commitment to prioritizing ecology over profits is most profoundly seen within the hotel's Green Iguana Conservation Project installation. It's one of the most compelling and notable amenities on the property.
For less than the cost of a fast-food lunch, guests gain access to an interactive experience dedicated to the survival of threatened Green Iguanas indigenous to Belize. Over-hunting threatened the survival of this species and before these Green Iguanas became extinct they suggested this unique wildlife installation. With every Iguana released back into the wild, they celebrate the decision to launch this effort.