Welcome to The Jungle: Memoirs of a Chef During The Pandemic
By Rece Hogerheide Executive Chef, Daxton Hotel | August 2022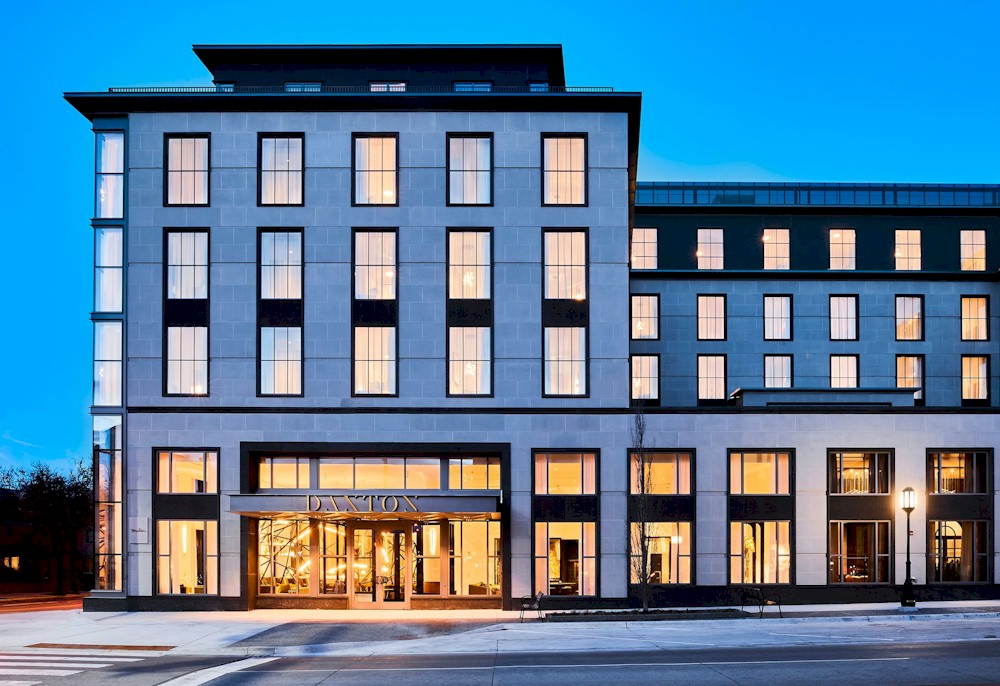 For many of us in the Midwest, spring not only signals the end of gray winter days, but this spring seems to have had a bit of a different feel.
Winter and all its clouds and cold have been washed out with sustained presence of the sun during our days. Wild spring onions and flowers have emerged from the ground and trees are taking on that familiar green that we longingly yearn for.
The rebirth of this spring feels different because the exhaustion from the global pandemic has taken its toll on people. They wear the exhaustion on their face and carry it in their walk. Not only has the pandemic taken its toll on our guest population, but it has weaved its nasty web into those of us who have chosen the service industry as our career.
It's an early Thursday evening in spring and the sun cascades through the floor-to-ceiling windows. It gently warms the cool marble bar top as guests have begun to fill all the seats around the bar. The lobby floor is bustling with guests making their way to any available lounge seat and settling in as a band of live musicians begins to set up in a corner of the lobby. The guest mix is evenly split between global travelers and community members. The clinking of solid cubes of ice as they drop into a rocks glass and being paired with a favorite libation is a soundtrack you can put on repeat, as many are excited to be out and among friends or colleagues. For some, this is likely one of a handful of times that they have been out with a group of people larger than ten, since COVID-19 suffocated the life from many a social scene.
As stewards of the hospitality industry, seeing guests out enjoying our food, beverages, and service is what we seek out. It's our measurement of success and an innate passion that we all have at our core. If that pride and passion weren't things that moved the needle for us, we'd just be pushing papers across a desk, with the hum of halogen lightbulbs overhead. Instead, we've chosen – quite literally – to live in the heat of a kitchen where chaos is the norm and you think on your feet, or you get burned.
Our industry is not immune to the devastating effects of COVID-19, as many industries are realizing new obstacles as we emerge out of the pandemic. Day-to-day operations have run into challenges that were not part of the pre-pandemic hospitality ecosystem. Obstacles like an ongoing labor shortage; navigating the supply chain and food shortages; and reintroducing guests to an in-person dining experience, are different challenges that chefs are now being forced to tackle in real time. Trying to navigate a new environment where the only constant seems to be the unknown, chefs have been forced to adapt and operate with greater levels of flexibility and creativity than ever before.