Where Business, Wellness and The Outdoors Meet in Nashville
By Nikole Halaka Group Sales Manager, Margaritaville Hotel Nashville | September 2022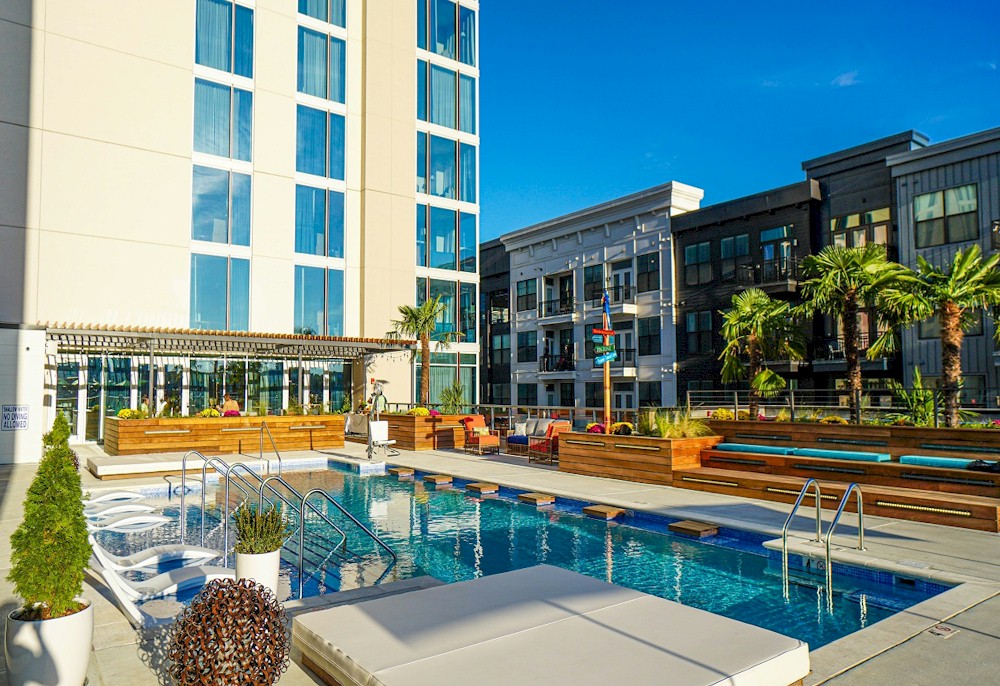 Gone are the days of meeting in dimly lit, lifeless conference rooms. When companies want to come up with exciting, fresh ideas, it only makes sense to gather in places that make them feel excited and refreshed.
Time spent in nature is proven to increase productivity, creativity and feelings of well-being while decreasing stress and tiredness, making it the perfect solution for the business meeting blues!
Whether it's a business meeting or company retreat, our team at Margaritaville Hotel Nashville is taking the "bored" out of the boardroom through various solutions to stay on top of demand. Our team has produced creative bonding experiences and constructed state-of-the-art outdoor facilities to cater to guests' wellness goals and enhance their productivity. This process has taught us important lessons about attracting and pleasing today's business travelers and meeting their needs.
The Changing Landscape of Corporate Stays
Over the past several years, corporations have expressed an increased interest in including more fun wellness and bonding activities in their business trips. Meeting agenda topics have shifted towards health and work-life balance and away from just productivity and numbers. Company trips have become wellness retreats instead of simply focusing on business.
In addition to the increasing focus on corporate wellness, there is a growing desire to make more environmentally friendly choices in the workplace. Outdoor activities, which require significantly less artificial light and equipment, help to save energy and make the world a better place. One way we attract business group stays is by assisting corporations big and small in reaching their sustainability goals.