Effective Selling for The Changing Meetings Industry
By Diane Fox SVP, Advisory, CBRE | September 2022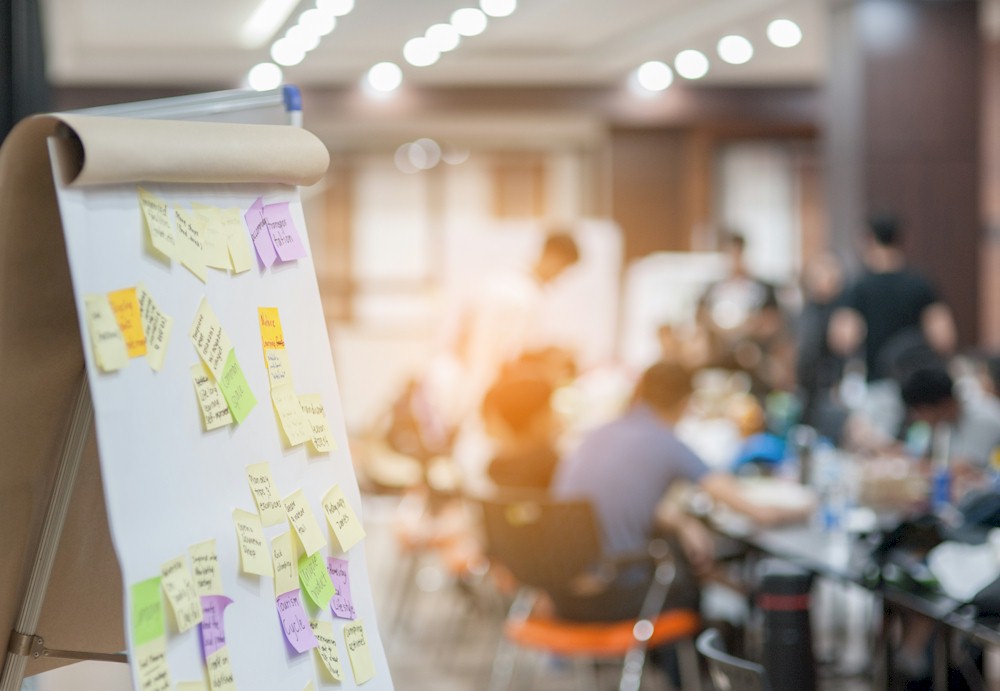 This article was co-authored by Kate Burda, CEO & Founder, Kate Burda & Co
The environment has changed. All signs indicate that group is coming back strong in 2022. But travel behavior looks different than it did in 2019.
Networking opportunities are the biggest driver for in person gatherings, but they are smaller and more purposefully designed for time.
In person meetings now cater to "The Critical Crowd" versus "The Entourage" – and many senior executives will combine their strategic meetings with local outreach for business development and internal relations. In this regard, they are traveling for both meeting and business transient purposes. Prior to the pandemic, meetings were bigger and more encompassing. While there is optimism and early signs that large conventions will return to pre-pandemic levels, its small and mid-sized corporate demand that is the first to recover in this new "purposeful" format.
Another change is that these smaller format meetings do not always involve a third-party meeting planner, which makes it even more critical for sales teams to engage early and more directly with the customer across its organization, as well as working alongside more inexperienced planners.
While networking and in person meetings are on the rise, our customers continue to have a persistent interest in hybrid meetings. Virtual capabilities that meeting professionals picked up during the pandemic are still important. Livestreaming events (both business and social), well- crafted breakouts that cater to both in person and virtual attendees, and helping organizers manage the madness of orchestrating these events are important differentiators. In many ways, we are now a production company, which gives us the opportunity to interact with customers beyond the late stage selling attributes of rates, space and dates.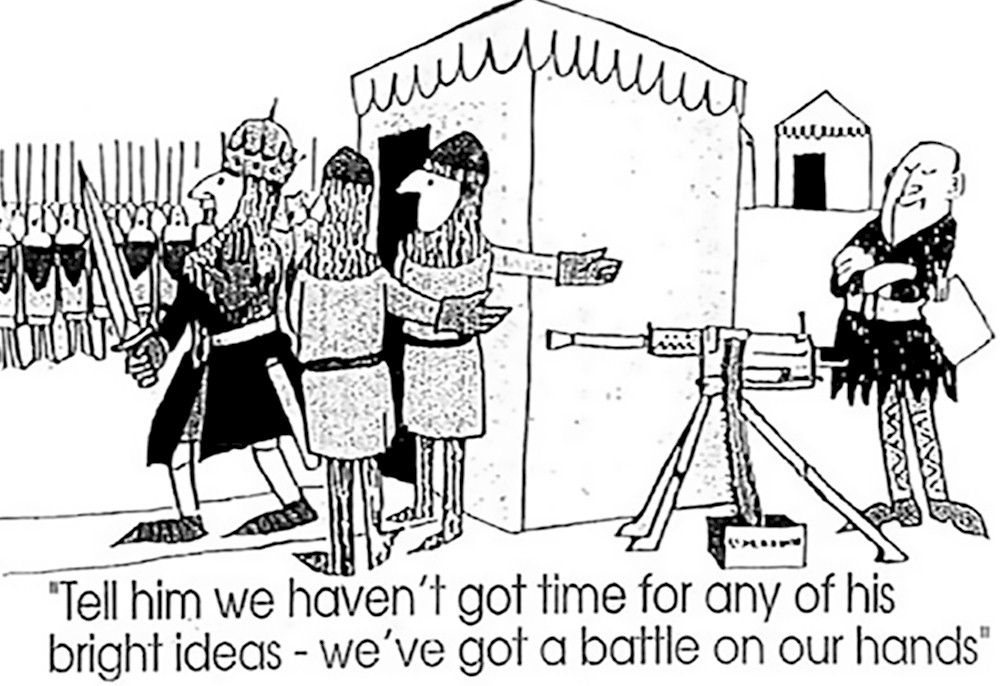 What worked in the past, worked in the past.
Our customers are also coming out of the pandemic to a very different world of work. Office footprints are shrinking, and many companies are looking to co-working for more agile office solutions. While many co-working operators shrunk their footprints during the pandemic, our customers are rethinking their long-term office needs and see co-working as a solution. This is across verticals, and includes sectors such a life sciences, financial services, and government. One area of importance that customers want to see in co-working space is shared meeting space – and this shared meeting space if being purposely crafted from a technology perspective. Our customers are undergoing much change, which opens the door for sales teams to engage and be curious in ways they may not have previously considered.
Last, inflation and sustainability are top of mind. Both will have an impact on the meetings industry in terms of meeting location and attendance. For sales teams, it's important to dig deep into how customers envision the future.  Past locational preferences may change, and customers that would have previously meet in larger, farther locations may reconsider their options based on cost and sustainability factors plus additional attributes that align with what they want to achieve.
The Global Business Travel Association (GBTA) has embarked on a sustainability journey to champion collaborative efforts and accelerate the transition to sustainable business travel. In a recent study, they indicated that, "For the sustainability journey to be realized, the business travel industry needs to enact credible sustainable business travel practices. Seventy-six percent (76%) of travel buyers have either already incorporated or are planning to incorporate sustainability objectives in their travel policies." They further detailed that one item topping the list is "selecting energy efficient hotels and event venues (81%)" and that "prioritizing routes with the smallest CO2 footprint is also seen as a highly effective measure by external stakeholders (96%)."
This is all key information and statistics on a macro level.   Using these insights when engaging customers is "beyond the box" thinking that we will further explore.   Understanding the customer's perspective through the lens of their environmental, political, social, and  technology environment will help the sales team have more impactful conversations that create a higher-level partnership beyond the meeting requirements. These insights can help sales teams to differentiate and deepen the relationship far beyond the transactional level.
As an example; sustainability and zero footprint.   Sales teams need to think about how they not just can explain their hotel's work on sustainability, but more importantly, how can they help their key customers in their sustainability initiatives.  Move from the product thinking of "yes we do that too" to "here is how I think we can help you in those sustainability initiatives."   This help could take the form of Instagram posts of shared alignment, or many other ways to creatively look at how we integrate and leverage what we do with what the customer is trying to achieve.
"Group Segment-ology" Strategy - Is It Effective or Just What We Have Always Done?
If you think about it, the segment of "Group" or "Transient" are meta segments. These meta segments are comprised of the true segments, such as  Group- Corporate, Group- Leisure, Group- SMERF.    Our segmentation was built, derived, and standardized through the construct of our distribution system. It may not be as relevant to us today, particularly in how we develop strategy to grow our business. Going back to the example of the "Critical Crowd", senior executives are often purposely combining strategic meetings with business transient travel to call on key clients in a particular market.
Let's look first at what purpose segmentation serves for us and the short comings of it in today's world. Segmentation:
Illustrates aggregated revenue growth by ADR and Rooms Sold on a grouping of rate codes.
Enables analysis of trends and opportunities for teams to set strategies and supporting tactics.
The above points are needed, valid, and necessary.  So where are the pitfalls of the current segmentation and how it is used, if these key points are so important? Teams are setting strategy within meta-segments, which is too expansive to create impact. Segmentation that is a function of distribution systems, rather than the customer, creates the unintended impact of sales teams focusing on the intermediary and their business needs rather than the customer. It makes us feel good that we have a plan, but it may be just adding nice noise around a boardroom table, rather than strategy that is aligned to get you to where you need to go.
Let's unpack each of these very critical shifts to have a new understanding of how we can create revenue impact. We can even be so bold as to say we are shifting our foundational thinking to a next generation revenue approach.
Meta-Segment strategy is an oxymoron. Many times, as we sit at the table with teams, our growth strategy conversations are on the meta-segment level, i.e., "This is our strategy for growing group". Or even a bit more definitive, "This is our strategy for growing Group- Corporate". Both these are too far reaching to create impact. If activity is valued over impact, then as a revenue leader, owner / investor, or those around the table you may be lulled into being satisfied that teams have a plan of action on the meta-segment (group) or even segment (group-corporate) level.  It may be our operational mindset that gives us a sense of accomplishment because the teams are busy and it feels like there is a great deal of output or activity. In our work, what we have seen is that the strategy or even tactics on a meta segment and even segment level tend to value activity rather the impact of moving the revenue needle.
If that is indeed the case, what does best of class look like for segment strategy?
Understanding the verticals or customer segmentation that is growing or has growth trends.
Having strategy that focuses on specific growth verticals and/or accounts and has tactics that support that focus.
For example, if a team sees an upsurge of group corporate meetings within consultancy or pharmaceuticals, a best of class team then looks at a strategy to grow those vertical segments and has supporting tactics that enable that growth strategy. 
Here is the story of how a team needed to shift their thinking and thus their approach to create the needed impact:
Like most hotels today a team had a number of leads for smaller business meetings, and their response was "what promotions should be implemented to entice that business?"
You may be thinking, "that sounds right, what is the better option?"
In this case, along with many others, we are unsure of the actual customer that we are targeting, their buying behaviors, and we are potentially discounting where not needed.    Net net, we haven't peeled the onion enough to understand the customer vertical or account, we don't have a strategy in place, and we are applying a tactic that may or may not create the needed impact.
Best of class teams can look at the secondary segment or vertical, the persona, and then map the customer journey focusing on how they engage at many points prior to the purchase.    In this example, what are the particular industries where we are seeing pickup?  Or the  geographies?    What is it that is happening within their world, industry, or organizations that is the point of inspiration?   A great example is many companies are now getting their teams together for five-year strategic planning.   Rather than looking at these opportunities through the lens of RFP requirements, teams should reorientate to look at how we can help our customers beyond the meeting room.  What are they trying to achieve that we have the ability to impact?
In this example, the team may not get the impact that we are hoping for without deeper customer-centricity. Moreover, we are targeting business at the point of sale, and it is becoming a price driven decision, rather than connecting with the customer earlier in the buying cycle.
Our current segmentation has been created from our distribution systems. It is how our customer's book reservations,  rather than customer segmentation.  Customer-centricity is a must have in today's success.   Segmentation that is solely based upon the distribution systems puts us further away from the customer and their buying journey, thus less customer focused.  Within an industry that prides itself on being customer service orientated, we have gotten further and further from the customer.   As of late the industry has eroded this even further as they have introduced the "B-Leisure" segment.   This is a function of us not having the science of real segmentation methodology and utilizing a distribution programming to discern customer persona and buying behavior.
For us to be more valuable and relevant to the customer we must do five things:
Take a deep look at segmentation and verticals based upon customer profiles and personas.  
Understand and map the customer buying journey.
Create points to engage with the customer throughout the journey.
Understand who it is that reaches out (Sales, Marketing, Revenue Management).
Create what it is we want to say that is relevant to the customer given where they are on their journey.   Leading with insights vs. product.
This enables sales and marketing to understand and engage with the customer, where we can influence customer preference, relevance, repeat customers, and escape the price driven sale.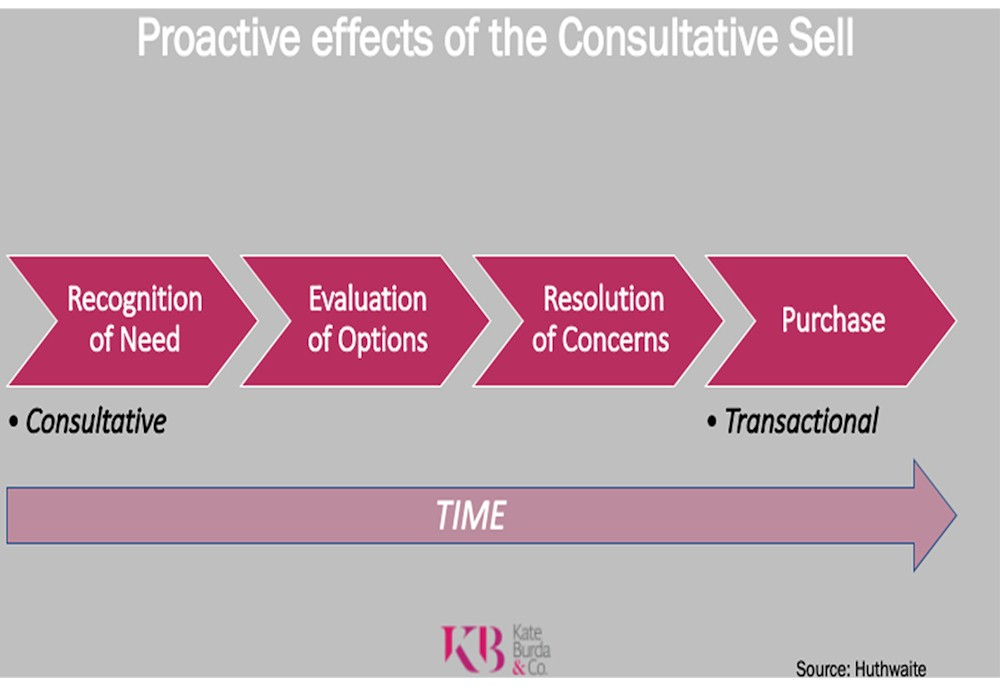 Shifting the Mindset
Within this new world we must be closer to the customer, rather than the intermediary. To do this effectively there must be a shift in mindset.
Proactive Selling…or is it? The value of proactive still is paramount to selling…no matter the economic environment.   When teams were asked what they defined as being proactive, 82% said that it was when they reached out to the client, rather than the client reaching out to them.
Yet when customers were asked how they defined proactive selling, it was when sales team reached out to them and where they were in the buying journey. If we take a look at a buying journey framework going from the point of inspiration or the recognition of need to the purchase, what was valued by customers and considered proactive, was engaging with customers early in the cycle rather than at the point of purchase or point of sale.
This has been a challenge for our teams and even their leaders as they have been comfortable and even advised to engage with customers at the point of purchase.
Take the example of the RFP process.   By definition during the RFP the customer is in a transactional sale.  At this point, sales teams can only add value by price or concessions.  It becomes a rates, dates, and space conversation. In other industries, teams are pushed to understand the customer and what they are trying to achieve prior to the RFP. They understand that they can add value, increase share of wallet, and market share, but there is work and focus needed for sales and marketing to be engaged with the customer before they get to the purchase phase. 
In a recent interaction with a sales team, they were in negotiations with a group that was a high priority for the hotel.  When asked what the company was trying to achieve or the goal of the meeting, the team was perplexed by the question. They could only answer in terms of the space and date requirements of the group vs. how we win the business by aligning with the organization's goals for the meeting.
In a study by Forrester, it showed that 75% of sales teams weren't sure of what a company or organization did or what they were trying to achieve.  57% of sales teams didn't understand the industry in which their customers operated. Yet, we try to convey the value of customer service in hospitality.  For us to be relevant to our customers we have engage with the customers earlier in the buying cycle and we must have relevant conversations that go "beyond the box".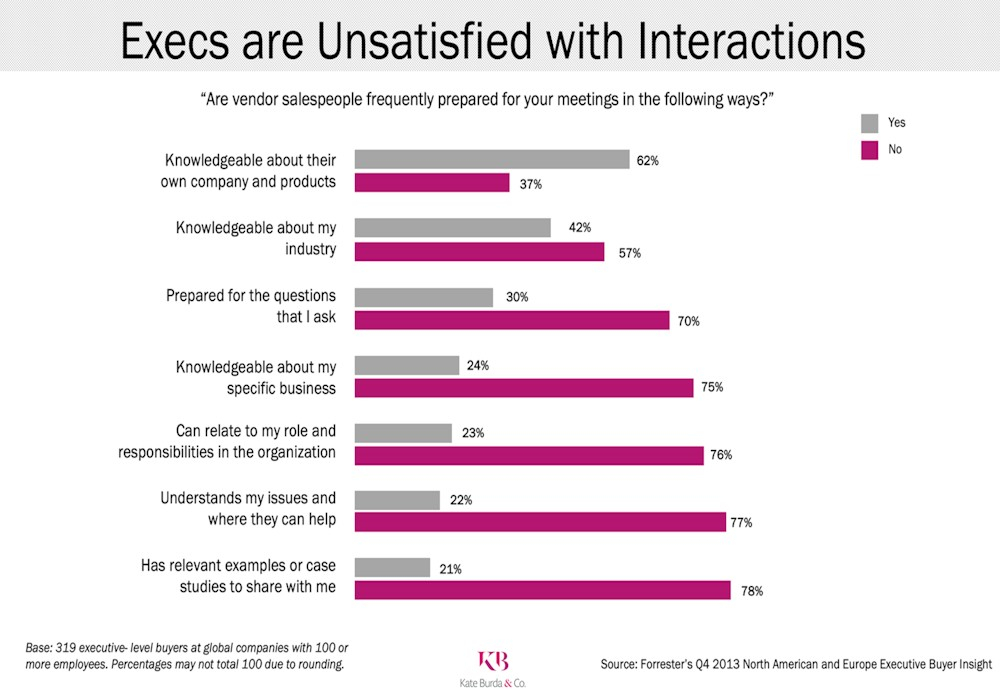 The Value of the Revenue Trifecta of Sales, Marketing, and Revenue Management
In today's world it is not the sole responsibility of sales. But rather our commercial teams of sales, marketing, and revenue management. Marketing must play a critical role in how we engage with customers earlier at the point of inspiration or recognition.  Marketing could be anything from full on marketing campaigns to social media outreach, but sales and marketing must come together along the customer journey to bring insights that are meaningful at that point of time.
75% of customers conduct more than half their research through social media and digital channels before ever reaching out to a sales person or supplier (Forrester, Myth Busting 101: Insights into the B2B Buyer Journey.)   Even more notable is that buyers report spending only 17% of their time engaging with sales teams (Gartner, 5 Ways the Future of B2B Will Rewrite the Rules of Effective Selling.)
What this shows is that teams must think of three very critical new ways of working:
Our traditional marketing that is focused on the product or service will not work in today's environment.
Sales, marketing, and revenue management must understand their most profitable verticals and accounts (by customer, not distribution channel) and the customer journey. Further, they must align on who engages with the customer, what do they share (insights vs. product and services) and what vehicle of communication to use (social media, sales call, campaign) at the account level.
We must understand the customer far beyond meeting requirements to create the right strategy and supporting tactics.   Otherwise, we are working from an activity mindset, rather than impact driven strategy.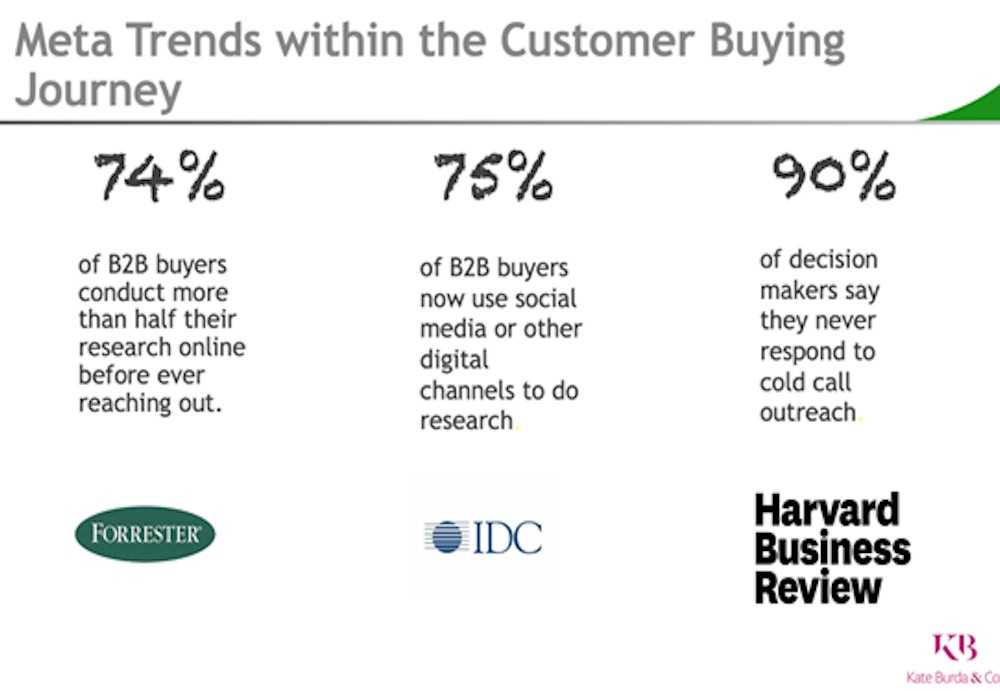 Takeaways and Considerations:
1. What: Meetings are smaller, more strategic in focus and content. Travelers to meetings are less inclined to have the "Entourage" that they brought prior to the pandemic and tend to bring only the 'Critical Crowd'.  Meetings are extended to others in a virtual format.
Now what:  Sales teams need to be closer to the customer to create value. Sales teams will have to create value by understanding the strategic nature of what an organization is trying to accomplish.
2. What: Most effective segmentation is derived from customer segmentation of like travelers that goes far deeper than what channel they book.  Setting strategy and supporting tactics on a large segment level or even more meta-segment level is ineffective.  Teams are removed from the customer and are focused on the distribution channel.
Now what:  Create customer segmentation.   Set strategy at the customer segmentation level.   Build supporting tactics to accomplish that strategy.
3. What:  What we traditionally think of being proactive, is not valued by customers.   What is valued is when and where sales teams show up in the customer journey.   Customers are spending less time with salespeople. Marketing is a key player to bring insights to the customer early in the buying cycle.
Now what:  To gain more mindshare of the customer, sales and marketing teams have to engage with customers earlier in the buying journey.  Revenue strategy is a team sport of sales and marketing.  Both disciplines need to bring insights to the customer, rather than solely answering the requirements of the RFP.
HotelExecutive retains the copyright to the articles published in the Hotel Business Review. Articles cannot be republished without prior written consent by HotelExecutive.