Evolving Hospitality Design: Creating Versatile Spaces for the Modern Traveler
By David Tracz Partner, //3877 | November 2023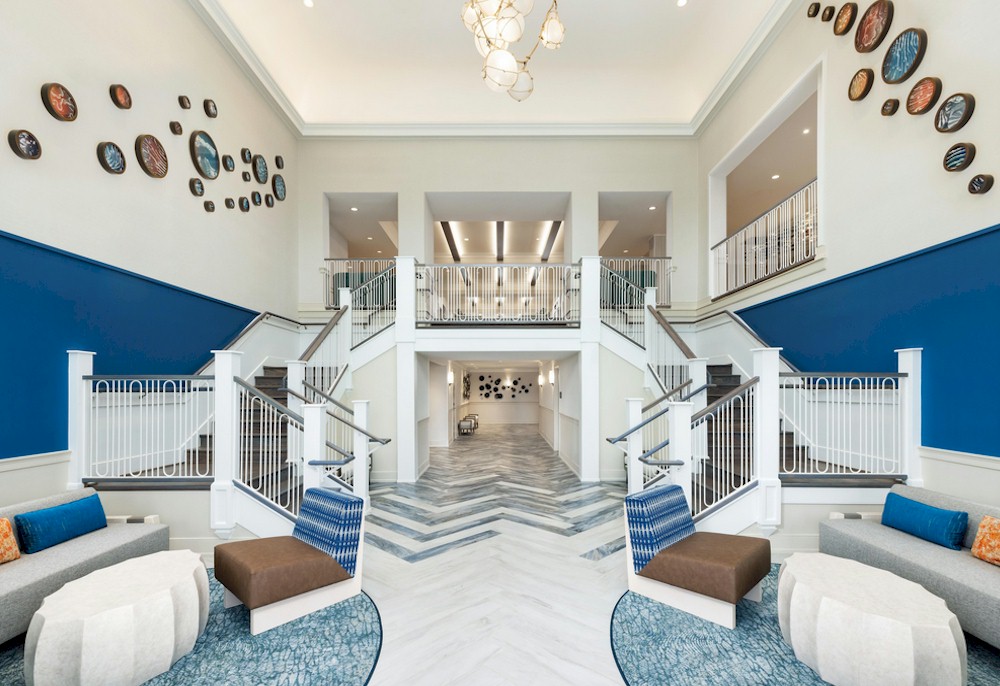 Hotels play host to a myriad of travelers, spanning from leisure seekers to business professionals as well as those navigating a mix of both.
As a direct result of the pandemic, remote work has become the new norm for many people, ushering in the era of "work from anywhere."
While bringing their laptop with them, workers are able to travel to new destinations, spend time with family, and visit friends that have moved across the country, welcoming a change of space and a more dynamic environment to get work done.
According to a 2023 report by WFH Research, remote work is on the rise with approximately 40% of US employees working remotely at least part time, with 98% of workers saying they would like to have a hybrid work model according to a 2023 Buffer survey. This shift has prompted hoteliers to re-imagine their spaces beyond old-school business centers into a modern getaway where work can seamlessly integrate into the experience. Escaping from traditional ideas of doing business while traveling, it has become essential for hotels to commission designs that engage guests, meeting the needs of the modern traveler through clever points of connection.
The contemporary hotel must captivate guests through thoughtful design elements, catering to remote work needs in guest rooms, and establishing multipurpose co-working zones and social areas. One of the most crucial steps of designing for hybrid work is ensuring the building has the existing infrastructure in place to support workers, especially strong WiFi and plenty of power outlets. With those basic necessities in place, designers can then work towards curating comfortable and efficient spaces for guests to get work done while they travel.
Revolutionizing Guest Room Design