Building Trust Through Design
As The Global Pandemic Wanes, Uneasiness Remains. Thoughtful Design Can Help Put Guests at Ease
By Lara Rimes Senior Associate, Senior Interior Designer, LEO A DALY | November 2022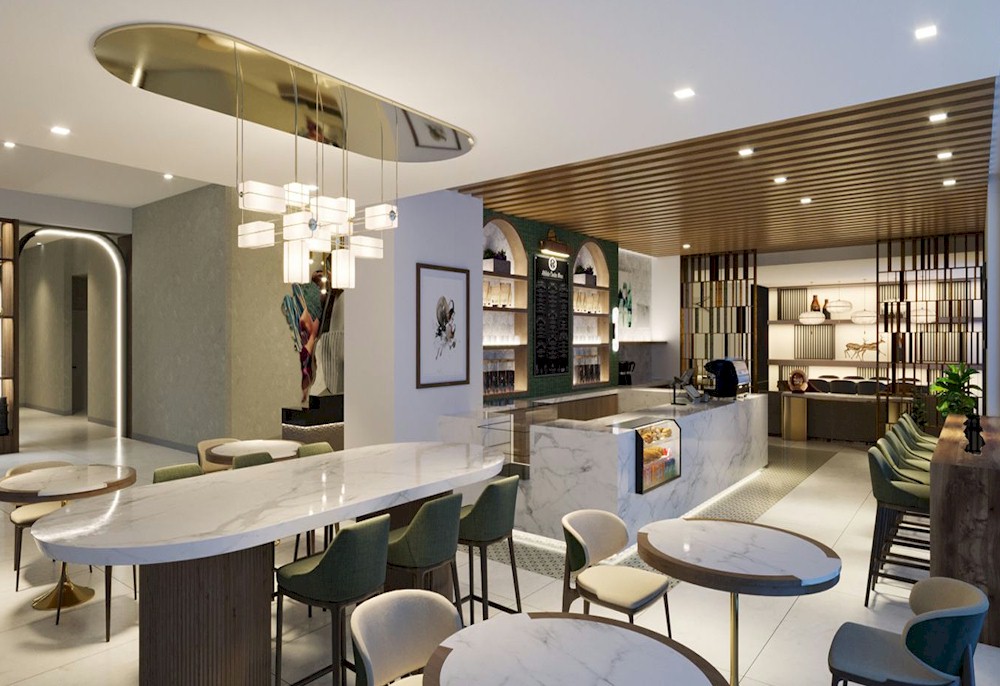 Although many of us feel ready to move on from the pandemic, statistics show we aren't quite there yet. A recent report from the U.S. Travel Association  stated that hotel room demand was at or below the same time in 2019.
Despite the major changes to the way guests experience the hospitality industry, we have continued to design and re-imagine hotels. We even examined the issue in a recent white paper, "The new guest journey," in which we analyzed travel data and interviewed our travel industry clients.
Looking at the guest journey – from booking, to arrival, to all the points of contact during the check-in and stay – we identified several themes that we believe will endure in hotel design and operations in the coming years.
These trends are already challenging hotel executives and design professionals to rethink the relationship between guest and public space.
Hotel proprietors want to offer guests both safety and luxury, and the design team can help them face these challenges by coming up with creative solutions, even challenging the brand team if needed. Tough questions that need to be answered. How can we emphasize cleanliness without seeming sterile? What will make guests feel comfortable and safe? What design and operational elements can help build trust?
High Guest Awareness = High Tech